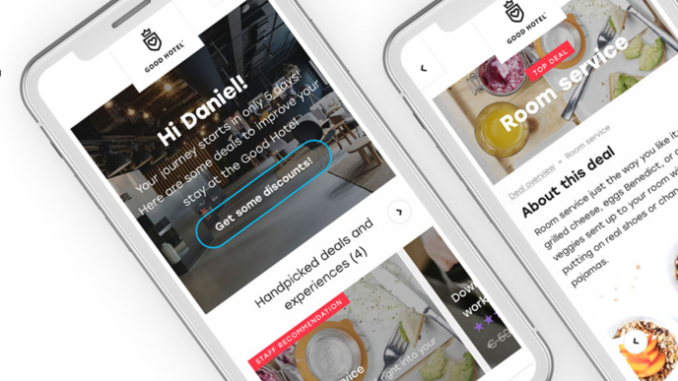 Hotel upselling solution platform provider Oaky​ has closed a $9.5 million Series A financing round, the company announced today. The funding was led by PeakSpan Capital, a growth-stage investment firm focused on the B2B software arena with offices in New York and Silicon Valley.
The Amsterdam-based company will reportedly use the funds to fuel new product development, continued geographic expansion and team growth across all functional groups.
Oaky was launched in 2013 as an automated upselling platform for hoteliers. Browsing from best-selling upsell offers, hoteliers can add personalized guest-facing deals in a matter of minutes, and promote them through perfectly timed guest communication.
The company's stated mission is to help hoteliers "capture incremental revenue and enable a superior guest experience by offering travelers relevant services in a personalized manner based on their specific preferences and needs. Oaky's platform analyzes a vast array of data about each guest to derive demographic, behavior and intent information which is then utilized to intelligently deliver individualized offers to the right guest at the right time."
Oaky's approach to upselling relies on three elements. Firstly, the platform uses a data-driven approach to create personalized offers and promote them to guests. Secondly, Oaky's user-friendly interface make it easy for travellers to pick and choose deals. Thirdly, Oaky communicates directly with the hotel, so all deal requests tend to be handled efficiently.
The idea, in a nutshell, is to empower guests to customize their stay before their trip and allow hotels to automate the entire upselling process and generate more revenue from every booking. The idea has quickly proved out its value in terms of driving significant ROI for hoteliers. The company now works with around 1,500 hotels across 90 countries around the globe.
Oaky has produced considerable value for a broad array of property types, from global enterprise chains like Radisson Hotel Group, which last year rolled out the solution to 200 properties, to independent hotel groups like UK-based Apex Hotels.
Extensibility has been a core tenet of Oaky's value proposition, enabling a friction light implementation process and rapid time to value for customers. Oaky integrates with an extensive roster of vendors throughout the hotel technology ecosystem, including Property Management Systems, Channel Managers and Online Travel Agents.
"We're incredibly energized to leverage this investment to scale all areas of our organization, continue our geographic expansion and solidify Oaky's position as the global thought leader in this burgeoning category,"​ said co-founder Lars Jonker in a press statement.