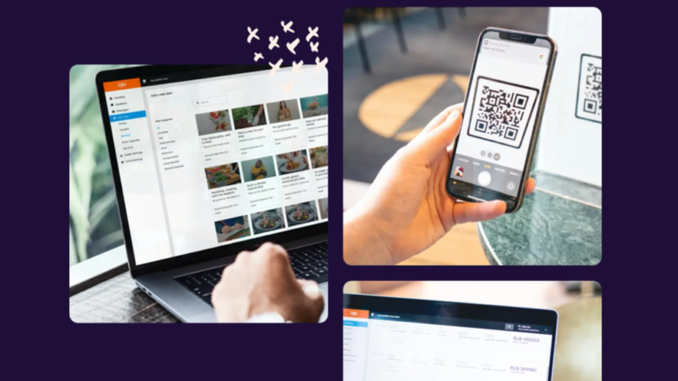 Oaky, a hyper-personalized hotel upselling software solution, has been selected 2023's #1 Upselling Software by Hotel Tech Report. Each year 2.5 million hotel industry professionals use HotelTechReport.com to make informed technology purchasing decisions. The HotelTechAwards determine the best hotel software products across every category based on customer feedback and key proprietary data signals such as integration compatibility, organizational health, market share, partner network strength, and customer support quality.
"The ranking process is simple, transparent, and unbiased — judging is based on time-tested ranking factors developed specifically for the industry. Only verified hoteliers with hands-on experience using each product are allowed to participate in the voting process. This means that Oaky's users decided the #1 Upselling Software," said Hotel Tech Report CEO, Jordan Hollander.
Alexis Remy, the VP of Revenue Management and Distribution at Hard Rock Hotel International, describes his experience with Oaky like this: "Oaky's team inspired each hotel to design unique experiences and services. With other vendors, I had always felt limited in what we could do. Now it seems like possibilities, are endless and we can offer our guests a vast variety of different experiences. That sets Oaky apart."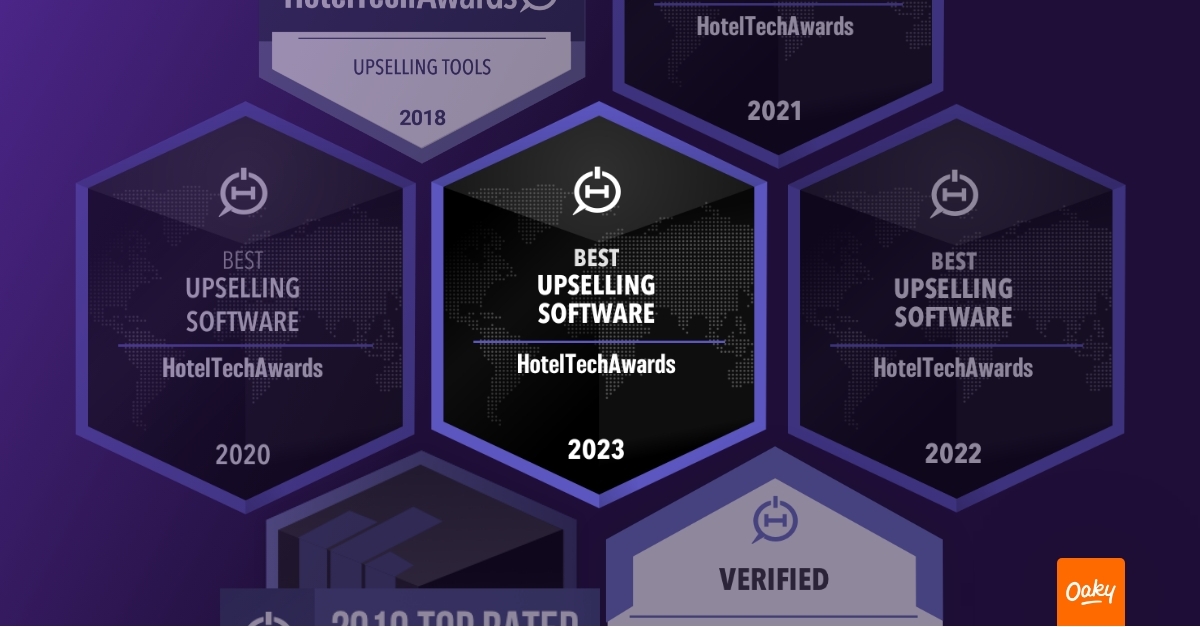 "As we head into an inflationary environment costs are rising across the board for hotels which makes it increasingly important to find new revenue streams to offset those costs. Upselling software is something that every hotel should have in their toolkit to fight inflation and Oaky is now the 6-time champ in the category so should absolutely be on every buyers' vendor shortlist. Oaky delivers serious business software that drives incredible ROI for hotel clients but makes the whole experience beautiful and easy like consumer tech." said Jordan Hollander, CEO of Hotel Tech Report. 
The HotelTechAwards are often referred to as "the Grammys of Hotel Tech", and winners have been selected from more than 200 of the top technology products around the world. The HotelTechAwards are the industry's only data-driven awards platform with winners determined not by a handful of judges or popularity votes but by product reviews from a global community of verified hotel technology users across more than 120 countries.
To express his happiness and gratitude for this achievement, Erik Tengen, the Co-founder of Oaky, said: "We are overjoyed to have won the Best Upselling Software award for the sixth consecutive year. This recognition is a testament to the hard work and dedication of our team at Oaky and our innovative approach to helping hotels increase revenue through upselling. A big thank you to our customers and partners for their support and for choosing us as their partner in driving revenue growth. Now we will celebrate, regroup and go for the win next year again." 
Does your company have news it would like to share with our readers? If so, we invite you to review our editorial guidelines and submit your press release for publishing consideration.