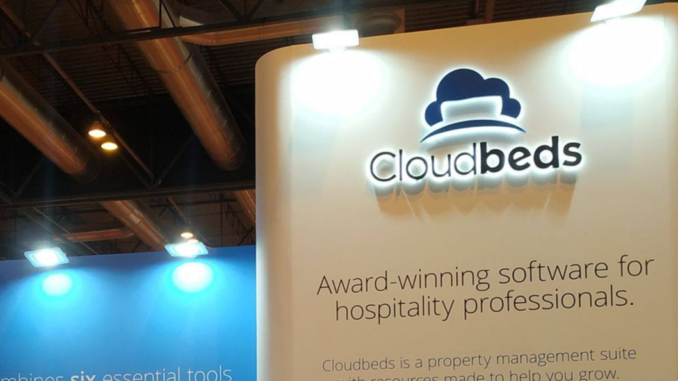 Hospitality management solution provider Cloudbeds secured a series C minority investment of $82 million, led by Viking Global Investors with participation from PeakSpan Capital, Recruit Co., Ltd., Counterpart Ventures, and Cultivation Capital.
Last month, PeakSpan Capital, a growth-stage investment firm which in January closed a second fund with $265 million in capital commitments, also led a $9.5 million Series A financing round just last month for hotel upselling solution platform provider Oaky​.
Launched in 2012 as a "napkin idea" while co-founders Richard Castle and Adam Harris were traveling in Brazil, Cloudbeds was designed as a simplified one-stop-shop technology solution for both property owners and travelers, incorporating integrated components comprised of a property management system, channel manager, booking engine, revenue management system, performance reporting tools, and a marketplace for integrating third-party modules and platform capabilities.

Since its humble beginnings, the company has secured two financing rounds, including an oversubscribed $9-plus million series B round that closed in July 2017, and acquired two companies.
Cloudbeds now reportedly partners with more than 20,000 properties, including hotels, hostels and other vacation properties, in 157 countries, making it one of the leading hospitality management solution for all property types and sizes. While the software has been primarily used by small, independently-owned properties, it can serve the operational needs of larger properties as well.
The all-in-one management solution handles room availability, bookings and other back-office tasks and also automatically syncs with up-to-date booking data across platforms like Airbnb, Expedia and Hotels.com for real-time channel management.
Over the past year, the San Diego, California-based company has grown by leaps and bounds, more than doubling its headcount to more than 400 employees, most of whom work remotely in a total of more than 40 countries.
According to Harris, who serves as CEO, the company surpassed 1,000,000 rooms on its system last year and continues to add tens of thousands of new rooms every week. The plan with the new funding is "to triple down on innovation and continue to transform the hospitality industry to help hoteliers and hosts meet the needs of the next generation of travelers."
In particular, Cloudbeds intends to use the growth capital to further invest in its technology platform to meet the evolving needs of the hospitality industry. Focus areas will reportedly include new products designed to "deepen hoteliers' connections with guests" while increasing revenue-enhanced automation to save operational costs with a focus on simplifying both front-and back-office tasks and expansion of Cloudbeds' API to unlock new opportunities through seamless connections to its marketplace.
The funding round ranks as San Diego's largest tech deal of 2020 to date.