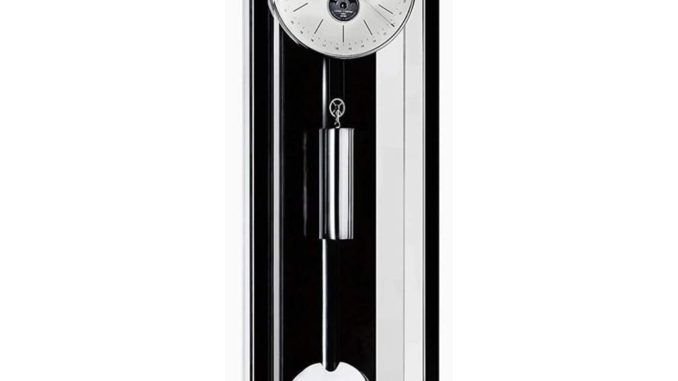 Exquisite clocks have always been a central feature of upscale hotels. In fact, the original grandfather clock referred to a floor clock in the lobby of London's George Hotel. It might be said that no hotel technology is older or more venerated than a mechanical clock, whether a grandfather clock or modern floor clock, mantel clock, wall clock or table clock. 
A good example is the Kieninger MARIETTE Weight Regulator Wall Clock, which an extremely flat cable regulator with black burl case and UV-glued glass side panels. Winding key drawer, multifunctional dial with diamond turned deco rings, second indication, day of the month, day of the week, month calendar and moon phase feature. All visible accessories are chrome plated. 
The clock is fitted with Movement NS002: key wind movement with 15 jewels and second tourbillon (11 jewels with screw balance), run time 7 days. The movement caliber is used exclusively in Kieninger Clocks.
Time to enhance the beauty of your property? For a limited time, save 10% on all clocks at Timely & Timeless with code HTN10, courtesy of Hotel Technology News.

This content is sponsored by Timely & Timeless Exquisite Clocks Emporium and an authorized dealer and wholesale distributor of high-end German clocks with expertise in the hospitality sector. This partner paid a fee to be included in Hotel Technology News, which is not responsible for the content of this article.