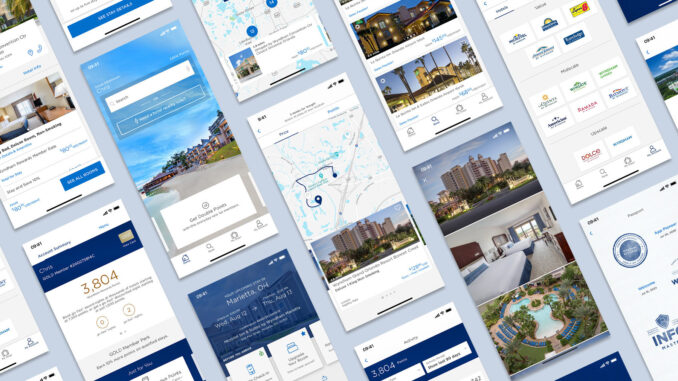 Wyndham Hotels & Resorts, which ranks as the world's largest hotel franchising company with more than 9,000 hotels across approximately 90 countries, has launched its new mobile app for iOS and Android, combining best-in-class design with "personal experiences" and account management capabilities. While a number of upscale hotel chains have launched their own upgraded apps in recent months to help navigate the challenges of the pandemic, the Wyndham app represents a significant advance in touchless technology capabilities in the economy and midscale hotel market.
Among these other hotels is Hilton, which doubled down on its digital key technology for guests who desire to have a contactless arrival experience back in April. Guests can check-in, choose their room, access their room with a digital room key and check-out using their mobile devices through the Hilton Honors mobile app at participating hotels. Hilton has since expanded its digital key capabilities to common doors and access points throughout the hotels.
In July, as another example, Virgin Hotels unveiled an updated version of its mobile app with contactless features that include mobile key functionality and guest room selection. The app can handle everything from checking in to unlocking the room directly with mobile key capabilities. The app kept its original features, including the ability to book stays, provide local recommendations, order room service, initiate service requests, and provide an up-to-date look at individual hotel happenings, news and programming.
Not surprisingly, the new Wyndham app also prioritizes low-contact and in-stay touchless features. "More than ever, travelers are seeking drive-to accommodations and Wyndham offers the power of established brands that they know and trust," said Jessica Davidson, senior vice president, Digital, Wyndham Hotels & Resorts. "For everyday travelers, especially those traveling during the pandemic, this app is a game changer, delivering the features guests expect today alongside a robust foundation for the future."
Chief among the key offerings in the new mobile app are features and functionality that simplify the hotel booking process while reducing direct contact between travelers and hotel staff.
Available at nearly 300 hotels throughout the United States, with plans to expand to nearly 6,000 hotels before end of year, guests can leverage mobile check-in and checkout to reduce contact between themselves and hotel staff. Guests can also search for and book the nearest Wyndham hotel for the night in as a few as three taps. They can also see in real time their proximity from the hotel and book using Wyndham Rewards® points, should they prefer to do so.
Digital room keys will also soon be a key feature (no pun intended). "Coming later this year to select resorts like the Wyndham Grand Bonnet Creek in Orlando, Florida and Wyndham Grand Rio Mar in Rio Grande, P.R., guests may choose to receive their room key digitally via their mobile phone and use throughout the duration of their stay," said a company spokesperson. Expansion to other hotels and resorts is anticipated over the next 12 months as additional locations choose to leverage and implement.
Guests can track their engagements with memorable stamps, animations and more when they achieve select in-app accomplishments such as booking a stay or redeeming points. New stamps and achievements are expected to be added over time. Open the mobile app without an immediate, upcoming or current stay and guests are greeted by name along with their current Wyndham Rewards point balance, search functionality and the latest promotional offers.

Wyndham has a long history of technology savviness. Last year, for example, the company's systems integration team migrated La Quinta, which has more than 900 properties, with a total of nearly 89,000 rooms, to the same central reservation, property management, loyalty, digital and call center platforms as Wyndham's 19 other hotel brands. The implementation was completed over a ten-hour period. Given that it involved the simultaneous transition of La Quinta's reservations software, customer-facing websites and property management system for more than 900 hotels, it seems all but certain that the event ranks as one of the largest same-day systems migrations in the history of the hotel industry.
For Wyndham, the new app could not have arrived at a more critical time. "The pandemic has propelled digital adoption and travelers now expect streamlined, low-contact experiences," said Davidson. "This app allows our thousands of franchisees to help deliver upon those expectations, while providing the easiest and fastest possible path to booking direct. It's a win-win both for our guests and for our franchisees."