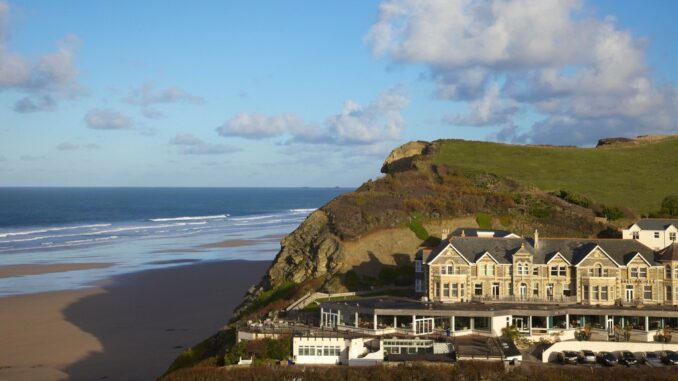 There have been and still are many necessary changes to hotel operations to specifically address the need for viral safety in the wake of COVID-19. But a better outlook would be to think long-term and understand that much of the shift over the past two quarters would have come about anyway, with the pandemic only markedly catalyzing the urgency for an evolution to the hospitality industry.
Ostensibly, the most profound way hoteliers and property owners can build a profitable hotel in the next normal – and for the next next normal once we are in the clear from crisis – is to abandon a siloed room revenues model, as most identified by metrics like RevPAR and, to a lesser extent, GOPPAR (gross operating profit per available room). With a multitude of factors hindering full occupancies and consistent ADR growth over the next couple years, we instead must look to how we can capture the most revenue per available guest (RevPAG) or total revenue per available guest (TRevPAR) through the proficient convergence of guestrooms, F&B, spa, parking, golf, activities, gift shop and any other chargeable amenity. (To reduce confusion, let's stick with the RevPAG acronym from here out.)
In today's hospitality landscape, though, the only realistic way to achieve this goal of generating more ancillary capture is through the deployment of integrated technologies so that the purchase of these amenities is made as easy and as frictionless as possible, all without burdening a hotel's already overworked teams.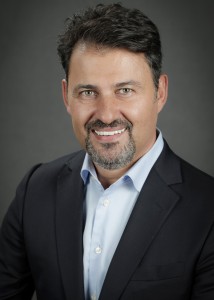 As background research for this central industry development, we sat down with Frank Pitsikalis, Founder and CEO of ResortSuite, a PMS provider based out of our hometown of Toronto, where he added, "What we've keenly observed through discussions with our clients is that the post-pandemic traveler wants a high touch hotel experience but without any physical touchpoints. They value privacy above all else, where every service must be available in seamless self-serve manner, both prearrival within the booking engine and via the website or a branded app once guests are onsite."
Indeed, hotels have already addressed the new demand for this 'seamless self-serve' with guest messaging apps, self-check-in or check-out, mobile room keys and a myriad of other software integrations. While these features are essential for safe operations, most aren't prompting or encouraging guests to spend more. Hence, once the more immediate concerns for Covid are resolved, hoteliers must find ways to optimize revenues from the currently limited pool of customers.
When reviewing what hotels can do in this regard with Pitsikalis, first to mind is having the ability to guide guests through a series of amenities that will enhance their experience right from the room reservation window. From the ResortSuite properties that we demoed together, the most common ways to boost RevPAG were for dining and spa appointment as well as in-room arrival amenities.
One specific resort example highlighted which uses the PMS, the Watergate Bay Hotel near Cornwall in the United Kingdom, has experienced a sizeable increase in online dining and activity reservations since marrying these options to the website's booking engine. Significantly, with physical distancing measures in place, such prearrival prompting has worked to ensure that hotel guests always have a spot at one of the hotel's two restaurants without a reservationist or restaurant supervisor having to reach out individually in the week prior. This is due to the reduced capacity allowances whereby walk-ins from locals may swoop in to claim all available seats at the popular eateries, leaving hotel guests without reservations to fend for themselves – and reflecting poorly on the incumbent property.
Whereas before there was some rigidity to properly integrating these points of sale directly with the PMS, the Covid crisis has brought to light a pressing need for holistic integrations like this. Making it easy for guests to book additional services in a contactless manner will not only heighten total revenues and give you deeper data from which to refine your future marketing approach, but it will also help rein in staff costs because manual transfer between disconnected systems is no longer necessary and more prearrival service arrangements will let you better forecast upcoming labor requirements.
As an essential caveat at this juncture, such tech upgrades designed to enhance RevPAG should in no way detract from a hotel's continued commitment to proper sanitization and cleanliness. Rather, our hypothesis is that these safety promises have rapidly become guest expectations and will not act as core drivers for room bookings. Guest privacy and the ability to deliver a host of services via touchless software portals will in fact work to boost occupancy and overall customer satisfaction.
That is, there is a critical and often understated relationship between post-departure guest survey results and service utilization. The general trendline herein is that the more a visitor uses a hotel's amenities, the more they will enjoy their stay. With this in mind, getting guests to eat at your restaurant, complete a spa treatment or sign up for a half-day activity will halo positively back onto the core product – the hotel's rooms – in the form of improved online reviews, word of mouth and return visits.
Given all these clear advantages, prioritizing a RevPAG viewpoint is rapidly becoming a critical step for the future of hotel operations. This is especially apparent for the near-term where leisure guests are a dominant force and groups are slow to recovery, but it also holds true for the entire decade ahead in that guests are increasingly digital-fluent and want all services to be straightforwardly accessible in a self-serve format.
My hope is that by explaining how important it is to now connect everything online, you'll use the months ahead to map out what technologies you need to make it easier for guests to purchase your services. Only then can you maximize total revenue and develop a healthier approach to operating in any travel marketplace.
The world's most published writer in hospitality, Larry Mogelonsky is the principal of Hotel Mogel Consulting Limited, a Toronto-based consulting practice. His experience encompasses hotel properties around the world, both branded and independent, and ranging from luxury and boutique to select-service. Larry is also on several boards for companies focused on hotel technology. His work includes five books "Are You an Ostrich or a Llama?" (2012), "Llamas Rule" (2013), "Hotel Llama" (2015), "The Llama is Inn" (2017), "The Hotel Mogel" (2018) and "More Hotel Mogel" (2020). You can reach Larry at larry@hotelmogel.com to discuss hotel business challenges or to book speaking engagements.
This article may not be reproduced without the expressed permission of the author.
Are you an industry thought leader with a point of view on hotel technology that you would like to share with our readers? If so, we invite you to review our editorial guidelines and submit your article for publishing consideration.