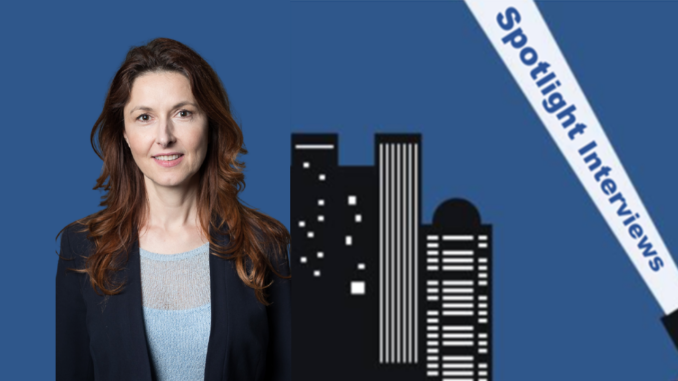 A 25-year hospitality technology veteran, Laura Calin serves as Vice President of Strategy and Solutions Management for Oracle Hospitality. There she oversees all product management and go-to-market strategies for the Hotels, Casinos and Cruise verticals. Laura, who began her career at MICROS/Oracle as a member of the development team, played a key role in bringing the Opera Enterprise Suite of products to market and orchestrated its global expansion to more than 180 countries. Laura recently shared her perspective on how the COVID-19 pandemic is shaping the evolution of hospitality technology, how hotels can prepare for a brighter future and what new trends we are likely to see as the industry continues to adapt and reinvent itself.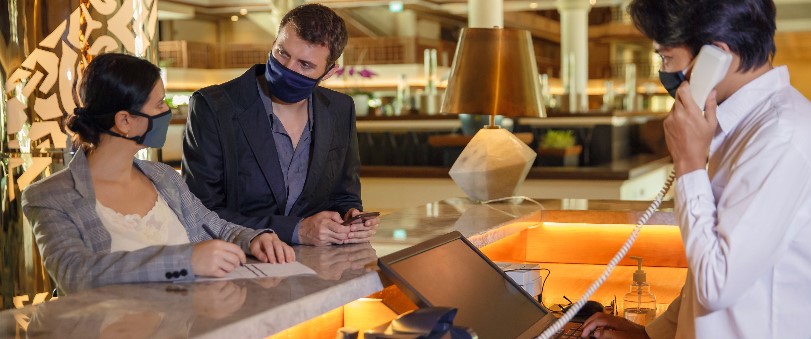 How have you seen the hospitality industry change and adapt over the last several months as a result of the pandemic? 
The hospitality industry is experiencing tremendous disruption as a result of COVID-19 with constantly changing restrictions and rules around the world. The industry is navigating through new health and safety requirements for employees and customers which have brought in enhanced cleaning protocols but hoteliers are focused on generating business through existing and alternative revenue streams to survive during the pandemic and technology services are key in supporting these.
Even before COVID-19 we were seeing a shift towards cloud-based technology and self-service guest applications, this transition has been accelerated by COVID-19 as customers around the world expect a touchless experience throughout their stay which emphasizes health and safety and the reduction in face to face interactions – while still offering a high level of guest service.
What have you observed in terms of innovations to accommodate changes in the hospitality industry? 
Automation of tasks and doing more with less have been the drivers behind innovation in the industry. We have seen staffing levels reduced across the board resulting in the need for employees to cover more areas of the hotel operation than before – multi-tasking has become the norm. Reducing manual tasks through automation and the use of AI has helped hoteliers maintain a high level of service even with the lower staff numbers. We expect to see AI as a heavy influencer in the industry going forward. In fact, in the very near future, Oracle will be adding AI to OPERA Cloud to allow hotels to manage room inventory and cleaning. Oracle Hospitality OPERA Cloud will let staff know when a guest room is reserved, removed from inventory or ready for housekeeping to clean.
We've also seen hotels look at alternative revenue streams to bring in business, specifically around using meeting space and bedrooms as workspace, for those working from home who need more space and a peace. It shows how innovative hoteliers have become in re-inventing themselves to accommodate the pandemic and doing as much as possible to keep revenue flowing into their business.

What are areas and functions where hotels can implement touchless/contactless experiences? Which ones should be priority?
There are opportunities for touchless or low-touch experiences through every stage of a guest's hotel experience, many of which are already in place in hotels around the world.
Booking, for example, has largely been contactless for quite some time, but now we have the opportunity to add prepayment to the process and extend that contactless experience to pre check-in. Once at the hotel, guests can be offered a touchless or low-touch curbside check-in through mobile devices, kiosks or on the guest's own device.
While staying at the hotel, let guests use their own mobile devices for room keys, TV remotes and purchases to reduce contact. Interest in chat functionality on mobile devices either with a human or a bot is significantly increasing and allowing guests to interact this way reduces unnecessary trips to the front desk while still allowing a high level of service to be offered. Once their stay has concluded, let them check out and pay seamlessly at their convenience through a kiosk or mobile device, similar to the touchless or low-touch check in.
Finally, hotels can close the circle on the customer journey with contactless outreach for feedback and inquiries using automation technologies.
Oracle developed a resource to address technology related to each of these stages considering the new operating environment in our Technology Guide for a Touchless Guest Journey. This resource covers a number of topics, including no-touch and low-touch solutions, that inspire consumer confidence and enhance staff safety.

What do you see as the most effective way hotels can prepare for the future given the current and likely ongoing circumstances?
We are seeing new restrictions and quarantine rules come into place with very short notice in some regions. As a result, hoteliers are experiencing much shorter lead times and business travel is relatively low with conference business generally non-existent. With potential vaccines on the horizon, hotels should look forward to a resurgence of bookings but having a clear health and safety protocol will remain a key criteria for guests. Communication and messaging around guest and employee wellbeing will win guest confidence, but hoteliers will also need to offer greater flexibility in terms of booking policies and willingness to amend bookings.
Cloud technology is an ideal foundation for hotels who want to be able to quickly implement meaningful technologies to accommodate and meet these rapidly changing demands. It is efficient, and with no up-front capital costs or need for onsite staffing, it is also cost-effective. Frankly, cloud technology is beneficial under any circumstance, but in an already competitive industry, it will be even more important for hotels to differentiate themselves and having the ability to quickly innovate will help them do that.
How is Oracle Hospitality helping?
Oracle Hospitality continues to be committed to our customers, partners and the entire hospitality industry in providing support and resources to help them navigate and adapt to this new environment.  We've listened to our customers in building industry relevant material and resources to assist in addressing their constantly changing operational needs, such as the Oracle Hospitality Resource Center which pulls together multiple resources to aid hoteliers in changing processes and advice.
With so many hotel employees impacted by COVID-19, we opened up our digital learning program, so everyone could brush up their knowledge and broaden their skills. We have been thrilled by the number of people who have so far used this complimentary resource which highlights that the industry is resilient and people are preparing for it to bounce back.
We've been working on incorporating new features into OPERA Cloud to help our customers navigate the pandemic, but we have also been working with our integration partners in what we can do to offer touchless solutions to our customers and these are evolving constantly with many new solutions being made available by our partners.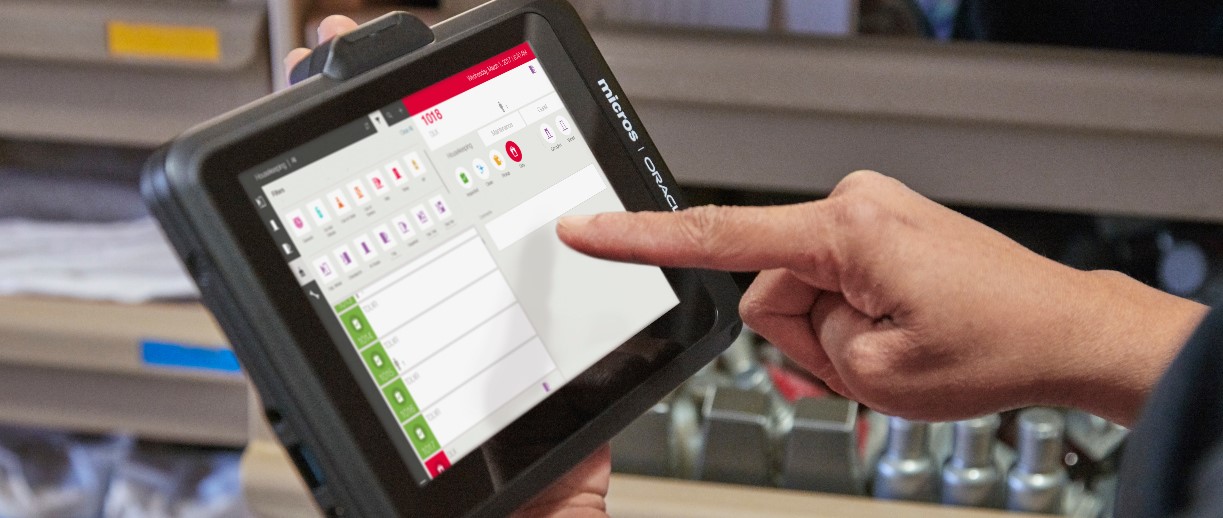 As 2021 is rapidly approaching, what are some trends we are likely to see as the industry continues to adapt and reinvent itself. What are some of your predictions? 
As the pandemic is continuing to affect the industry, hotels will continue to reimagine and rebrand their hospitality experience to attract guests in new markets. Let's face it, the market is changing and who key players are in the hospitality industry are different than they once were. For example, during the pandemic, extended-stay hotels have been faring better than traditional hotels as they serve a different and more distinct need. Traditional hotels have taken note of this shift in consumer behavior, and some hotels have taken steps to rebrand their establishments to offer extended-stay offerings to appeal to a new type of guest that may be more prevalent. We have also seen more hotels offering bedrooms as office space, this is something which may grow as an alternative revenue stream for hotels.
In the post COVID-10 world, hotels will be looking to do more with less. Hotels will be looking to simplify, streamline and consolidate their systems, strategies and tech solutions. Consolidating technology is a key cost saver, and as hotels are scaling back on budgets, consolidation will provide hotels with a means to save in the tech department. There will also be far more integrations, and there will be a greater shift toward open API based approaches.
Drive-to travel is here to stay, so hotel operators should not ignore this group of consumers. People aren't racing to travel abroad or go on long-distance trips, but are more willing to take local trips within driving distance and domestic leisure trips. Today's consumers now see that travel can look different. Drive-to travel is much easier than booking flights and organizing elaborate trips, so travelers are more comfortable with shorter stays and more frequent trips. Hoteliers will need to look to see how to better serve this local traffic. Hotels need to innovate, rebrand and adopt new strategies and solutions to provide new experiences that draw them in on a more frequent basis. Also, from a technology perspective, hotel operators will need to understand and capture the unique needs and data of the local travelers and market – and that will require adequate technology to capture and analyze this data.
Is there anything else you would like to share with our readers in terms of new product announcements, strategic partnerships, customer wins, etc.?
So much has been going on over the last year and we've not stopped during COVID-19 either. Our OPERA Cloud suite has continued to evolve and we have been adapting our solutions to take account of industry requirements to assist in the pandemic recovery.
One key driver in aiding the recovery is the fact that we are "seriously open." That's how we describe our open architecture that defines our products, especially our OPERA Cloud suite. We recently launched OHIP – Oracle Hospitality Integration Platform. OHIP is our next-generation integration solution, which centralizes, consolidates, and streamlines all our interface capabilities and related processes into a single and unified platform. It allows users an unprecedented self-service experience, from discovering our rich set of Hospitality REST APIs to adopting them in customer or partner applications to publishing their usage in our cloud marketplace.
To support customers moving to the cloud and benefit from new technologies, we released OPERA Cloud Services Foundation. This new foundation level opens up cloud technology to new markets as they pivot to the cloud regardless of their size or scope. It gives hoteliers the base to then grow when the industry recovers but still offers the ability to use the functionality they require and embrace technology and our partner eco-system through the Oracle Hospitality Integration Platform (OHIP).
And finally, we've also launched the eagerly awaited OPERA Cloud Sales & Event Management Premium solution which is part of the OPERA Cloud suite, covering property management, distribution, profile management and now sales and events. We're excited to bring the latest in technology to sales and events managers, enabling mobility and many new integration offerings through OHIP.