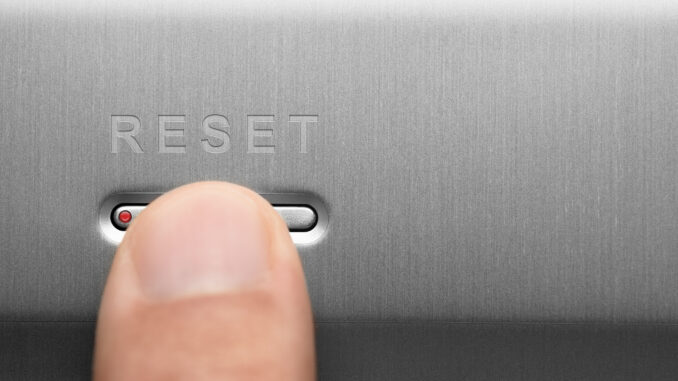 I've been touting the pandemic as the "Great Technology Reset" for the hospitality industry, yet there's still so much work to be done in order to make this rapid evolution complete. With many not forecasting a full recovery until 2023 or even 2024, now really is the time to hunker down on automation and tech integration in order to maximize onsite personalization, marketing success and cost savings.
Significantly, COVID-19 has altered many travelers' expectations so that a contactless guest journey is preferable over one that is traditionally high touch. But therein lies the problem of how to upsell on various revenue streams besides the rooms and provide the best possible service levels. With the first stages of the pandemic addressing the needs for sanitization and viral safety with technologies like self check-in, mobile room keys, touchless payment platforms, guest messaging apps and housekeeping upgrades, the next phase will require a wholly new mindset about how to make all these disparate pieces talk to one another in order to optimize total revenue per guest (TRevPAR).
While every property or brand is different in terms of where they draw their revenues, simply adding in new features to continue to address viral transmission may not enough to further motivate leisure guests after they've all taken their first post-pandemic staycation or workcation. Instead, gaining loyal customers and return visits as well as new guests for Winter 2021 and Spring 2021 requires a thorough understanding of their key drivers and what personalized services they want.
As such, here are six broad practices to look at for this upcoming low season and beyond.
Developing a trendsetting culture. One of the reasons many hospitality operations have been so often labeled as tech laggards is that we have always had great teams doing great things. The pandemic has not only forced us to abandon this people-first philosophy but also to adopt a much quicker cycle of implementation. Trends move too fast for a quarterly committee evaluation; if a piece of hardware or software can improve automation, compliance or service then it needs to move up the chain of command within a matter of weeks or else you will already be behind the times. We are already seeing this with the creation of a cleanliness committee or hygiene manager tasked with accelerating the setup of anything that can further reduce the chances of viral spread, and now this same attitude must be adopted for all technological implementation.
Understanding person-less. As behaviors have all but permanently changed from the pandemic, many people have come to value anonymity over cleanliness as a core driver for booking. That is, and somewhat in contrast to the previous point's example, advocating your new chief hygiene officer to the public or the great pains your housekeeping team has gone to won't win hearts and minds. While guests will indeed want to know about these safety measures, it is expected that you have them in place and not necessarily an emotional booking factor. What may in fact work are services designed for guests who want a totally hands-off experience. Beyond those aforementioned, these amenities can range from having sanitized snacks or groceries left outside the room at specific times to having ancillary facilities made available without ever catching sight of the staffers who made it happen.
Making everything integrate. All the new tech implementations in the past year have resulted in a huge amount of new data at your disposal. But the managers who are still around don't have time to cross-reference a dozen or so applications let alone manually migrate information from one to the other. With everything connecting onto one or two central platforms, it reduces the total workload for your team and allows you to better understand your guests. Go further, though, such as investigating flight integrations to enhance the arrival experience or direct online bookings for third-party activity providers to encourage ancillary capture and satisfaction.
Harnessing your CRM. Speaking of understanding your guests, many hotels still aren't properly utilizing their guest profile data aggregators to develop personalized service offerings and appealing packages. For instance, based on this past summer's staycation performance, can you identify any micro-clusters where guests are coming from? What are the most common questions or service requests that you can bundle into a fall promotion or simply anticipate then preemptively answer to save your team time? With a guest messaging app in place, what can you learn from the top inquiries via these channels and what can you do to leverage these behaviors to get more return visits?
Small leisure groups. Travel metrics from the summer have pointed to the successes of secluded, multi-room lodgings where groups of safe sizes can vacation together without regularly encountering other guests or staff. This behavior will repeat itself for the upcoming holiday season with families, reunions and intimate company parties all looking for an appropriately distanced venue where they can gather for a few days while enjoying some fantastic meals together and perhaps a few activities. Hotels can therefore capitalize upon this trend by setting up programs that cater to this demand by offering connected rooms or whole room sections along with those services most likely to be desired for a holiday getaway. As before, all this would have to be made seamless and contactless, then advertised through agile digital channels to accommodate today's climate of last-minute bookers.
Working from a hotel. Many companies are planning to make remote work a permanent option for their employees, but this means that many will also become quite stir-crazy. Local hybrid travel – bleisure to use the proper portmanteau – will be on the rise, although such customers will be looking for those properties in their region that are specifically set up for mixing business with pleasure. Executives need comfortable office spaces adjoining their bedrooms along with all the appropriate technologies to seamlessly work from an inspirational setting. Besides dispatching your sales team to seek out partnerships with larger corporations – perhaps even introducing a day rate or subscription model to said organizations – marketing will require finding the right channels, including the OTAs, to promote such a program.
The world's most published writer in hospitality, Larry Mogelonsky is the principal of Hotel Mogel Consulting Limited, a Toronto-based consulting practice. His experience encompasses hotel properties around the world, both branded and independent, and ranging from luxury and boutique to select-service. Larry is also on several boards for companies focused on hotel technology. His work includes five books "Are You an Ostrich or a Llama?" (2012), "Llamas Rule" (2013), "Hotel Llama" (2015), "The Llama is Inn" (2017), "The Hotel Mogel" (2018) and "More Hotel Mogel" (2020). You can reach Larry at larry@hotelmogel.com to discuss hotel business challenges or to book speaking engagements.
This article may not be reproduced without the expressed permission of the author.
Are you an industry thought leader with a point of view on hotel technology that you would like to share with our readers? If so, we invite you to review our editorial guidelines and submit your article for publishing consideration.