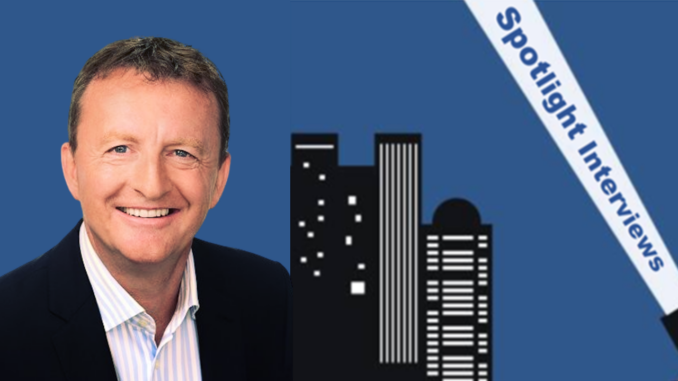 Aaron Belton, Head of Global Hospitality at DocMX, has over a decade of experience working with global hospitality brands such as Marriott, Hilton and IHG. He's dedicated his career to the industry, working collaboratively with hospitality professionals in Asia, Oceania and Europe, to develop future-proofing hospitality automation technology.
Aaron, who leads DocMX's digital transformation team in London, says his goal is "to bring the latest technology to the hotel sector community." As a business, DocMX drives efficiencies and tangible savings, and is uniquely positioned to help hotels overcome the unprecedented challenge of the pandemic.
How did you come to work in the hospitality industry? Could you take us on your journey? 
I started my journey over 10 years ago, in partnership with Sharp Electronics Australia, streamlining the Reservations department in the largest hotel in the southern hemisphere: Four Points Darling Harbour. As much as this experience introduced me to hospitality, it also helped me understand that digitization technology was something I want to dedicate my time and career to.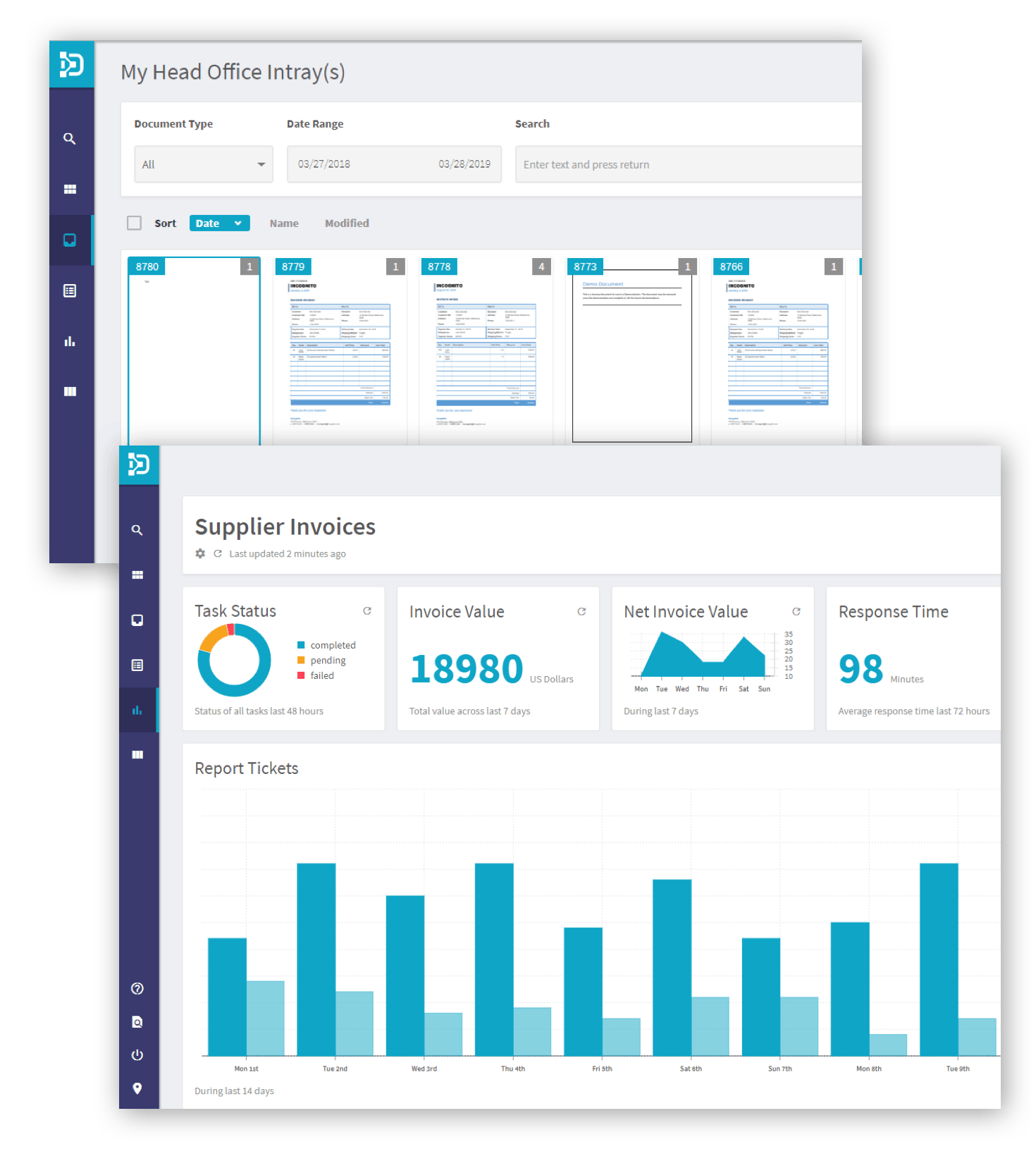 After helping Four Points Darling Harbour to reduce its manual workload by over 70%, we soon came to the realization that every department within a hotel environment could benefit from automation technology, in one way or another. Over an initial 12-month period, we committed our resources to work with hospitality experts to develop time, environmental and financial savings across all departments, all systems, and all mediums, be it third-party applications, paperwork or even email.
Recognizing balance sheet savings from the Four Points project, Starwood rolled out the DocMX solution into their regional headquarters for APAC – the 5-star flagship property in Sydney, Sheraton On The Park. DocMX was soon the talk of the town, with hospitality organizations understanding the financial and environmental savings that can, and have been achieved with our automation technology. Hilton Australia, Starwood Japan/Korea, Hilton Japan, Hilton Europe, IHG Australia/Japan soon followed, with all groups driving savings and innovations worldwide. To date we continue working hand in hand with our valued hospitality partners, to help the sector recover and streamline how they operate now and in the future.
DocMX is the brainchild of iT4 Australia. Was there a lightbulb moment for the organization when coming up with the technology? 
From our initial commitment to work with the Starwood teams at Four Points Darling Harbour in Sydney a decade ago, we instantly saw that there were many silos of information within a hotel environment that were functioning standalone, and therefore inefficiently. With departments utilizing their specialized applications to achieve their own individual goals, the collaboration between teams was predominantly a manual affair talked about at their morning meetings.

We quickly identified that a unified, shared communication platform would be a game changer, allowing teams to share information, from property management systems to the front desk. Thanks to this technology, all teams are able to link to the same goal – looking after their guests to achieve a profitable and sustainable business.
Bringing core information together from all the above departments, systems, mediums and processes was the core driver when developing DocMX. The ultimate goal and bedrock of DocMX is to save properties time, money and valuable environmental resources. We continue to develop further efficiencies to this day.
What is your biggest frustration about the industry's perception of automation and can you debunk some of the myths associated with digitization?
The hospitality industry has been a stand-out performer within the business environment for many decades, and its revenue is constantly increasing due to the public's growing appetite for travel, access to low cost airfares and competitive prices. The industry may keep its momentum post-pandemic, however, there are many never-experienced-before risks to consider. We can't sit around and avoid change with the often voiced view 'why fix something that isn't broken'. The environmental crisis, increased competition and rising costs have proved the industry simply cannot continue as it used to.
We've noticed the biggest concerns prospective clients have about automation are the fear of change and the initial cost of implementation. From our experience, neither should be a concern. We've been developing automation in the hospitality industry for over a decade, addressing challenges specific to the sector, with on the ground insight and feedback from hotels to help further develop and constantly improve the technology.
There is no need to reinvent the wheel, or commit to the costs normally associated with similar enterprise projects. The change that comes with digitization is as simple as switching from paper to PC, with minimal upfront costs and quick return on investment.
Can you tell us more about the long-term return on investment of digitization?
With the digitization of hospitality processes, we see the return on investment being between three to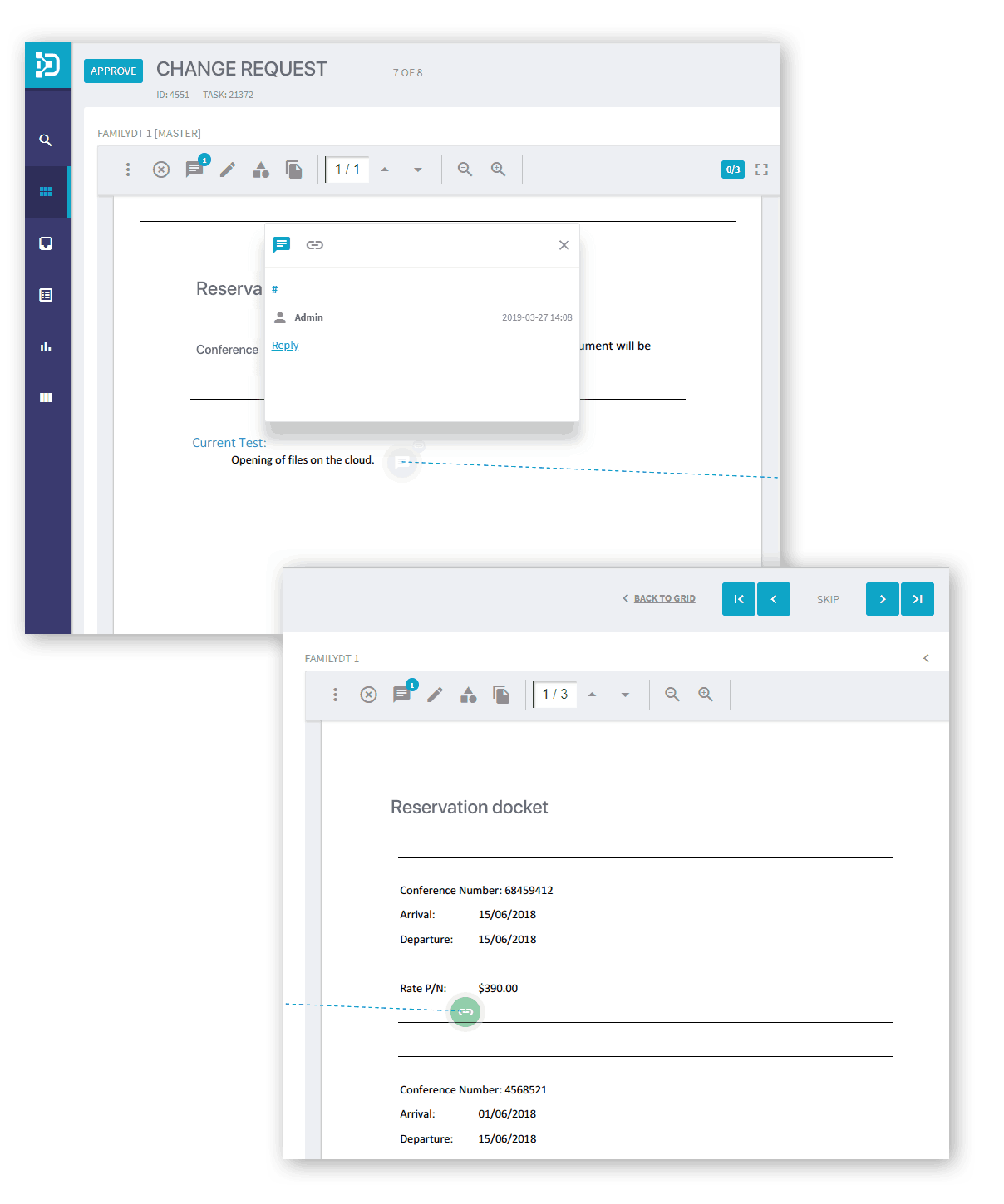 six months, with recurring cuts achieved for many years to come.
Long-term savings are achieved through the elimination of print related expenditure such as paper, copiers and offsite storage for a number of years. We've helped hotels remove the need to print thousands of pages weekly by digitizing processes, which clients typically estimate a saving of more than £30,000 ($42,500) per year, on print-related expenditure – from copier leasing, per print cost, to offsite storage.
Four Points Darlington Harbour Hotel saved $2.5 million yearly prints equating to $1.5 million over five years. Invaluable man hours were also saved, on average of 20-30 hours every week on admin work across departments; automation results in lower or shared labor costs. I like to think of it as the gift that keeps on giving.
How the Covid-19 pandemic impacted DocMX? Has there been an increase in the deployment of its software? Are there any innovations you're working on as a result of the pandemic? 
We believe that the pandemic has helped hospitality companies quickly realize that standardization of efficient processes and the ability to communicate seamlessly is essential to current and future operations. Modernization brings efficient processes that are risk averse and easily transferred from one location to another without causing any distress to businesses.
Shared resources located around the globe eliminate the need for a traditional on-premise finance team running the back-office. To distribute and share skills and resources across multiple properties and locations requires a common structure that is familiar to everybody.
Hotels are increasingly adopting this technology. As an example, we've recently implemented our software in five prestigious hotels operated by Hilton Netherlands, successfully providing the tools for automation and resource sharing.
With higher demand, we're constantly working on innovations. As part of our continued learning and development we are currently collaborating with leading psychology professionals to create "DocMX Wellness Chatbot". Its purpose is to help organizations to better support employees with their experience in the workplace post-pandemic by creating a stronger support system.
What  advice would you give the "hoteliers of tomorrow"?
Customer loyalty is already the key to success, so mastering how to achieve this will be critical for future hoteliers. Excellent customer service is at the heart of creating long-lasting customer relationships, and there are two distinctive ways automation can help the hoteliers of tomorrow to achieve this. First, higher levels of back-office automation will free up more time and resources for the staff to focus on guests and improve the customer experience. Second, owning the guest information is crucial in predicting their future preferences and personalization of a guest's stay. The more you digitize, the more information you have at your fingertips.
The face of hospitality is changing dramatically and innovation should be embraced, not disregarded if we want to provide customers with high quality experiences.