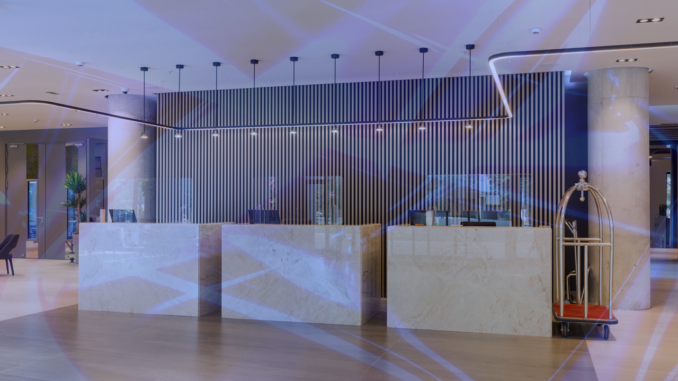 As has been made abundantly clear throughout the trying times of the pandemic, the tech stack is the backbone of hotel operations, enabling lean teams to function productively and keep the property going while still attentively serving guests. The problem is that the current slate of hospitality technology has evolved disharmoniously, creating pockets of data that aren't systematically integrated.
Attending HITEC in Dallas near the tail end of September, integration is indeed still a buzz word, as it has been for numerous tradeshows in the past decade. This year's outing saw great strides being made to further consolidate various tasks and operations under one roof to facilitate smoother work assignments, faster communications, better analytics, and greater team accountability. There are indeed some highly versatile PMS out there as well as stellar operations platforms to sit on top of those base systems to handle a multitude of responsibilities and bridging various siloed departments.
However, both of us would argue that integration and consolidation of data into coherent systems is not happening fast enough relative to other industries, ultimately to the detriment of revenue generation.
Acting as owners' representatives for various hotels, it still amazes us how many aspects of a property depend on excel spreadsheets stored on a manager's hard drive, often without any cloud copies or digitalized backups. Moreover, when it comes to integrations or API development, various platforms map and pull select data points from one another on an as-needed (or as-programmed) basis rather than pushing everything to a single hub for other pieces of the stack to then collect.
What we're hinting at here would fall under the domain of a customer relationship management (CRM) platform where all pieces of guest-related information are mapped onto a single database, but the more contemporary and accurate acronym would be a CDP or customer data platform. There's quite a bit of overlap between these two terms, so for the sake of simplicity let's just say that the latter pulls data from more sources (owned or third-party) and structures all of it better for omnichannel redistribution.
Before this descends into a game of alphabet soup, what's critical to understand in this trend is the need for a central and 'cleaned,' or consistently tabulated database. For now, your focus should be on investigating your options and collecting all data – guest profiles, preferences and all manner of operational knowhow – into one singular entity.
Eventually, the plan will be to recruit a data scientist to analyze this vast assemblage of data then apply one form or another of soft artificial intelligence to find actionable patterns. This will likely involve an unsupervised learning algorithm to review everything that's been collected without any prior instructions as to what specifically to look for then come back with some inferences as to who your guests really are and how to most effectively build next year's budget.
But these AI tools are only as good as the data they're applied to. Therefore, the more information you have for them to work on, the better the end results. The danger hinted at in all this is how the big players in the industry – like the OTAs and now Airbnb – are amassing then utilizing their data to improve the online booking experience, feed recommendations, and motivate more customer spending.
The only way to compete is to start collecting, cleaning, and consolidating. The tech stack should be constantly under review for this express purpose so that, in due course, you can start deducing behavioral patterns to guide future CAPEX, guest service initiatives or marketing campaigns. The competition will be fierce in the decade ahead and data-driven decision making will be what inevitably builds revenues, cuts costs, and protects your asset.
Larry and Adam Mogelonsky represent one of the world's most published writing teams in hospitality, with over a decade's worth of material online. As the partners of Hotel Mogel Consulting Limited, a Toronto-based consulting practice, Larry focuses on asset management, sales and operations while Adam specializes in hotel technology and marketing. Their experience encompasses properties around the world, both branded and independent, and ranging from luxury and boutique to select-service. Their work includes six books "Are You an Ostrich or a Llama?" (2012), "Llamas Rule" (2013), "Hotel Llama" (2015), "The Llama is Inn" (2017), "The Hotel Mogel" (2018) and "More Hotel Mogel" (2020). You can reach Larry at [email protected] or Adam at [email protected] to discuss hotel business challenges or to book speaking engagements.
This article may not be reproduced without the expressed permission of the authors.
Are you an industry thought leader with a point of view on hotel technology that you would like to share with our readers? If so, we invite you to review our editorial guidelines and submit your article for publishing consideration.