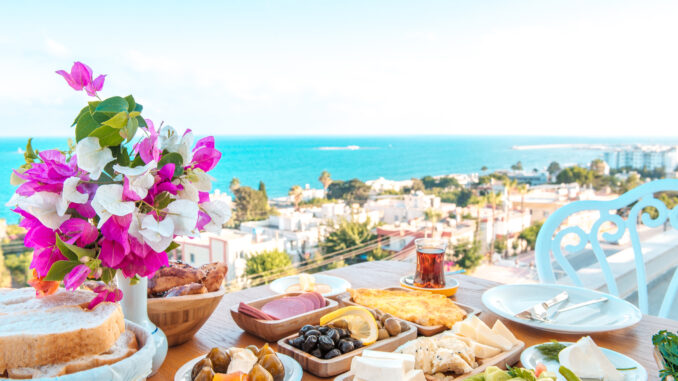 While cleanliness and hygiene have always been important for hospitality businesses, the pandemic has driven customer expectations in these areas—and the standards hotels now need to maintain to address them—to new levels. But implementing and effectively monitoring all of the necessary policies and procedures to meet these increased expectations across your properties can be difficult, especially when using manual or outdated systems.
Over the years, we've seen how paper- or document-based checklists have been used by hotels to try to measure if brand standards were being met at their properties. In today's world, however, these methods are wholly inadequate. Given customer expectations, competition, and staff turnover – your brand can't afford a bad customer experience. Going digital can help your business deliver a better customer experience (CX).
Ultimately, the shift to a more digital approach for daily operational routines can enable your employees to know exactly what is expected of them when it comes to your brand standards. It also allows your business the visibility and insights to monitor compliance with routines from afar. Simply put, digital tools ensure the right people are doing the right activity at the right time and in the right way—across quality, safety, consistency of service, hygiene, food safety, and more.
As an example, let's take food safety.
Taking a Digital First, Process-Oriented Approach to Food Safety
What can your food and beverage team do to level up their food safety and sanitation practices and improve CX? It starts with identifying all operating procedures and utilizing technology to lighten the manual load.
According to McKinsey, new consumer behaviors brought on by the pandemic have unleashed changes that may remain for years to come. For example, freshly prepared foods have become increasingly popular. They give today's customers the experiences they want. However, they can also complicate food safety procedures, causing hotels to become far more process-oriented in 2022. Some are turning to food safety systems like Hazard Analysis and Critical Control Points (HACCP).
Instead of focusing on the end product, HACCP requires hotels to look at the whole flow of food through their establishment. Today, many HACCP-related processes can be digitized and automated, which goes a long way toward improving food safety, minimizing risk, and advancing efficiency. Here are a few examples:
Critical Limits
Preparing food on-site means that hotels need to implement procedures similar to restaurants. Some ingredients need to be kept frozen and others refrigerated. How long can a frozen item be left in the refrigerator to thaw? Hot items need to stay hot until customers consume them. With all the ingredients and products to consider, hotels need to take a systematic approach to ensure foods are either hot or cold–and safe for consumers. This involves:
Comprehensive documentation

Deep analysis of all products and ingredients

Developing instructions for how the food is to be stored, prepared, and cooked (if applicable)
It's important to identify all risks, from the point of receiving raw materials all the way to storage and food preparation, because overlooking one potential hazard can make the entire plan useless. Once you map out all the steps and associated risks, you can then set "critical limits" (for example, for food temperatures). Manually monitoring these critical limits requires vigilance, but digital technologies, like temperature sensors or Bluetooth Low Energy (BLe) thermometers, ensure greater overall food quality and serve to mitigate risks. They increase the probability of delivering a high-quality service that meets customer expectations.
Maintenance
From warmers, ovens, refrigerators, and freezers to shelves and display tables, managing food safety means ensuring items are clean and working properly. For example, if open-air refrigerated cases are used to display breakfast buffet items, it's easier for guests to access the items, but it makes food safety management more challenging. Many factors, such as placement near a vent or the amount of food in the unit, can affect food temperatures. Staff can manually check and then record the temperatures in a handwritten log, but as with any manual process, this leaves room for human error (or laziness in "pencil-whipping" a number in the log without actually checking the temperature).
Digital tools that use sensors and IoT devices to check and monitor hot and cold temperatures in real-time represent a modern, automated approach. They provide greater control and accountability, ensuring that the environment and equipment are in good working order.

Food Safety Technology Trends
Digital, automated and cloud-based tools have transformed food safety—from comprehensive food safety, quality, and compliance platforms to single-purpose solutions including automated temperature monitors, IoT devices, and sensor networks. Digitized processes and checklists allow food and beverage staff to ensure that preventative equipment maintenance, as well as routine assessments and inspections, are all performed according to brand standards and standard operating procedures. Automation tools can also ensure tasks are scheduled and performed at the right time and by the right employees, allowing managers to gain visibility into which tasks are being completed—by whom and when (via digital timestamps). Food safety technology can also free up employee time, allowing them to focus on other aspects of the business.
Increased public awareness of hygiene and sanitary procedures has been one of the most significant factors shaping the hotel experience over the past two years. Guests want to clearly see that your health and safety practices are top-notch, as evidenced by the cleanliness of your property, especially food service stations.
Digitizing processes such as food safety and more offers hotel business leaders a scalable, trackable, and efficient way to adapt to the new demands of today and deliver the quality experiences that guests expect. Food safety and quality are better ensured, the guest is better protected, and brand reputation is maintained—everyone wins.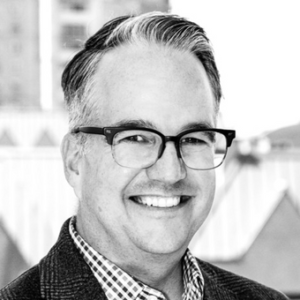 Jim Hardeman is Chief Marketing Officer at CMX, a leading provider of cloud-based Enterprise Quality Management Software (EQMS). Jim's responsibilities include leading strategic, marketing, and go-to-market initiatives. His 20-plus years of experience in working with and solving the business needs of many of the world's leading food, hospitality, consumer, retail, and financial services organizations allows him to bring valuable insight into the positioning, design, and delivery of CMX's solutions.
Are you an industry thought leader with a point of view on hotel technology that you would like to share with our readers? If so, we invite you to review our editorial guidelines and submit your article for publishing consideration.