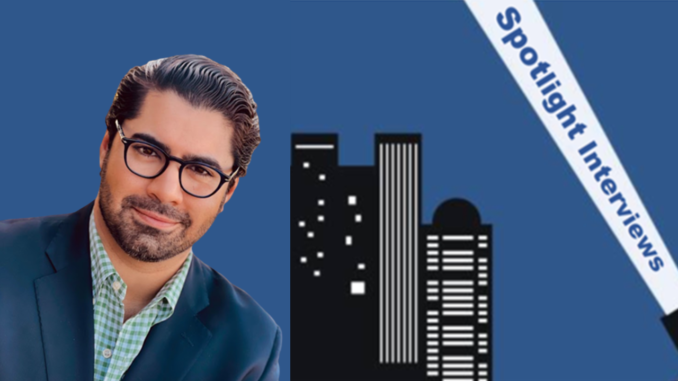 Hooman Shahidi is the Cofounder and President of EVPassport, the first technology- driven, electric vehicle charging hardware and software platform company. Hooman is widely considered an innovator and evangelist in the EV charging industry, helping to pioneer the first truly interoperable, EV charging network. Hooman has a unique expertise surrounding the future of EV charging infrastructure, customer engagement and the massification of electric vehicles. He is a sought-after industry speaker, advisor, TV guest, and contributing writer. Here he shares his expert views on why hoteliers should be thinking about the shift to electric vehicles (EVs), why EV charging is fast becoming a strategic imperative for hoteliers, what the future of EV charging will look like for the industry, and how both hoteliers and guests will benefit by having the right EV charging infrastructure in place.
Auto manufacturers are estimating 50 percent or more of cars sold in 2030 will be electric vehicles (EVs). What does this mean for the hospitality industry as we look toward the future of travel?
This is going to have a really dramatic impact on the rental car market. As we have more EVs, naturally rental car providers and all of the auxiliary pieces of that industry are going to be focused on that. And just like you would need to get gas with your combustion engine vehicle, you're going to need to fill up – except in this car, you're going to have to charge up. It's going to be critical for the hospitality sector to really lean into this and make sure they have the necessary infrastructure to be able to satisfy this growing demand. There's going to be a direct correlation to how the rental car market adopts electrification – which it has done with open arms – and the hospitality industry being able to provide the necessary piece of infrastructure to be able to accommodate the growth of that.
How should hoteliers be thinking about the shift to EVs and the opportunity that lies ahead from a business perspective?
This is probably the most profound and critical piece of the equation. Unlike other innovations or trends or moments of growth that the hospitality sector has had, this is one that is defining in that sense that it is economically lucrative. For the first time ever, that parking lot or that garage space that they have is not just a place where they can get $40 or so a night for parking, but they can generate ancillary revenue from it through electric vehicle charging.
Beyond that, this is where the importance of infrastructure as a source of engagement comes from. Leveraging this necessary piece of infrastructure to create a journey with your guests is a critical opportunity to understand why, how, and when your guests move, and more importantly, how to engage them to return to your property.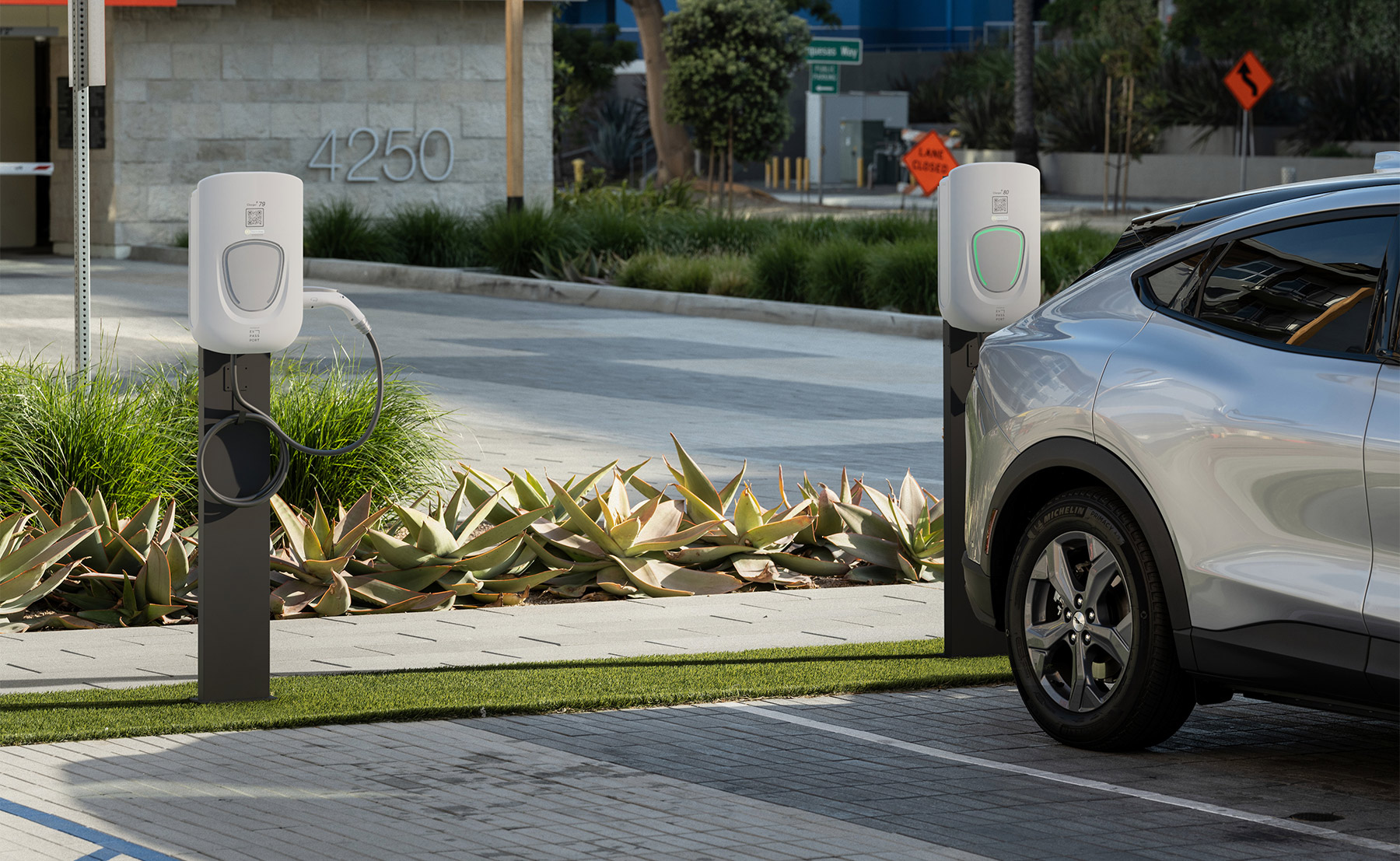 There are a lot of EV charging companies on the market today. What makes EVPassport stand out from the others?
We are the only infrastructure engagement platform. And what makes us really unique is the connective tissue that we bring to this necessary piece of infrastructure through our software. We are a turnkey platform that delivers the necessary hardware, the necessary software, and the necessary connectivity and everything else in between to make sure that you have a frictionless experience when you arrive. The launch of our EVPassport Hotel Cloud, which is specifically designed for this vertical and hoteliers, allows people to have a truly streamlined experience. One of the things that it does, for example, is allow users to unlock the charging experience just by scanning a QR code, enter your hotel room number and last name, similar to wifi use, and the charging session starts. Streamlining that experience and making it really simple is going to be critical for guests to increase their adoption of this, and also for all the wonderful people that work at properties across the globe.
EVPassport Hotel Cloud was created to eliminate worry about EV charging. It is something that's going to function well and generate revenue to deliver value and delight their guests no matter what. We take three different approaches to this.
The first is reliability. Hoteliers are very reliable, and when they're not, their property fails, so reliability becomes an important element in all of this. We're making sure that the chargers are working flawlessly each and every time, which is why we have a 90-second heartbeat. Every 90 seconds, our chargers phone home to Los Angeles, and it's not because we miss them, but because we want to take a proactive approach to service support. So, every 90 seconds, we're running diagnostics, optimal performance testing and connectivity testing to make sure that when their guests arrive at our chargers that they have a flawless experience.
Secondly, we minimize technological barriers. When things are complicated, as they are with many of our competitors, it becomes really cumbersome to get people to use the chargers. It might be relatively easy to put some sort of slapstick effort of a charger up, but will it sustain the guest experience that you want? Will it stand the test of time? Ours does. Our chargers are designed to last 10-15 years and all of the necessary pieces of infrastructure come through our software, which is our connective tissue.
Third, we lower the cost of guest acquisition. We do that by being the only open API charging network, through the discovery integrations and map engines, the physical dashboard and map engines of the automotive OEMs, from GMC, to Hummer, to Chevy, and the like. That's how we're able to attract new guests for hotels, and that's a big piece of this pie, as well.
Why has EVPassport decided to place extra emphasis on the hospitality industry?
We believe that our software and our offerings should be verticalized, so we took a verticalized product strategy from the get-go, which is why we launched respective clouds that came from the feedback of leaders in their respective industries. We believe that the hospitality industry, specifically, is ripe for innovation. It's ripe for growth, and if you're able to delight your guests, you're going to create a relationship that lasts a very long time. It's an industry where loyalty is a marquee variable in every aspect of workflow and decision-making. What we have done is built a really great platform that is centered around loyalty and centered around engagement. That's going to be so critical for the hospitality industry experiences of tomorrow.
We are building a pathway and a platform that uses this infrastructure to enable more engagement for guests and hoteliers themselves.
What is EVPassport's "Hotel Cloud" – and how can hoteliers use it to maximize their EV charging experience for guests and management?
EVPassport Hotel Cloud is a wonderful platform that's cloud-based, obviously, and it's really centered around the guest experience. It focuses on removing the technological barriers for the guest to arrive and just be able to charge. It's all focused around the ethos of simplicity. So being able to put in a room number and last name, and charge that session back to your room is such a basic but powerful thing. You don't have to download an app; you don't need a fob or a membership. There are no complications, and that in itself has a lot of value. There's a lot of value in being able to understand how much CO2 you saved, or how many new or returning guests you had, or what the modern guest journey looks like. The design of EVPassport Hotel Cloud begins and ends with how we can drive engagement and make it really easy for guests to engage with the charging station.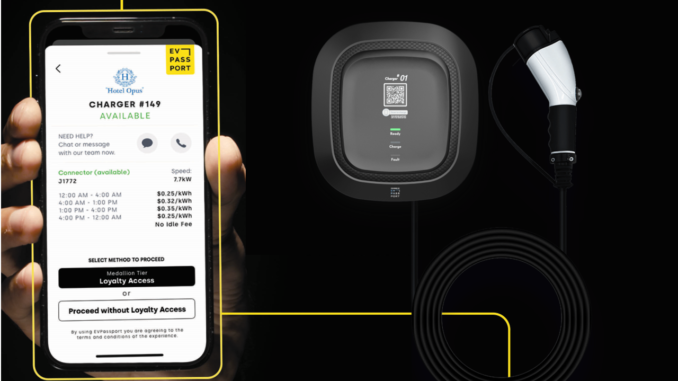 What are the top three things tech-minded hoteliers need to know about EVPassport and how software technology is disrupting the EV charging space?
It begins with the numbers. I'm a math guy, and I can talk about features and functionality until the cows come home, but at the end of the day, the math has to work. We are the fastest zero-to-ROI platform for hoteliers and other industries alike. We're able to deliver business value impact in the least amount of time, which is important for an industry that had some trouble during the pandemic and is roaring back to life, thankfully. The business value impact and the economic structure that we bring to the table is really powerful and beneficial for the hoteliers, so that's part one.
Part two is around service and support. There are so many pieces of a property that need the attention of the staff and the management, and with a labor market that has its own complications and potential challenges, getting hotels fully staffed is proving to be a headache for some properties. With EVPassport, this is one less thing that the staff needs to manage, because we take a proactive approach on service, and we deliver one platform that is end-to-end. We're able to ensure that the front desk manager doesn't have to worry about service, because they have EVPassport's Hotel Cloud at their fingertips. They don't have to worry about sitting on hold for 12 minutes before they're able to speak with someone about their chargers, because we take that proactive approach.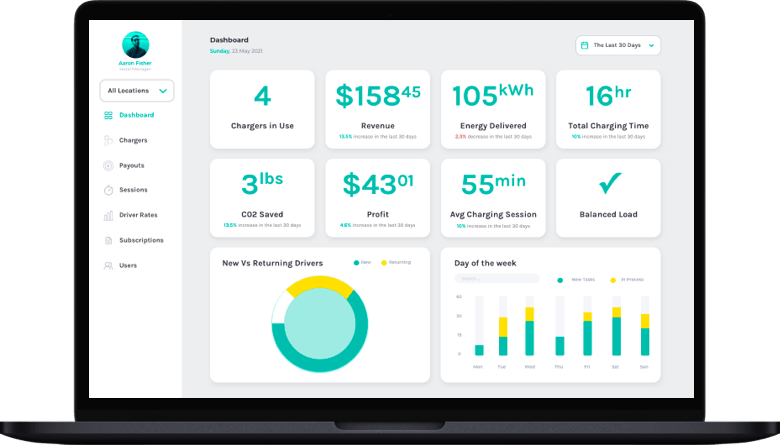 The third piece is that we have an open API. The integration into the broader ecosystem of the
property is going to be critical moving forward. Secretary Buttigieg said that infrastructure has to
be connected and one place where it's critical for us is going to be the hotel industry because as we discuss the rental car market, and people are getting to travel again, it's going to be important to have visibility into the connected infrastructure. Infrastructure will impact the way hospitality creates strategy for future guests.
You say that EV charging will go from being a nice-to-have amenity to a must have amenity for hotels moving forward. Why is that?
It's a lot like wifi in that regard, but it's growing substantially faster than wifi did. Not too long ago, you might have arrived at a property and if they had wifi, it was a notable triumph. But after some time went by, wifi became critical for hoteliers. If a property didn't have wifi, it would seem so strange. It became as ubiquitous as water in many ways, for the digital age. But we think this is even more important. If you don't have the necessary infrastructure to charge your vehicle, you are stuck. When people are stuck, they get uncomfortable and anxiety can set in, which is why this is an absolute necessity to have. Because of the model economics that we deliver, this is going to be something that's going to augment any potential losses that may come from other areas of the property. You may sell less food at the restaurant because people aren't eating out, but this is necessary. No one is going to opt out of charging their car because if they do, they can't go anywhere.
What does the future of EV charging look like for the hospitality industry?
The future of the hospitality industry should take a sure bet on EVPassport, because we are already delivering value to wonderful customers from J.W. Marriott, to Hilton, to the Days Inn and many others, as well. Holistically, it's going to be really vital as properties are built and franchisees are brought on board, that this becomes part of the standard operating procedure and that there is a system in place, just like water filtration systems and POS systems. If you don't have it, the property has failed. The future of hospitality needs to understand how critical this will be for the guests of tomorrow. If you don't have this infrastructure in place, mark my words: your property will fail. More importantly, hoteliers need to understand that they have to charge for this service, and it cannot be a free amenity, because the math will not add up.
What makes you so passionate about improving the EV charging space? What motivates you as an entrepreneur?
I grew up loving cars. I think my third word was Nissan, but you'd have to ask my mother. For me, cars are such an important part of society, and they're emotional for me. I see cars that I've had so many memories with and they're a big part of who I am. The environment is also a great motivator. I care very deeply about this wonderful planet we call home, and we spend so much money on trying to explore space, but I sometimes question how much effort we're putting into sustaining the life we have on this beautiful planet. We need to take a hard look at how we save this planet for future generations. It's really important that we find a practical and reasonable solution to how we can minimize our carbon footprint and just make this planet a cleaner and better place.
I truly think that infrastructure needs to be connected. We've spent trillions of dollars on infrastructure and across the United States, the average rating for infrastructure is poor and that's concerning. I think it's important to leverage software and our platform to be able to deliver visibility into infrastructure. That's how we're going to build smart cities and better processes for urban planning. We want people to see that doing your part in saving the planet doesn't have to be complicated.