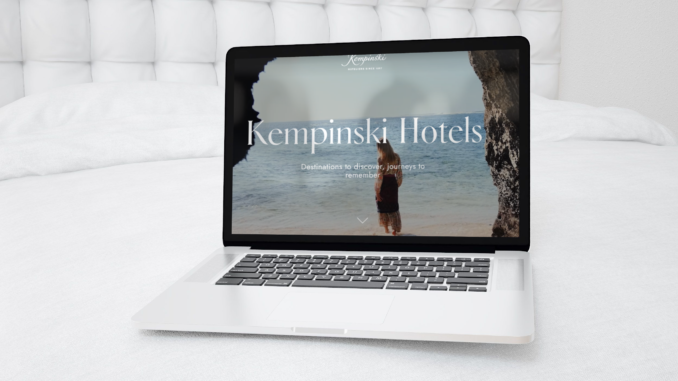 Created in 1897, Kempinski Hotels is Europe's oldest luxury hotel group. But today the company has what may be the industry's newest website. And while the most advanced hotel technology that existed in 1897 was a mahogany grandfather clock chiming in the lobby, the company has also now integrated some of the world's most advanced guest intelligence technology capabilities.
Reflecting Kempinski's brand identity, the new website offers additional payment features and a newly customized booking engine seamlessly integrated into the hotel group's Central Reservations Systems, reducing the rate loading efforts required by each hotel and enhancing upsell capabilities.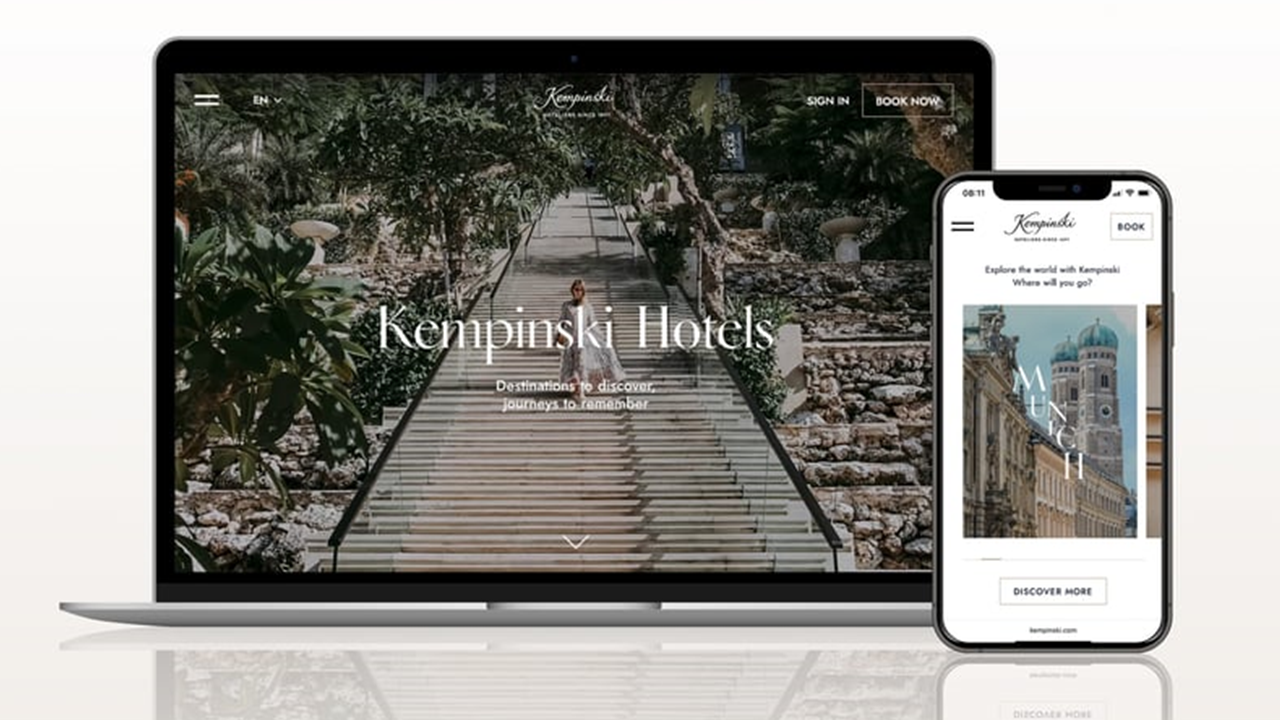 The new website is designed to provide an easier way to access information about Kempinski's 81 hotels around the globe. According to the company, it offers easy navigation and is a more valuable and responsive resource. The company did not disclose which vendors were involved in the redesign.
"As the digital world changes at a rapid pace, we are pleased that our new website provides efficiency for our hotels to manage their content by utilizing a new and flexible headless Content Management System (CMS) allowing them to manage content on various channels through a scalable central content repository", said Riko van Santen, Chief Information Officer and Member of the Management Board of Kempinski Hotels, in a press statement. "With this latest iteration, we adapted our systems to the newest technology and provide optimum speed when reaching our global audience."
At the same the, the company announced that ReviewPro, a Shiji Group brand, and Concilio Labs, a leading provider in guest intelligence technology, have integrated to enable a 360-degree approach to guest profiles for Kempinski Hotels. "The magic of great integrations is ease of use, intra-operability, low overheads, and minimum pain points," said Van Santen, "What stood out about Shiji's ReviewPro's open API-integration was the efficiency of both the technology and the teams enabling a simplified 'no headache' experience."
Kempinski Hotels implemented this integration to enrich guest profiles within their hotel CRM. According to a company spokesperson, the aim is to understand guest preference in order to improve operations and better the guest experience, which has a positive impact on online reputation and the Global Review Index™ (The GRI™ is a global hotel benchmark score for guest satisfaction).
In today's hyper-competitive hospitality market, delivering a exceptional guest experience is more important than ever. To truly understand their guests, hoteliers must go beyond traditional segmentation and draw on data from multiple sources. Concilio's Guest Insight Engine, coupled with Shiji's ReviewPro platform, provides a comprehensive view of guests that helps hotels anticipate needs and deliver personalized service.
Concilio's Guest Insight Engine is designed to strengthen guest relationships by anticipating and responding to guest needs. Post-stay guest feedback is a crucial element as it provides hoteliers with an opportunity to understand the guest's experience, what should be improved for all guests, but more importantly, hoteliers can address each guest's concern prior to the guest's next stay within the chain.
At the same time, Shiji's ReviewPro offers an enhanced and customizable Guest Survey solution enabling hotel brands to gather specific feedback across the guest journey. Via an integration into the Concilio Labs Guest Insight Engine, the guest profile is enhanced with feedback gathered from surveys. Over consecutive stays the profiles can be used to provide personalized guest service whether that be in-room preferences, amenities, activities recommended, or facilities. This applies whether it is a returning guest at the same property or another one within the portfolio.
By prioritizing guest data and leveraging technology, Kempinski would seem well-positioned to stay ahead of the competition and build loyalty among the increasingly empowered guest, who today seeks more from technology than a mahogany grandfather clock chiming in the lobby.