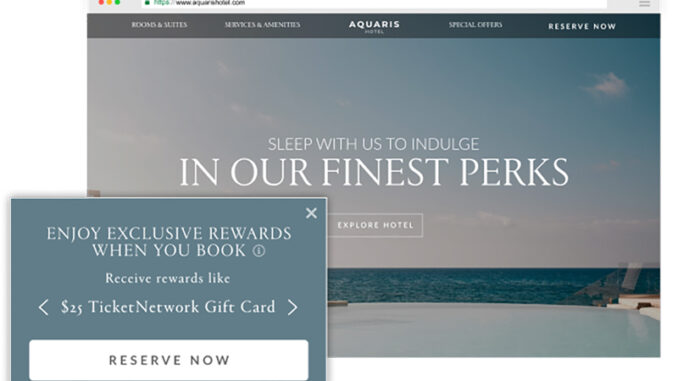 Next-generation hotel loyalty solution provider Laasie has reached its highest-ever market share, with a recording-setting year of sales, over 925 new property implementations, $200 million in incentivized booking revenue, and over $16 million in guest rewards value. Also fueling the hotel loyalty rewards innovator's continuous growth is the addition of 9 strategic new hires across product, operations, and sales. The company is already on pace to outperform projections in 2023.
Laasie's accomplishments also stem from strategically setting the brand's hotel partners up for success, exceeding guest expectations, increasing revenue, and building long-lasting relationships with their guests that start at that pivotal booking moment.
For Laasie and its clients, this past year marked:
Over 925  new properties onboarded to Laasie's loyalty products

$199,745,998 incentivized booking revenue (based on bookings that selected rewards)

$16,589,370 rewards value (based on the value of chosen rewards by guests)
"2022 was a huge year for us with product developments, rewards partnerships, soaring sales, and implementing new ways to elevate the guest booking experience," stated Jen Wong, CEO of Laasie. "We have a lot of exciting initiatives planned for 2023 that will keep the momentum going and provide hotels with even more guest engagement and revenue opportunities to achieve, and even exceed, their business goals."
Loyalty shouldn't be complicated, but historically, it has been with unrealistic requirements, delays, and barriers that leave travelers disappointed and frustrated. Laasie's unique platform is unlike any other on the market, with a proven track record of increased conversions and net revenue. The lightweight, turnkey solution delivers incentives upon a desired action and rewards guests on the hotel's website while on-property or traveling home. It also supports white labeling for all customer-facing interfaces to match a brand's marketing guidelines. The best part is this offers hotels a significant competitive advantage with no operational headaches while imparting a memorable experience for guests that generic points can't provide.
Does your company have news it would like to share with our readers? If so, we invite you to review our editorial guidelines and submit your press release for publishing consideration.