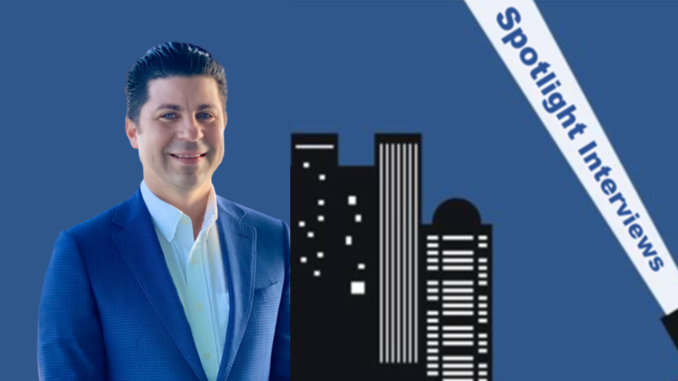 Turk Hospitality Ventures is a full-service consulting and startup advising firm that works with hotels and resorts, as well as vacation rentals, restaurants and startups, to deliver curated hospitality solutions from ideation to implementation. According to founder and managing director Steve Turk, the company helps hospitality brands make more money with creative solutions to everyday challenges. The firm's hotel clients include Hyatt, Fontainebleau Miami Beach, Trump Doral, and Accor Hotels, to name just a few.
In this interview, Steve talks about his long fascination with the hospitality industry and what led him to launch Turk Hospitality Ventures — along with a popular podcast that dives into the personal stories of some of the world's best hospitality professionals. He also shares his perspective on some emerging hotel technology solutions and why he believes "many hotels and hospitality companies are not using their technology to its fullest potential."
Do you have a unique approach or methodology to helping hospitality businesses succeed? To what extent does technology generally factor into the equation?
Every hotel has different challenges, different staffing models, and different needs. Once we find those challenges, we look at how we can solve them. Usually, we need to make the team more efficient in some way, and technology comes in to solve those challenges. I will say that many hotels and hospitality companies are not using their technology to its fullest potential. Instead, they end up using and signing up for more technology than they need in their tech stack (all of the technology that a hospitality company needs to operate). When hotels don't choose the right technology, they end up having too many staffers and managers having to log in to multiple platforms on a daily basis, to operate the company.
What I help them do is look for preferred partners that I know can handle multiple business operation needs, so that a manager only really has to log into one platform or a few platforms versus many, which is what I used to have to do as an executive. On any given day I might have up to 14 different applications that I would have to use to run my division. What I try and do is make sure they're streamlined, efficient, and can spend more time with the team versus working on projects.
What differentiates your advisory firm from others on the market? What do you view as your organization's competitive strengths?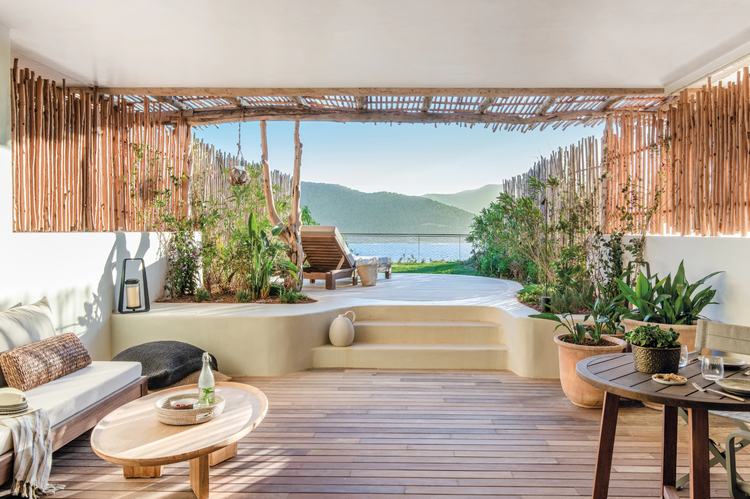 Our firm has actually been boots on the ground. We have done the jobs that we are advising people on. We are people who have actually been in the industry and have fixed the problems that our clients are asking us to help them fix. Throughout my career, I have worked in a variety of roles including operations and management. I've started a successful hospitality, staffing, and recruiting firm so I understand the HR portion of it. I have also been in the vacation rental industry, which is also a growing part of the hospitality industry. I've been an executive at the highest levels of top resorts so I can understand multiple areas of hospitality from operations, staffing, food and beverage, and housekeeping.
What categories of hotels or resorts are likely to benefit most from your services? Any recent success stories you could share?
Larger resorts to boutique hotels and everything in between can benefit, however, each one will have a unique approach. I enjoy working with the bigger resorts, mainly because they typically have larger resources, and are able to implement tactics across the board in multiple properties.. For example,  if you're working with a small boutique hotel, what they're going to ask of you and their needs are going to be very different than those, of a larger hotel. Additionally, I also work with hospitality technology companies. I provide advisory services, and they use me as a sounding board to have an executive on their team. Since I have been on the operational side, I know how to guide them in terms of what these hotel operations mean in terms of technology, and how their tool would be used in the real world versus what they think.
A year ago, you launched "The Hospitality Mentor" podcast. What was the genesis of that initiative? How many episodes have now aired? Any particularly memorable guests or stories you can share?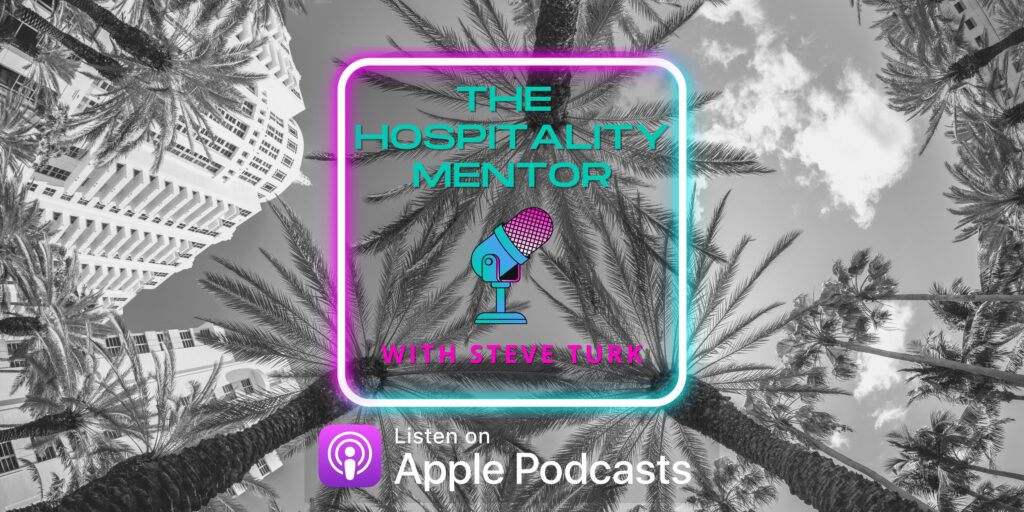 I started "The Hospitality Mentor" podcast because I was generally curious as I was growing in the industry about how leaders got to the positions that they were in. As I grew in the industry and became one of those executives, I learned that everyone had a different story and a different path to get into the position they were in. I wanted to share those stories with people starting in the industry. Some of my favorite stories are about the people who started as a dishwasher and became general managers, or those who started out as a housekeeper and became vice presidents of the company. I love hearing the stories of people who went from a hotelier to hospitality entrepreneurs in different industries. There are 100 ways to work in hospitality and I want people to know about that. Some of my personal favorite guests were the people that I work closely with and get to know more about their stories that I did not know about before. Chef Gordon Mabury I laughed the entire episode, to the point where I was crying. Raul Leal,  CEO of SH Hotels and Resorts was a dream guest I had put on my list at the very beginning and never expected to interview.
You have a strong background in the hospitality arena, as an executive overseeing operations at several high-end properties, and also as a successful entrepreneur in the hospitality sector. Can you tell us a bit about your career trajectory and what attracted you to this industry, in the first place?
I've always had a fascination with hospitality. I was lucky enough that my dad was best friends with the hotel manager of the Fontainebleau hotel in Miami Beach and as a kid, it was a magical world that I got to play in and that was always in my head. When I got to high school, I got to work as a senior at the Loews Miami Beach Hotel as a cabana boy, running around the pool and beach making sure the guests had everything they needed. At the time, it was a brand-new hotel and the hottest place on the block.
I fell in love with the industry right at that moment. I studied hospitality at Florida State University. When I graduated, I came back and landed at the Loews Miami Beach Hotel as a recreation assistant manager and from there I grew my career. So I got all the way up to Director of restaurants and then decided I wanted to learn about some other locations and got to work at some of the best of the best brands, Mandarin Oriental, Morgans Hotels, Viceroy Hotels, Trump Hotels, Nobu, and my story came full circle, where eventually, I was recruited to come back and be the Director of Food and Beverage at the Loews Miami Beach Hotel.
What led you to launch Turk Hospitality Ventures and how were you able to bring the company to fruition? How has the original vision for your firm changed — or not changed — since you got it off the ground?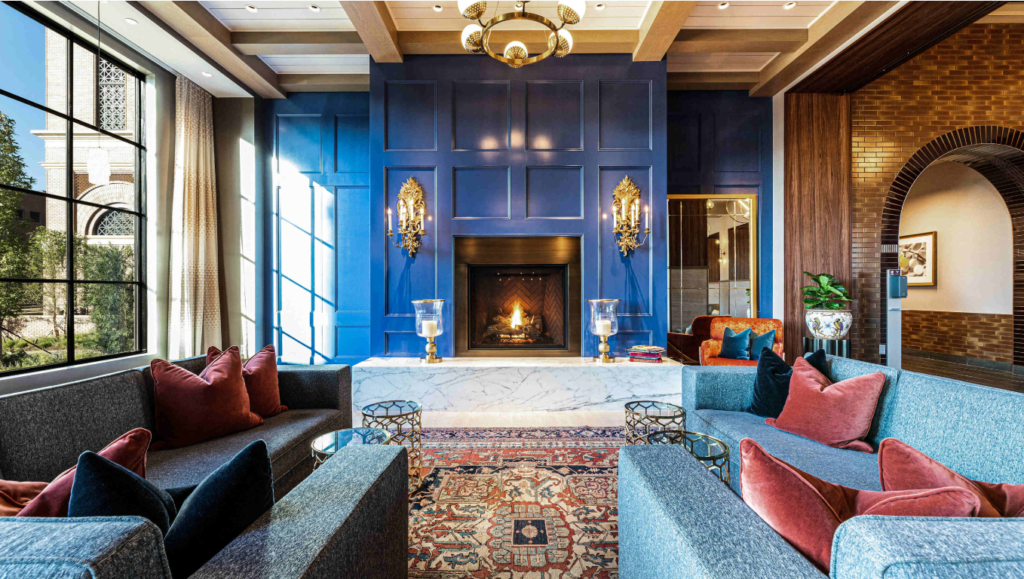 I enjoyed helping and teaching others how to be great at hospitality. And I started to use social media, especially LinkedIn a lot during the pandemic, and in 2021, I had several people randomly reaching out, asking me for help from around the globe. And I would help just out of the kindness of my heart, and one gentleman who had a small restaurant in Austin, Texas, sent me a message. I answered him, and a week or two later he wrote back asking how much he owed me because I helped save his restaurant. And that was when I realized that I could do this as my career and that I enjoyed doing that. And so I made a conscious decision. I gave a three-month notice to my last hotel that I was leaving and made my business plan on the things that I wanted to help others with, and that I enjoyed doing. So I made that list, and I circled those items. And those are the things that currently live on my website that came from that original list of the things that I enjoyed doing. In terms of change, I think my vision has changed and evolved over time, and how I've integrated other components that I never really thought I would like.
I never thought that when I launched our hospitality ventures I'd be making TikTok videos. Over the past year, I've integrated not just into implementing consulting my services and making operations better. But I also created my podcast "The Hospitality Mentor", and that in and of itself is turning into something bigger. because now I'm putting content creation and social behind what my services offer. When I initially started I was going to work on departmental-level projects. It has now evolved into doing much larger projects from the ground-up development to helping with corporate standards, to help bring in the best and preferred partners to go across the brand. I'm excited to see that part of the company is growing and I'm excited to shine a light on the people and places that make it a special place to work. Additionally,  I never thought that podcasts would turn into videos and videos would turn into newsletters, but I love that portion of it. In addition to having a vision in which I can sell my services because I have the knowledge and enjoy helping, I then also figured out that I like being an entrepreneur, and launched my own coffee brand, Biscayne Coffee.
What do you do in your job on a day-to-day basis? What do you like most about your work?
My day starts off by, waking up at 5:30 am. I hit the Peloton for a 30-minute bike ride, and I get showered and ready for the day as my kids are getting up. My wife who's also a successful attorney would be getting ready at the same time and getting our two beautiful kids ready for their day at school and I drop them off. From there, I head to either a client location or to my office. Each day is a little bit different and I enjoy it being that way just like it was in hotels. In the hotel industry, you get used to everything being a little chaotic, but the chaos brings calmness to you. So when things aren't a  little chaotic, I start getting antsy. So for myself, I like having a lot of projects going on all at once. I feel at home in that environment.
Typically, we'll visit a client in the morning at their hotel. I spend an hour or two with the general manager of the hotel and review the projects we have in the works, those that are coming up and then I leave them to get back to our office, and then our team starts to work on those projects. One of my favorite days at work would be, a day when I am able to see a project launch successfully. I can actually go home and tell my wife "I actually know what I'm doing". Sometimes, we get impostor syndrome and don't believe that we know what we know. But I love seeing projects launched successfully and I've had the pleasure of having many of those this year.
What will be your primary focus areas this year?
My focus this year is working on concepts and development. I want to develop concepts from the ground up, and I see the opportunity to do that with several clients this year. I found a sweet spot doing that. Additionally,  helping create places where guests can create lifelong memories is what I enjoy doing.
Any major achievements over the past year that we haven't yet mentioned?
Some significant achievements over the past year that I haven't mentioned would probably be changes we made at the Confidante Hotel on Miami Beach and how it is the number one pool and beach in The Hyatt Portfolio.  The LIV golf tournament was a new startup golf tournament competing against the PGA and they wanted to create an experience that was fun and exciting around golf. I helped source brands and beverage sponsors and we created the dining experiences that the ticket holders would experience including a VIP lounge, bar, gourmet food buffets, and fun food trucks for about 10,000 guests a day that would come through.
Any other thoughts about the hospitality industry as we finally emerge from the global pandemic and move into a new year? Is there anything about where the industry is today that surprises you?
I wish that by now we'd be at a place where hotels and hospitality brands were investing more in their people and remembering that we're all humans here. As a hospitality company, you have to take care of your people because they're taking care of the people that make your business run. I would like to see more investment in training that improve all aspects of team members' lives.
What emerging technology solutions or trends are you seeing in the industry that you think will make a big splash in 2023?
I see tools that are making the lives of team members and guests easier, and being used more. One example is RealTime Reservation which is creating multiple tools on one platform, where guests can choose the kind of stay that they want to have by selecting amenities. As well as, activities and food, and anything they want along that guest journey in one app. The app is great because it is also helping the team because they're able to control and see all their departments in one portal. I think tools like this that allow teams and guests to navigate hospitality easily will be big winners. Another one that is very interesting to me is a company called Reeco. Reeco is a platform that will source all types of products that are out there, from major food providers and suppliers, and will make sure that you get what you want at the best prices. I think that kind of technology will help save money and also save time for hospitality.