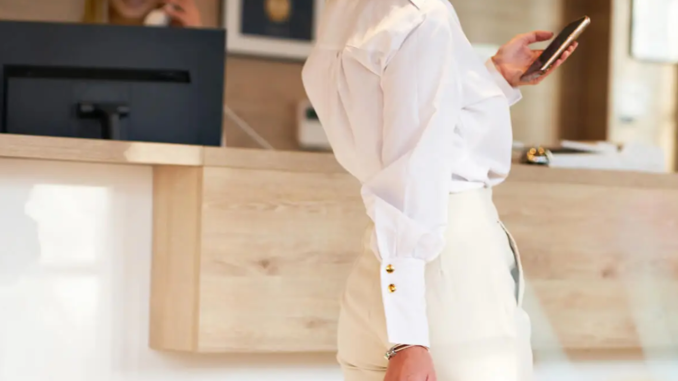 Starting the guest experience with contactless self-check-in prior to arrival is not exactly novel, but other parts of the journey don't always go as fast or as smoothly. Many hospitality organizations have their automated check-in/check-out process down to a science, but once customers are through the door, getting them onboarded for other guest services is not exactly "seamless".
Consider how many resources go toward verifying user I.D.s and payments for Wi-Fi access and other must-haves that now comprise the modern hotel experience. Many organizations are turning to biometrics as a safe, user-friendly identity verification solution that allows guests to skip lines by checking-in before arrival. Biometrics is also helping to create next-generation hotel experiences that extend well beyond check-in.
With a fool-proof verification process, biometrics links a user's I.D. and credit card or payment card info with individual biometrics data like a photo or fingerprint. Hotels can easily identify guests before they arrive and apply the same profile data at other points throughout their stay. Many hospitality providers and hotels are using biometrics technology to verify user identity and secure payment information for a variety of guest services: in-room tablet apps, premium on-screen entertainment services, high-speed internet service, and access to amenities like the pool and gym.
The streamlined ID process frees up staff so they can spend more time and resources on other activities, allowing them to fully commit to their role as hosts. Stellar user experiences are critical, and biometrics plays a vital role in treating customers personally while securing important personal data so guests can easily take advantage of all the offerings available.
For companies that already have a content management system or guest platform, it's easy to integrate secure optical character recognition in the form of biometrics facial recognition technology that matches a face with an ID to generate a QR code. The code can easily be presented at the point of check-in and throughout the stay.
Case in point: Hoteza, an interactive, guest-facing platform, is using biometrics to verify photo-based identification for mobile check-in. Over 500 hotels around the globe including Hilton, Radisson, Wyndham, Kempinski, IHG, and Accor look to Hoteza's cloud-based content management system for online check-in solutions, Internet Protocol Television (IPTV), mobile and in-room tablet apps, digital signage, and high-speed Internet access. With integrated facial recognition biometrics, Hoteza's system enables safe, secure, state-of-the-art contactless check-in and check-out, and everything in between.
With proprietary, fraud-proof, liveness detection technology that does not require user interaction, identity verification extends well beyond check-in to enable seamless and secure access to other services for entertainment, information, and communication.
Biometrics not only helps recognize users when they attempt to log in to the hospitality guest platform, but it also reduces operational costs by enabling self-service capabilities. This might include automating the capture of credit card information by scanning or reading only the relevant payment data, minimizing charge disputes by allowing guests to pay for items or charging them to their room with only their face, or enabling self-service automated scanning of driver's licenses, national IDs, and passports.
Hotels and resorts each offer a unique personalized experience when greeting customers as they walk in the door, but if there is one common thread in the industry it's that hospitality professionals constantly go the extra mile to create a superior experience. Biometrics is advancing that by blending familiarity and ease-of-use with modern, secure, and innovative technology.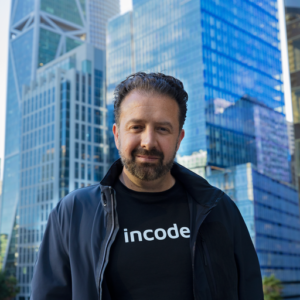 Ricardo Amper is the founder and CEO of Incode, a San Francisco based digital identity company he founded in 2015 with a vision to transform the ways humans experience their identity journeys. With Incode, the next-generation identity verification and authentication platform, Amper is realizing his vision of One Identity Everywhere to support an individual's right to control their digital identities and privacy data. Amber has 20+ years of experience founding and leading companies. In 2000, he founded La Burbuja Networks, a social network company. In 2003, he co- founded Amco Foods, a functional beverage startup that, as CEO, he grew into one of the top players in the market. Bimbo Group, a $12 billion Company acquired the company. He then served as the CEO & CTO of Amco Group, a chemical distribution company, which was ultimately acquired by the Brenntag Group. He has a BA in Business Administration from ITAM.
Are you an industry thought leader with a point of view on hotel technology that you would like to share with our readers? If so, we invite you to review our editorial guidelines and submit your article for publishing consideration.