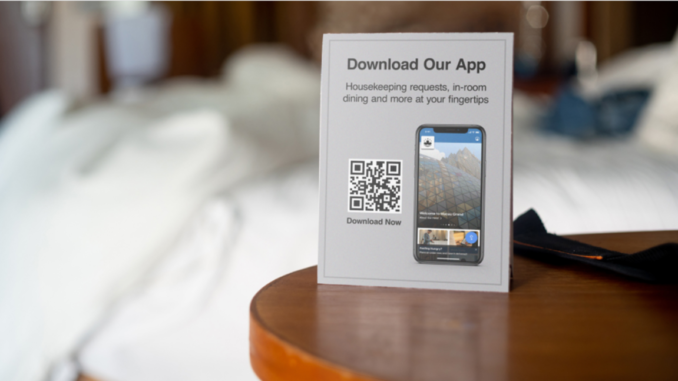 With the post-pandemic normalization in full swing, we are seeing a lot of trends take hold of the hotel industry. For brevity's sake, let's focus on the coverage of two for this article: the need for TRevPAR and the deployment of a slick guest-facing, branded hotel app.
The two of us are big fans of TRevPAR (total revenue per guest) because it is the saving grace to buoy gross revenues in the face of stagnant occupancy and deflationary pressures on rate growth (which, again, are happening for a variety of reasons beyond scope of this mere op-ed). Secondly, while it's easy to portend that consumers have reached 'app satiety' in 2023, they will be motivated to download your hotel app if it offers elevated convenience or helps to augment the onsite experience.
While there are deep intersections between the need for TRevPAR and the expectation to deliver a branded app, those of these are not possible without great underlying systems that have push all the data into the right place for your teams to find and use. This then raises a bunch of issues, namely:
Too many different systems (especially the legacy ones with spaghetti code) have created data bottlenecks, which means your onsite teams have to cross-reference several platforms
Hoteliers are already overworked and they have entered hospitality to be great hosts, not technologists, resulting in what we call 'zombie platforms' for those systems that are installed but rarely get checked or used on a daily basis
This 'human stack' challenge suggests that hotels should focus on developing their 'single source of truth' by evaluating tech vendors for their ability to deliver a versatile range of tools in what can be called a 'one-stop shop'
On this last note about one-stop shop platforms as it pertains to both cultivating TRevPAR and having a hotel app that directly interfaces with a bunch of different operations, we had some experience deploying the GEMS (Guest Experience Management System) and core ticketing functionality provided by INTELITY and sought them out for an analysis of what's coming for hotel tech.
Why a Single Source of Truth Is a Must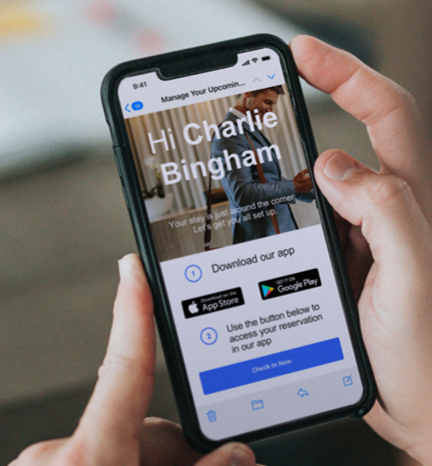 What impressed us most about the GEMS was its ability to copy, clean and merge guest data from the PMS, POS, any other F&B systems, spa booking software, operations platform, and the hotel guest app. Once you have that, the possibilities for guest segmentation and TRevPAR-based marketing are only as good as the ideas, questions, and inferences your managers have.
For the property where we deployed the platform, we were also working with the F&B director to cultivate an exquisite wine program. Oenophiles as the two of us are, we saw an opportunity to build TRevPAR by identifying then targeting past guests whose data revealed them as probably being fellow wine enthusiasts. This alone required some analytics around past package purchases, onsite restaurant purchases (total wine spend, specific bottles bought, and so on) and any wine-related arrival amenities that were successfully upsold.
The strategy from there was to refine a list of customers, then target them with an exclusive and high value-add, wine-focused package that brought together past F&B purchases, in-room services and a bespoke experience. Moreover, we also applied this data query to our automated upselling, knowing that sometimes guests simply weren't ready to consider additional purchases at the time of reserving a room. It seems simple, but before this transition, the creation and targeting for something like this would all have to be done using offline exported sheets in Excel.
One-Stop Shops for Labor Savings
Thinking about how a one-stop shop can help build topline revenues is still less than half the battle in a labor-tight market, especially when you're having problems fulfilling service orders. Here's what we found in INTELITY — both from its back-of-house platform and from its guest-facing app — so that you can use this as a guide for your own endeavors:
The hotel app that teams like to use. From the point of view of the onsite content managers, it's all about having the ability to automate service requests as well as execute no-code updates on the fly within the CMS. Further, having the app directly connected into the GEMS with data ported from the operations platform allowed both the front office manager and executive housekeeper to anticipate high-volume periods for less overtime and faster service overall.
The hotel app that guests prefer to use. By far the most popular use for the app was for F&B, and yet much of this was a straight displacement of orders previously put through the phone system. While on paper it could be seen as a net-zero, this passthrough nevertheless meant that the front desk team wasn't constantly interrupted by all these in-house guest calls, whether it was for F&B or other complimentary services. Secondly, we found that cart size was larger for app orders than for phone orders, suggesting that guests will spend more with a hotel when they can browse online without feeling rushed by having a live person on the other end.
Reframing the mobile check-in experience. If you look at many of the current online registration and mobile check-in procedures, it can be quite a cumbersome flow from the guest's perspective. Instead, identification verification can now be completed within the app well in advance of a guest's stay, then geolocation proximity algorithms can detect on the day of arrival that the guest is now onsite (or is approaching the hotel) and automatically drop the mobile key into the hotel app, as well as ping the appropriate teams for any welcome amenity requirements. This requires a complex series of connections between the app, security platform, operations platform, door locks and the PMS, but it can now be done, all to improve the guest check-in experience and boost labor efficiencies.
Pitching in for tech stack gaps. Opting for a handful of robust platforms oftentimes means that certain departments doggedly request standalone solutions to meet all of their specific needs. Part of our job was thus to deftly handle the change management insofar as convincing siloed teams of the merits of system consolidation with all the productivity gains that would be achieved — for instance, by temporarily filling the role of a service and work order system. What we've often found on tech consultations is that the search for a single-use system that can meet the department's every single requirement can take upwards of a full year, all the while the team suffers in lost productivity. The cost of capital is now too great for this type of waiting game, and it's better to have a versatile, centralized platform that pitches in wherever needed.
Even in this period of normalization, there are still so many question marks about the future of hospitality. But there will always be question marks, so bank on the decades-long trend of deeper and deeper automation. To do this effectively, you need to have all the data in the same place in order for teams to use it effectively. With that in mind, your hotel's tech development roadmap must be thinking in order of these single sources of truth and how to achieve this with a limit number of suppliers.
Together, Adam and Larry Mogelonsky represent one of the world's most published writing teams in hospitality, with over a decade's worth of material online. As the partners of Hotel Mogel Consulting Limited, a Toronto-based consulting practice, Larry focuses on asset management, sales and operations while Adam specializes in hotel technology and marketing. Their experience encompasses properties around the world, both branded and independent, and ranging from luxury and boutique to select-service. Their work includes seven books: "In Vino Veritas: A Guide for Hoteliers and Restaurateurs to Sell More Wine" (2022), "More Hotel Mogel" (2020), "The Hotel Mogel" (2018), "The Llama is Inn" (2017), "Hotel Llama" (2015), "Llamas Rule" (2013) and "Are You an Ostrich or a Llama?" (2012). You can reach Larry at [email protected] or Adam at [email protected] to discuss hotel business challenges or to book speaking engagements.
Are you an industry thought leader with a point of view on hotel technology that you would like to share with our readers? If so, we invite you to review our editorial guidelines and submit your article for publishing consideration.