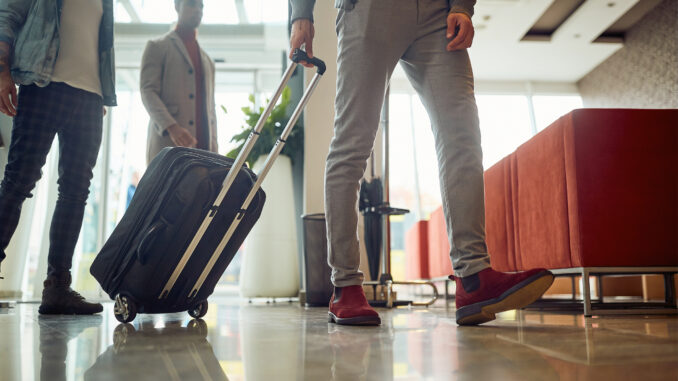 A hotel's future can no longer be sufficiently bucketed into only leisure, corporate and groups. Hoteliers know this, but the obstacle nowadays is too much information. There are legacy systems that are difficult (and expensive) to integrate and lots of disjointed guest profiles – also known as data silos. Nevertheless, the need for system consolidation and unified guest profiles, particularly at the enterprise level, becomes all the more critical with the renewed drive for customer segmentation.
Emerging segments abound. Bleisure is classically inscribed for business-primary guests who then extend their stay to see the area or experience a property's amenities. Similar but different, workcations came to the limelight during the pandemic to describe those knowledge workers who can get their projects done remotely, oftentimes eschewing the home desk for a change of scenery at a nearby hotel. Then there are the straight-up digital nomads who have no office shackles and, as the name implies, prefer a more itinerant lifestyle.
These trends are reaching the mainstay at the exact moment that hotels need more guests. While there are lots of stats showing that travel numbers for 2023 will defy the economic gravity of a recession, the reactionary throttling of household discretionary spending – namely vacations – tends to only reveal itself as a lagging indicator. Meanwhile, midweek occupancies aren't looking so hot as companies are loathed to give up the huge cost savings from the videoconferencing boom by returning to the days of overly generous corporate travel budgets.
Regardless, the overarching trend for the rest of the decade is that travel experiences are more widely valued across all demographics in the post-pandemic world, but guest behaviors and guest demands have both undergone radical shifts. Brand loyalty is eroding and top-of-funnel marketing is more expensive, meaning more attention must be given to specific psychographic targeting in order to tap into market niches. Further, with operational costs going up, hotels must drive more revenue per guest (TRevPAR) through packaging, upselling and cross-selling of amenities.
Put another way, segmentation in this manner is to know your customer (KYC) more deeply in aggregate so that any hotel can optimize performance without cost overruns. Segmentation lets a brand identify the most fruitful sales channels, the highest TRevPAR guest types, opportunities to anticipate service requests and agile, cost-effective marketing tactics.
Here are some examples of how tech-driven segmentation can you optimize revenues:
If you use the OTAs, do you devote the advertising budget to Expedia or Booking when the former produces more bookings but, in analyzing your internal systems, the latter has a longer LOS and more significant F&B spend at the restaurant?
How about a peak summer weekend at a seasonal property that has sold out in the past with high-TRevPAR leisure couples, and this year the sales manager has brought forward a wedding RFP where the group occupancy is guaranteed but the actual per-guest spend may be lower.
Suppose you want to develop a wine lover package that's exclusive to past guests who have been identified as such via past package purchases, welcome amenity purchases or restaurant spend history, yet how would you do this nimbly if your POS data isn't currently cleaned and merged with guest profile data from the PMS, CRS, or GEMS?
To get accurate predictions for these sorts of differential segment-versus-segment situations, the data integrations into one central storehouse become an ever-critical and ongoing task to complete these calculations in a timely and labour-light manner.
Bleisure is an even tougher nut to crack because you are trying to change the standard business traveler behavior of arriving, focusing on the work then departing as quickly as possible. Conquering this obstacle requires contextual data – that is, the how and when behind your conversion funnel.
For instance, a business guest makes a reservation two months prior to the date of arrival but only opens your room upgrade offer message that's sent seven days out. Or maybe your automated prearrival email-based upselling isn't working, but SMS offers sent out three days prior are converting.
Testing for then getting differential context like this requires a lot of well-oiled techs to do without overloading your reservations or revenue teams. But the benefits are long-lasting. If you can start by figuring out the bleisure segment and what compels these guests to buy, then you can apply the same methods and systems to solving any other segment.
Above all, we stress that the future of hotel operations will progressively be influenced by the hunt for greater and greater TRevPAR and more granular KYC in order to micro-target specific audiences. Bleisure is a great place to start for this grand goal because it will help drive midweek and off-peak revenues, both places where most hotels could use a little boost.
Together, Adam and Larry Mogelonsky represent one of the world's most published writing teams in hospitality, with over a decade's worth of material online. As the partners of Hotel Mogel Consulting Limited, a Toronto-based consulting practice, Larry focuses on asset management, sales and operations while Adam specializes in hotel technology and marketing. Their experience encompasses properties around the world, both branded and independent, and ranging from luxury and boutique to select-service. Their work includes seven books: "In Vino Veritas: A Guide for Hoteliers and Restaurateurs to Sell More Wine" (2022), "More Hotel Mogel" (2020), "The Hotel Mogel" (2018), "The Llama is Inn" (2017), "Hotel Llama" (2015), "Llamas Rule" (2013) and "Are You an Ostrich or a Llama?" (2012). You can reach Larry at [email protected] or Adam at [email protected] to discuss hotel business challenges or to book speaking engagements.
Are you an industry thought leader with a point of view on hotel technology that you would like to share with our readers? If so, we invite you to review our editorial guidelines and submit your article for publishing consideration.