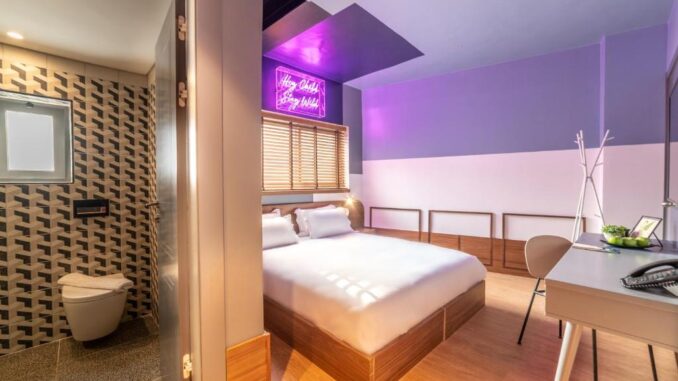 Mews, the innovative hospitality cloud, has been chosen by Stay Hospitality, the American short-term vacation rental and hotel management group,  to automate and enhance their growing hotel operations.
As a hotel and short-term vacation rental management team, Stay Hospitality handles all aspects of the guest experience for visitors traveling to South Florida.
"We love how Mews enables our guests to check in online, ahead of their arrival, saving us a lot of time and labor. Their incredible tech stack supports our vision of modern hospitality, which starts with easy booking and a seamless check-in experience," said Ralph Davies, Chief Financial Officer at Stay Hospitality. "We're also excited to explore increasing hotel revenue through add-on and upsell opportunities."
Stay Hospitality, backed by the Assouline and Anheuser-Busch families, manages the Red Hotel South Beach and Royal Beach Hotel, which are currently in the deployment process, with 110 and 156 rooms, respectively. As a cloud-native PMS, Mews has an efficient implementation program to get hotels and their teams up and running as quickly and smoothly as possible. This will also ensure a seamless transition as both hotels go through re-branding and launch in 2024 after renovation.
"We're delighted to keep growing our presence in the US with a partner as ambitious as Stay Hospitality," said Matt Welle, Mews CEO. "They're already achieving so much, and I'm excited to watch them drive even better performance and guest experiences through Mews, especially in their larger properties as they continue to expand their footprint in Florida and beyond."
Stay Hospitality will use Mews Payments to transform clunky transactional processes into invisible, frictionless experiences. More sophisticated operations will benefit both guests and the team, as seamless, single-click payments replace the stress of dealing with unreliable programs and the outdated multi-step check-in.
"We're especially looking forward to Mews Payments, as it will automate all transactions and rid our staff of manual tasks. Gone are the days of printing receipts and end-of-day reconciliation," continued Ralph Davies. "Our guests can look forward to real-time transparency and the convenience of alternative payment methods."
Does your company have news it would like to share with our readers? If so, we invite you to review our editorial guidelines and submit your press release for publishing consideration.