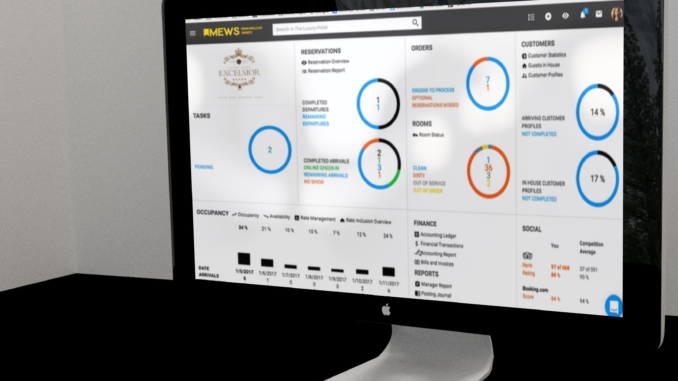 Amsterdam-based Mews, a fast-growing hotel property management solution provider that offers hoteliers a suite of software infrastructure to support an open network of applications, has acquired Winner Hotel Software, also based in Belgium, it was reported this week.
The Winner PMS system is reportedly used in more than 300 hotels in Europe. Winner offers modules for managing reservations, channel manager, cash register (EPOS), conference & banquets, stock control and many interfaces with other systems. The solution's analytic tools are designed to provide hotels with real-time insight about the hotel's occupancy, sales, market analysis, trends, and online sales.
The deal means customers of Winner, a founder-owned and custom-built platform, will gain access to Mew's cloud-based PMS functionality. Financial Terms of the deal were not disclosed.
It would appear that Mews has ample funds for such acquisitions. In August, the company raised $33 million in funding led by Battery Ventures, bringing the total amount the company has raised to over $40 million. The new funding round will reportedly support the company's U.S. expansion, including the opening of its New York City office.
Mews, which now has offices in 10 countries worldwide, was launched in 2012 in the Czech Republic with the aim of modernizing the customer experience for hotel guests. Over the past 7 years, the company has grown to over 250 employees and its client base now reaches over 1,000 properties with a combined 130,000 beds across 47 countries. Its digital features include a fully integrated payment solution, the first online check-in and check-out suite, and the industry's first truly open API and a marketplace with more than 300 integrations to date. Clients include brands like Accor, Generator, Collective, the LifeHouse Group, APX, Tsogo Sun, Wombat's, Clink, and Machefert.