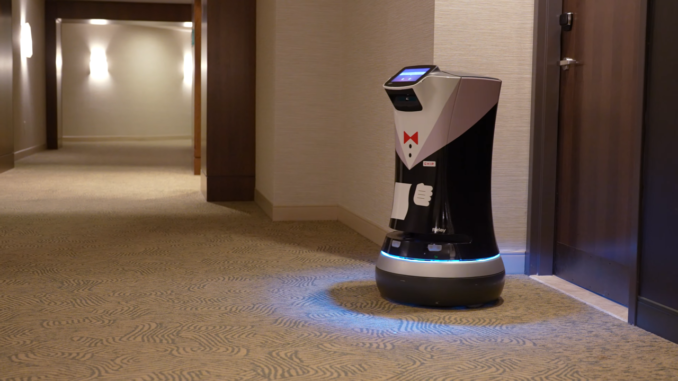 The hospitality industry is one of many who has taken notice and advantage of the remarkable advancements of technology in recent years. Innovative solutions in the fields of artificial intelligence (AI) and robotics are quickly transforming how hotels evaluate their day-to-day operations. Those audits will ultimately open the door for enhanced guest experiences, boosted operations and sales, increased security measures, and expanded customization capabilities.
According to Forbes, more than 60 percent of business owners think AI – an industry with a market size expected to reach $407 billion by 2027 – will improve customer relationships. For the decision makers who select hotels' technology solutions and services, it's crucial to understand the opportunities that come with AI and robotics. These tools can be effectively leveraged to stay competitive in the hospitality landscape, holding great potential to positively impact the success and future of a property.
Enhancing the guest experience
With the integration of AI and robotics, hotels can provide seamless experiences that exceed guest expectations. AI-powered virtual assistants enable around-the-clock customer service, handling tasks like answering routine inquiries and booking reservations. These intelligent systems not only enhance guest satisfaction, but they also reduce the burden and time-constraint on staff, allowing them to focus on more complex guest needs.
Take robotic concierges for instance. These additions to a hotel's management system are becoming more and more common in hotels across the country, offering services such as delivering amenities, providing room service, and even guiding guests around the property. These robots both impress guests and streamline operations. Additionally, facial recognition technology integrated with AI systems can enable personalized check-ins, while reducing waiting times and even eliminating the need for traditional key cards.
When it comes down to it, it's all about the guest. With technology evolving the way it is, hoteliers and decision makers can help people become more efficient and happier by providing a better experience through the utilization of property technology. From automated check-in and keyless room entry to personalized amenities and services, technology is being used to create a seamless and unforgettable guest journey.
Boosting hotel operations and sales
Technology plays a big role in maintaining efficient hotel operations and providing avenues for changes that will optimize various processes. While it may be difficult at first to win someone over with a new product who leans toward the tried-and-true option, change is good! An example of a tool that has grown in popularity is an AI-powered revenue management system. This is created to analyze data, predict demand patterns, and, in turn, accurately guide a hotel's pricing strategy to maximize revenue. This type of automation helps hotels' avoid human error in manual calculations, guiding hotels to make data-driven decisions that optimize room rates based on occupancy and other factors.
Robotics can also eliminate other repetitive and time-consuming tasks, such as data entry and report generation. By automating these processes, hotel staff can focus on higher-value activities, such as guest engagement. Additionally, AI-powered systems can monitor property-related variables, including energy consumption, lighting and temperature settings, and resource allocation – all of which can maximize long-term cost savings.
Without technology, a hotel is going to struggle. Now living in a mobile-first world, every guest that comes through the door, even children, has multiple devices that they carry. They might have tablets, toys or watches, in addition to cell phones, and having a reliable wireless connection that connects them with the rest of the world within every square foot of the building is very important. Viewing ROI from that standpoint, it's important to pick the right provider – one that will be there when things break, because they will. The best technology partner will be able to solve problems quickly and provide a solution that just works.
Increasing safety and security measures
The days of just having a call center are gone. Yet, safety and security are of the utmost importance in the hotel industry. Guests and team members alike expect top-tier protection for the duration of their stay or shift. Hotels have to look at how they can leverage augmented reality, autonomous learning and machine learning in the service realm. New technology offers advanced solutions in this area, like video analytic tools that can monitor footage in real time, detect suspicious activity and alert security personnel promptly. Facial recognition can also be used here to enhance security measures by identifying potential threats.
Robots equipped with sensors and AI algorithms can patrol hotel premises to identify other hazards and ensure a safe environment for all individuals on the property. Such detections can include smoke, fire and even unusual sounds, providing warning alerts as needed. Data analysis can then determine patterns related to fraudulent activity so that hotels can proactively address potential security breaches.
Those security breaches don't just apply to issues on the ground, but also the security of guest information. Connectivity is a big factor in keeping information safe, and using the right tools means predicting when issues may arise, before they do. Reauthentication of networks, for example, can provide a level of ease amongst guests, as they are not having to enter in their information time and time again. Making the investment into these technology solutions is a must, both from a safety standpoint and for everyone's peace of mind.
Expanding customization capabilities
Automation shows off most from the guest point-of-view when it comes to customization. Through the collection of various types of data, personalized experiences can be created. From booking history to past feedback, hotels can tailor their offerings to match individual tastes and preferences. This level of customization fosters guest loyalty and appreciation, drives positive reviews and reputation, and increases the likelihood of repeat visits. Many personalized touches can then be viewed by individual guests on TV displays in their rooms, where hotel staff can also communicate with them directly and incorporate features like self check-out.
Social media and online review platforms may be monitored by AI algorithms to gauge guest sentiment and emerging trends. This valuable knowledge helps hotel team members and decision makers identify likes, dislikes, opportunities, and challenges. It also encourages data-driven decisions for future practices, showcasing how hotels can adapt their services to meet evolving guest expectations and proactively address any negative feedback.
From a guest standpoint, it's simple. Technology has to be an additive to their experience at the property, and even the area in which they're visiting. It can't be technology for technology's sake. Creating that customized experience might include personalized recommendations for local activities and restaurants, preferred room temperature and lighting settings, or in-room entertainment options based on guest preferences. Ultimately, the investment has to be intentional with the guest experience in mind, and the technology has to work, be intuitive, feel effortless, and provide that wow-factor.
While AI and robotics can be intimidating and sometimes difficult to grasp at first, hotels should always stay on alert for new technologies and services that can boost the satisfaction of guests and team members. According to a study by Global Market Estimates, AI is anticipated to grow with a CAGR value of roughly 10 percent in the hospitality market from 2021 to 2026. By leveraging the data and information that comes with these automated tools, hotels can compete with the best.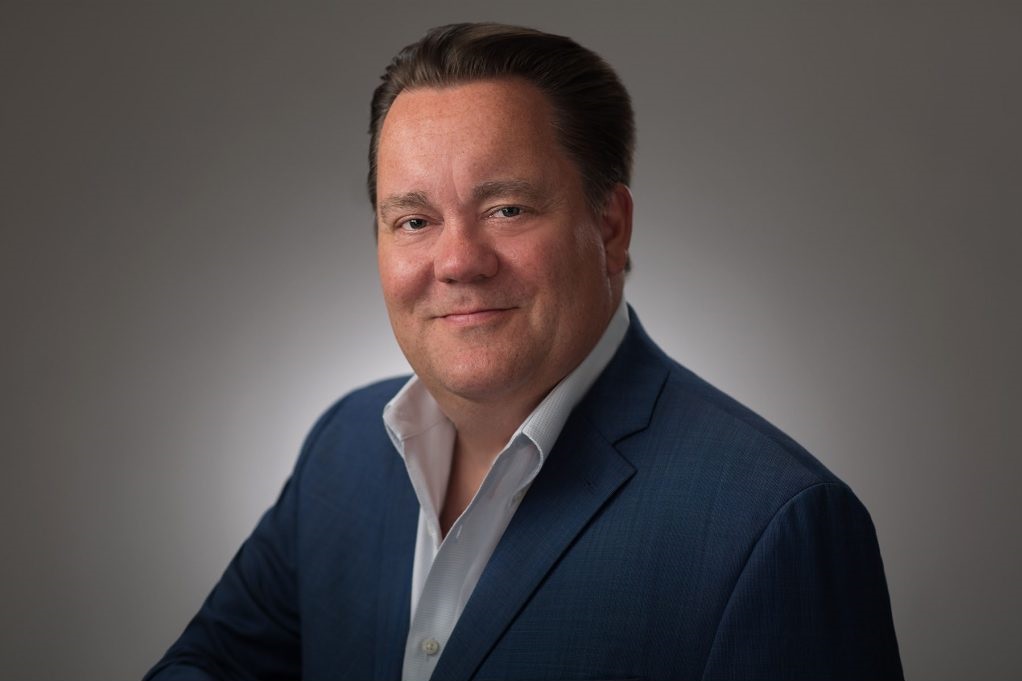 Robert Grosz is the President and COO of WorldVue (formerly known as World Cinema), a trusted provider of video, advanced connectivity and professional services to hotel properties and other hospitality enterprises across the U.S., Canada, Mexico and the US Virgin Islands. Previously, he has worked at Boingo Wireless and DISH Network. Robert began his career at Equity Residential in Chicago, IL and led their Strategic Business Development unit where he was responsible for assuring that technology providers helped create the best possible living experience while yielding non-rent sources of income. He has held senior executive leadership positions at three different public companies and two successful technology start-ups.
Are you an industry thought leader with a point of view on hotel technology that you would like to share with our readers? If so, we invite you to review our editorial guidelines and submit your article for publishing consideration.