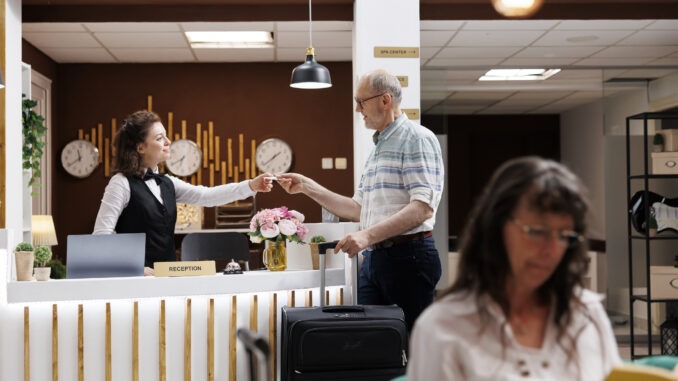 As summer holidays wrapped up in the last week of August, and holidaymakers across the UK and Europe wearily prepared to say goodbye to sunshine and make their way back home, several UK airports and airlines were suddenly hit by delays and cancellations after a technical issue hit UK air traffic control systems.   
For many holidaymakers, being stranded last minute is an absolute nightmare. Already checked out of their accommodation and ready to get back home, travelers found themselves unexpectedly stuck at the airport with no place to stay. Local hotels quickly filled up with frantic last-minute bookings from stranded passengers and waitlists grew as the influx of travelers sought any available room, even for just the night.   
'Expect the unexpected' is probably a phrase best suited for the hotel and hospitality industry and these last-minute disruptions are unpredictable and can be chaotic for both staff and guests. If there is one thing to take from last-minute disasters like this, it's that hotels need to be agile and adapt quickly when facing crises like mass travel disruptions – but how?  
Prevention is better than a cure  
Picture this. It's 9 pm on a Sunday. The front desk is finally quiet, and the evening is slowing down. The last wave of check-ins/outs was a few hours ago, and just a small trickle of guests linger in the lobby.    
Suddenly, the phones start to ring at the desk. The hotel booking system starts to ping with new requests for rooms and people start flooding in through the doors fervently asking if you have any available rooms for tonight. After a quick peruse of the news, you realise that the local airport has cancelled all foreseeable flights.  
This is a nightmare situation for hotel managers and a scenario that unfortunately they can't predict. But having an effective system in place to manage your bookings and give you full visibility is the best way to safeguard you against chaos.   
In crises like these, a property management system (PMS) is not just a helpful tool for daily operations but a strategic asset that can make the difference between a hotel struggling to accommodate stranded travelers and one that efficiently and profitably rises to the occasion. 
A PMS is a lifesaver in a crisis
Extreme weather, air traffic control failures, incidents on the runways and security issues: these are all issues that can leave many without a bed for the night. Without an accurate and accessible system to manage room availability, hotel managers risk overbooking or turning away potential guests, even if they do have spare space. We may not have a crystal ball to see into the future, but having real-time inventory management will be essential to managing last-minute bookings. Hotels can then be prepped for whenever these incidents inevitably happen.   
A PMS that's equipped with a single-pane interface allows hoteliers to efficiently manage room availability not just within a single property but also across various room types or even nearby properties with available rooms. Hoteliers can quickly assess available inventory across their entire network and make informed decisions to accommodate displaced travellers, and this level of flexibility and visibility helps prevent overbooking and ensures that no potential guests are turned away. 
It also gives a layer of confidence to staff, giving them clarity on what rooms are available. Last-minute guest surges can easily overwhelm staff, especially if it is outside of peak times and staff aren't timetabled for a busy shift. This inevitably leads to stressed communication, mistakes, and general chaos. With an automated system, staff can avoid that panic when an influx of guests suddenly arrives, regaining control of the situation, and providing real-time updates on room availability and rates.  
With all this information readily accessible to the front desk staff, through an easy-to-use touchpoint, this can help simplify a stressful situation. allowing them to provide accurate and up-to-date information easily and quickly. This prevents issues such as double-bookings and helps with communication between the staff so you know who is going where. This streamlined process also means that guests remain unaware of any behind-the-scenes logistics, ensuring a smooth and uninterrupted experience for them. 
Stay above and beyond 
In stressful situations like these, it is easy for the quality of service to slip and the ability to communicate with potential guests quickly is vital.   
As rooms become available due to check-outs or last-minute cancellations, the PMS can automatically send notifications via email or SMS to travellers on the hotel's waiting list. These are guests who previously inquired about availability and who can then be placed quickly and efficiently. Freeing up this time for staff allows them to meet those vitally important guest touchpoints and ease their stress.  
The automated notifications free up staff time so they can focus on delivering exceptional in-person service and interacting positively with current guests. During high demand, every room filled, and every guest interaction matters, so leveraging technology to streamline communications and fill rooms faster is vital for maximising revenue while maintaining quality service standards. The PMS integrations help you capitalize on last-minute opportunities to impress even when your team is stretched thin across a full house. Staying on top of availability allows you to work your waiting list and place guests efficiently without compromising the high standard of care that builds loyalty.  
When life gives you lemons… 
Finally, even in disaster, there is potential for opportunity. When a last-minute event like this happens, you'll likely get a flood of new guests who have never visited your hotel and it can provide you with a great opportunity to make a mark on a new market. By leveraging a PMS to streamline operations, communicate effectively, and provide exceptional service, you not only ensure guest satisfaction during a crisis but also lay the foundation for lasting guest loyalty.   
An event like this could potentially blight the end of their holiday and poor and messy service could be the nail in the coffin for a guest. If you're still able to exceed expectations, then these new guests could likely not just leave glowing reviews, but you could be on their radar for future stays. This could be the making of reviews such as: "Being stranded was awful but we managed to find an amazing hotel last minute. They sorted us a room quickly and the service was impeccable! Next time we're in the area we'll definitely be staying there." 
In the face of unforeseen crises, preparation, adaptability and exceptional service are your best allies. A PMS can act as a solid safety net that will help you juggle anything that comes your way.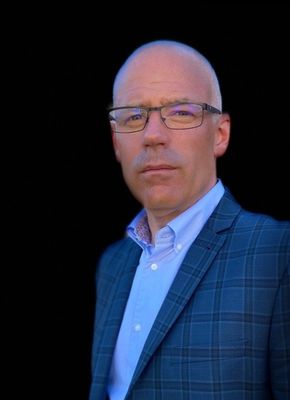 Matthew Prosser is Regional Manager at Agilysys, a leader in hospitality software for more than 40 years, delivering innovative guest-centric technology solutions for gaming, hotels, resorts and cruise, corporate foodservice management, restaurants, universities, stadia and healthcare. He previously held senior positions at Verteda, including Business Development Director and Sales Director, and was most recently Managing Director for MSL Solutions' new UK subsidiary following MSL Solutions' acquisition of Verteda. His hospitality career began over 25 years ago in the Far East and includes senior management roles with 5-star hotels as well as at solution vendor MICROS.
Are you an industry thought leader with a point of view on hotel technology that you would like to share with our readers? If so, we invite you to review our editorial guidelines and submit your article for publishing consideration.