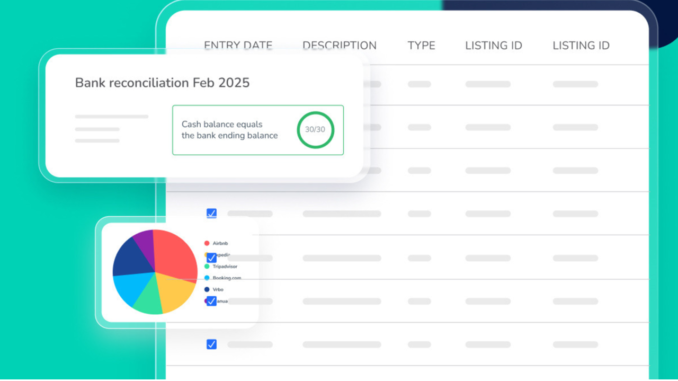 Guesty, the leading hospitality operations platform, has expanded its accounting solution – Guesty Accounting – which now enables hospitality businesses to comply with North Carolina Trust Accounting (NCTA) regulations. With this announcement and a slew of innovative product transformations, Guesty is redefining financial management for property managers and setting a new industry standard for hospitality accounting solutions.
By facilitating strict compliance with North Carolina Trust Accounting regulations, Guesty gives customers the confidence they need in their operations to ensure they are meeting the highest legal standards. Additionally, Guesty Accounting fosters stronger, more transparent relationships with property owners.
"With our recent product innovations in accounting, Guesty has truly achieved an industry gold standard. Guesty's customers can rely on our platform to effortlessly navigate the complexities of financial management, ensuring peace of mind and enabling them to focus on optimizing their rental operations and fostering owner trust,"  says Nadav Ravid, Guesty's Director of Product Management.
In addition to enabling NCTA compliance, Guesty Accounting has been redesigned with an intuitive interface that simplifies complex accounting tasks and automates processes in order to reduce the potential for human error. The result is pristine financial records, and time and resources saved. Another stand-apart innovation in the expanded product is that it enables end-to-end cash management control, offering comprehensive oversight of cash flow, from initial guest payment to final owner payout. Enhanced financial security measures, including locking accounting periods and systematic fund disbursement, ensure accuracy and integrity in financial reporting.
"Guesty is committed to continuous innovation, ensuring that users have access to the fastest rate of feature releases in the industry so they can compete in a tough market and stay ahead of the curve," says Amiad Soto, Guesty's CEO and co-founder. "At Guesty, we invest every resource we have back into developing advanced technology and the result is solutions, like Accounting, that ensure businesses of every inventory type and every size stay relevant and are able to adapt in the fast-paced hospitality sector."
Guesty Accounting's dynamic scalability supports businesses of all sizes, adapting to varying financial needs and evolving alongside company growth. Personalized reporting capabilities allow businesses to reflect their unique financial journeys and strategies, providing insights aligned with specific goals and practices.
"Guesty Accounting is not only a game-changer for vacation rental and property managers, but also a glimpse into the future of financial management in the hospitality industry," adds Amiad Soto. "The platform's commitment to compliance, automation, user empowerment, and continuous innovation positions Guesty as the indispensable solution for the next generation of hospitality financial management."
Does your company have news it would like to share with our readers? If so, we invite you to review our editorial guidelines and submit your press release for publishing consideration.