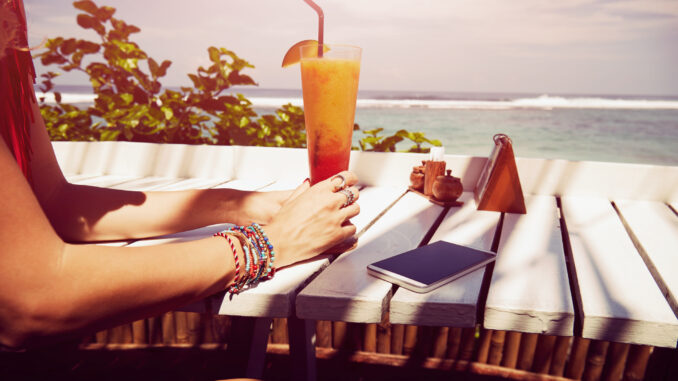 Imagine this: your guests are lounging in poolside cabanas, the sun warming their skin, and the gentle sound of waves providing the soundtrack to their day. They're at your luxury hotel, where every detail has been thoughtfully curated to ensure their comfort. And now, with a few taps on their mobile devices, they can order their favorite cocktail or a delicious meal without leaving their haven of relaxation.
At GoTab, we're revolutionizing the way hotels generate ancillary revenue by empowering them to tap into previously untapped areas and turn them into revenue-generating centers. Whether it's poolside cabanas, rooftop lounges, or even remote beachfront spots, an innovative mobile ordering POS and delivery system enables your guests to access digital menus, place orders, and have their selections delivered right to their location. This seamless experience adds a layer of luxury and convenience to their stay, allowing them to savor every moment of their getaway.
We believe that solutions should extend beyond mobile ordering and delivery. That's why we offer a comprehensive hotel restaurant Restaurant POS platform and Kitchen Display System that includes a two-way text communication feature, fostering direct interaction between your guests and your staff. Have a special request? Need some assistance? Want to provide feedback? They can do all of this without leaving their chosen spot. Our real-time communication enhances guest satisfaction as their needs are addressed promptly and efficiently, allowing your staff to focus on delivering high-end hospitality.
Putting Your Guests in Control
One of the highlights of our mobile ordering system is EasyTab. It seamlessly integrates into both hybrid and mobile service models, giving your guests the flexibility to enjoy their dining experience their way. With EasyTab, they can continue ordering on server-initiated tabs, share tabs with guests in their party, and split tabs on their own terms. No more fussing over separate bills or worrying about getting paid back. Whether they want to split the bill item by item, per person, or by dollar amount, guests are in control. This feature also benefits your servers who can initiate tabs at a poolside bar, send them via text, and allow guests to order from anywhere within designated zones on your property.
Feedback in Real-Time
We believe in giving your guests a voice throughout their stay. With Mobile Order & Pay, they can provide feedback at every interaction, ensuring their experience aligns with their expectations. If they've had a fantastic time, our 5-star ratings system prompts them to share their positive feedback for your own first party data. And if there are any hiccups along the way, their feedback is quickly routed internally for real-time resolution, so they can enjoy a seamless experience from start to finish.
Seamless PMS Integrations
We understand that hotels have unique needs. That's why we've developed full integrations with leading hotel management systems like Stayntouch, Opera, Opera Cloud, MEWS, Infor, and reservation systems like Open Table. This integration ensures a seamless flow of data between your hotel's systems and GoTab, allowing your guests to conveniently charge their dining expenses to their room and providing a unified experience across the entire property. It's all about making their stay as effortless and enjoyable as possible.
In the world of hospitality, it's the little details that make all the difference. With a next-generation mobile ordering solutions and POS platform, your hotel can offer guests a seamless, personalized experience. So go ahead, let your guests savor that poolside cocktail, indulge in that beachfront meal, and let us take care of the rest. Their convenience, satisfaction, and enjoyment should be top priorities for any hotel.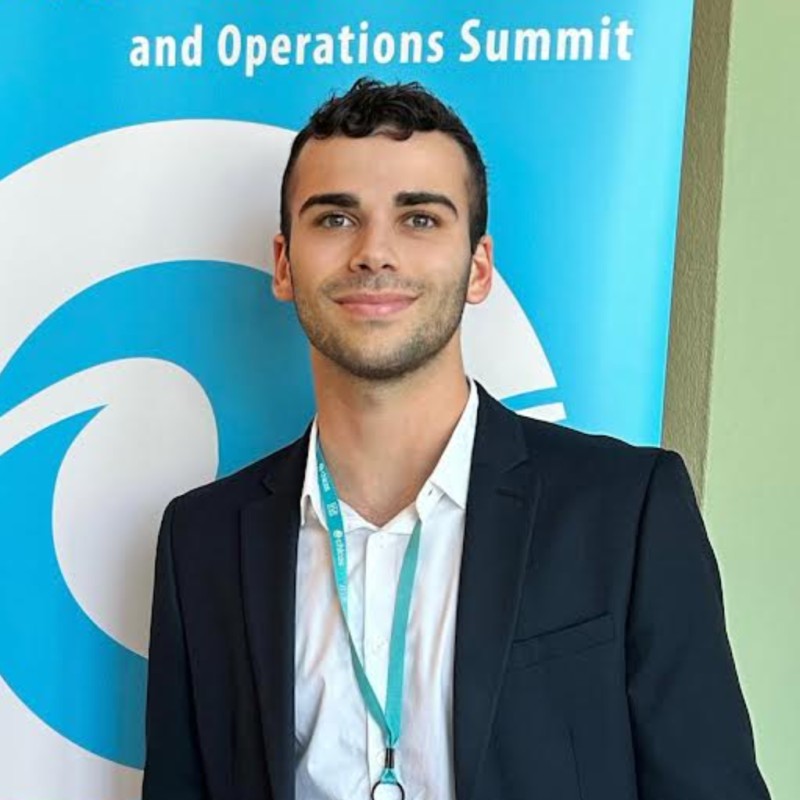 Lucas Topper is a Digital Marketing Specialist at GoTab, a Hospitality Commerce Platform that delivers innovative POS and ordering technology to restaurants, breweries, food halls, hotels, resorts, and other venues. Lucas is a recent graduate in marketing innovation from the Master of Hospitality Management (MMH) program at Boston University. Prior to that, he worked as a Maitre D' at a Wine Spectator Award-winning establishment during his college years and completed various marketing internships at top QSR brands and international startups while enrolled in graduate school.
Are you an industry thought leader with a point of view on hotel technology that you would like to share with our readers? If so, we invite you to review our editorial guidelines and submit your article for publishing consideration.