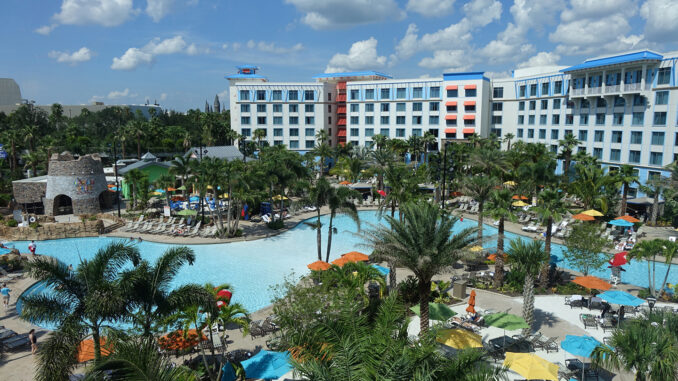 Universal Orlando Resort has begun testing a new facial recognition technology, dubbed "Photo Validation," as a potential replacement for the current thumbprint scan used at park entrances. The technology is designed to streamline park operations and enhance the guest experience by providing a seamless, contactless entry process. The software quickly and accurately identifies guests as they enter the park, eliminating the need for physical tickets or passes.
The facial recognition software works by capturing the facial images of guests as they approach designated entry points. The images are then matched against a database of pre-registered guests, verifying their identity within seconds. This process is designed to minimize wait times and provide a high level of security for all visitors.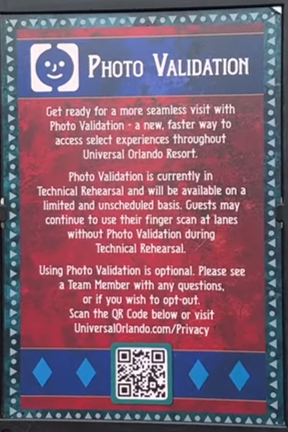 Despite the potential benefits, the introduction of facial recognition technology at Universal Orlando Resort has sparked controversy among fans. Some are concerned about the ethical implications of such technology, particularly in relation to personal privacy. These concerns are not unfounded, as Walt Disney World Resort previously trialed facial recognition scanners in 2021, only to remove them following negative feedback from theme park ticket holders.
In addition to Universal Orlando Resort, the new facial recognition technology is also set to be implemented at Epic Universe, Universal's new theme park scheduled to open in Orlando, Florida in mid-2025. The technology will be used to moderate or customize guest experiences based on paired biometric ID credentials. Data collected by the system will be erased when the guest leaves the park.
Universal has patented a system for capturing a guest's photo on entry and using face scanners across the park. Diagrams included in the patent show potential activations and operational flow charts for attaching face images that are registered in databases to specific areas in the park.
The new park, which is being touted as the company's most technologically advanced, will feature four themed lands centered around a landscaped hub. Advanced robotics and drone tech will be used to showcase what Mark Woodbury, CEO of Universal Epic Destinations & Experiences, describes as "powerful, trip-driving intellectual property."
Rumors suggest that the central hub area may be free, with only the themed lands requiring ticketed entry. Facial recognition scanners could potentially be used to manage access to these areas. Diagrams in a recent permit filing also suggest the placement of overhead sensors in the park, which could also be used for access control.
While the use of facial recognition technology in theme parks could potentially streamline operations and enhance guest experiences, it also raises important questions about personal privacy and data security. As Universal Orlando Resort and Epic Universe move forward with their plans, it will be interesting to see how these issues are addressed – and also to what extent, if any, the new technology will be implemented across their hotel properties.