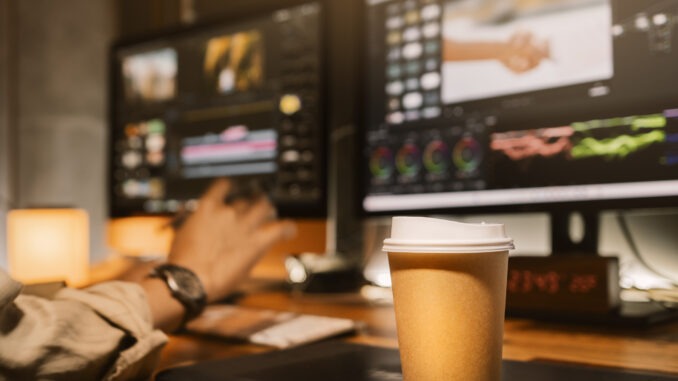 In an era where technology shapes everything from how we work to how we communicate, the hospitality industry stands at the forefront of innovation. To truly stand out, hotels need to get the word out. You need to be the ones making noise about what you're doing differently, and why guests need to be part of it.
These hotel marketing trends contribute to creating an experience that's both memorable and unmatched. Join us as we delve into the top marketing trends set to dominate the industry in 2024, and how you can use them to stay ahead of your competition.
What Do Statistics Reveal About Hotel Marketing in 2023?
Before exploring the upcoming trends that will dominate the industry in the coming year, take a look at the current guest behaviors and statistics shared by Amra & Elma.

More than half (55%) of all users who like hotel pages on Facebook do so to obtain information about the hotel.

Almost 60% of all hotel bookings are made online.

After a positive experience, 40% of hotel guests are likely to leave a review, while 48% of guests would do the same after a negative experience. 

Hotels that showcase a significant number of high-quality photos on their websites observe a 15% increase in conversion rates. 

Websites with videos have a 53 times greater chance of appearing on the first page of Google search results when compared to websites without videos.



What do these statistics reveal? Online presence and digital marketing are crucial for hotels to succeed. With the majority of users seeking information on social media platforms and booking hotels online, it's essential for hotels to maintain an engaging online presence. The statistics on guest reviews remind us that providing exceptional customer experiences is crucial for building a hotel's reputation.

The data also highlights the importance of visual content. Consumers rely on online platforms to make travel decisions, investing in online marketing strategies and delivering excellent guest experiences should be a top priority for hotels. By paying attention to the visual content provided to potential guests, hotels can attract more visitors and create a lasting impression.
Automated Bookings Will Continue to Rise
Did you know that according to Cvent, 85% of event planners are more likely to choose a hotel or venue for simple meetings if they have the option to book online? As the demand for hotel rooms and event space continues to rise and staffing remains limited, automated booking is a technology becoming increasingly necessary to keep up with the workload.
Hotels that are proactive in showcasing live availability and offering instant booking of venue spaces will have an advantage over those that still engage in time-consuming back-and-forth communication.
Journey-Focused Campaigns
As more travellers invest in receiving a tailored travel experience, the demand for personalised hotel experiences is increasing. Nowadays, 90% of consumers expect brands and retailers to provide personalised experiences. To stay ahead of the game, hotels must invest in ways to connect with potential customers throughout all stages of the purchasing journey and beyond.
This means using relevant data to create a personalised experience and segmentation to focus on a guest's particular preferences. Hotels should offer packages, services, amenities, and offerings that guests are most likely to find appealing. A customer's journey doesn't end once they check out. In the coming year, the 'check-in to check-out' customer journey is set to transform into a year-round campaign strategy that encourages clients to become community members and engage with an array of hotel content, distributed on various channels.
Short Form Videos
Short-form videos (between 3-60 seconds) were one of the fastest-growing forms of marketing content in 2023, and the trend is predicted to continue into 2024. Society is both producing and consuming content at an astronomical rate. Our collective digital attention spans are looking for easily digestible content that catches the eye while being informing, educating, and entertaining. No pressure for your social media marketing team, right?
The good news is that not all short-form videos need to be polished to perfection. Consumers prefer a balance between appealing aesthetics and raw footage. Videos that offer a glimpse behind the scenes, meet the team footage, or industry Q&As can be a great way to engage with the audience. This gives marketers ample room for creativity. When planning your hotel marketing content for 2024, make sure to spend time on your short-form video strategy. A smart strategy to boost efficiency and save time on shooting and editing is to record a bunch of footage at once and spread it out over time.
To attract more online traffic to your hotel's website, consider using short-form video ads on popular search engines like Google. In these ads, showcase your hotel's unique amenities, culture, and experiences. Additionally, include a link that directs consumers to where you want them to go, such as your main hotel website, social media pages, or event venue profile. This can help increase your hotel's visibility and attract more potential guests to your website.
For more information on how to optimize your TikTok video content for SEO, click here.
Branded DMs
Branded direct messaging is a hotel marketing trend that takes social media messaging to the next level. Companies are embracing this strategy to connect with their digital audience and add another layer to the customer-centric purchasing journey. It also helps to increase brand awareness and develop a unique and consistent social voice.
To achieve fiscal and productivity goals, increase brand visibility, and open up a new line of communication that appeals to members of your target audience, incorporate branded direct messaging into your 2024 hotel marketing strategy. Remember, consistency is key – ensure all team members can respond to consumer messages with the same social brand voice and promptly respond to any questions.
Free eBook: The Ultimate Guide to Hospitality Technology – Stay ahead with your entire hotel operations in 2024 with iVvy's free ebook 'The Ultimate Guide to Hospitality Technology', developed with the Australian Good Food & Travel Guide.

What's Inside?

The Time (& Money) Savings of Automation: Learn how automation can transform every aspect of your hotel, from reservation management to guest communication.

The Importance of Hyper Personalisation: Learn about the importance of personalising the customer experience and explore essential tools for delivering a tailored service.

The Rise of Smart-Tech in Hotel Kitchens: Discover how smart technology is revolutionising the culinary world with intelligent kitchen appliances and devices that streamline cooking processes, optimise resource management, and improve overall efficiency.

Using Data to Unlock Revenue Opportunities: Explore how collecting, analysing, and interpreting data can provide valuable insights into customer preferences, operational efficiency, and market trends. 

Benefits of Instant Booking Engines: Find out how adding instant booking engines can lead to more bookings, higher revenue, and happier guests.

Get your free copy here.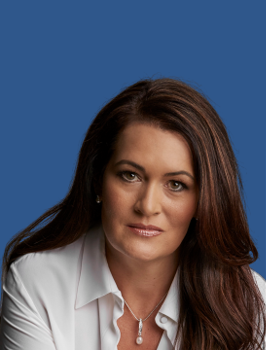 Lauren Hall is the CEO and Founder of iVvy, a a renowned software company that provides automation and cloud-based technology to help venues fill their function calendars and planners create unforgettable events. Lauren's passion for entrepreneurship and over 25 years of business management experience at the executive and board levels make her a highly successful businesswoman. She has built multiple companies from startup to strategic and financial exit in various industries, including manufacturing, retail, advertising and technology, both in South Africa and Australia. Lauren co-founded iVvy in 2009 and has since overseen its growth to 10,000+ clients in 13 countries, expanding to New Zealand, Asia, Europe and North America.
Are you an industry thought leader with a point of view on hotel technology that you would like to share with our readers? If so, we invite you to review our editorial guidelines and submit your article for publishing consideration.