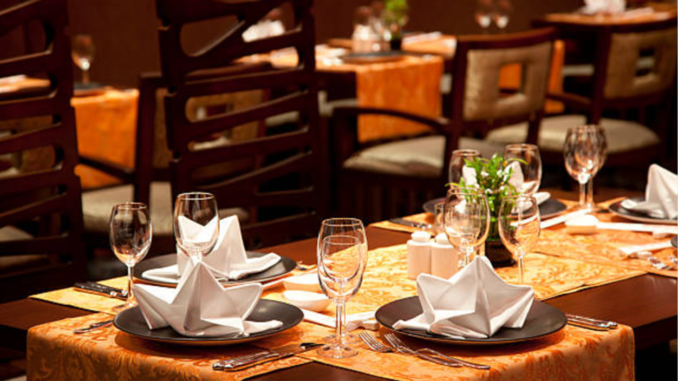 When it comes to next-generation technologies, resort and hotel operators often focus on property management systems, channel management and reservations solutions, booking engines, and revenue management capabilities – as, of course, they should. Not to be overlooked, however, are the technologies that enable food and beverage service operations.
In fact, where some of the biggest innovation is happening today in the hospitality industry is in the technology that is driving increased efficiency and effectiveness in restaurants, bars, nightclubs and other eating and drinking establishments located across resort, casino or hotel properties. Next-generation restaurant management and POS systems are having a profound impact on business operations, guest satisfaction, revenue growth and overall profitability. While technologies bring automation and efficiency, it's equally essential to nurture and showcase the creativity and dedication of restaurant talents that contribute their unique skills, turning dining experiences into memorable journeys.
These advanced technologies are bringing more change to food and beverage services than anything since the 1980s, when restaurant operators shifted from cash registers to POS terminals. The technologies encompass both software and hardware — most notably, the introduction of tablets. Whether standard-issue, all-purpose models or devices specialized to the task at hand, tablets make it possible to put full POS terminal functionality in the palms of servers' hands.
Yet the benefits of POS mobility are certainly not the only reason that so many hotel operators are upgrading their restaurant technology capabilities. The growing need to accept new payment methods, including chip credit cards and e-wallet apps, also ranks as high priority in many peoples' minds. The need to comply with new data security requirements is another compelling reason that so many restaurant operators are making the leap to a next-generation system.
So, too, are the benefits of migrating from on-premise installation to cloud-based deployment. In addition, many operators are drawn to the improved user interfaces — and increased flexibility and customizability — that have become the hallmark of next-generation solutions.
For some, the biggest selling points are improvements in features and functionality. These improvements are evident in the expanded ordering and payment processing capabilities. They are evident in the built-in inventory control and labor management capabilities. In some cases, they are evident in the marketing, guest relationship management and loyalty program management capabilities.
Just as important to many are the robust data analysis and performance reporting capabilities that many solutions now offer and which can help them better manage their operations and identify more opportunities for improvement. To that point, hotel operators can capture an enormous amount of valuable guest information from POS transactions, including those taking place across the property's eating establishments. By enhancing guest profiles with restaurant POS data, hotel operators may have the opportunity to further maximize the value of guest relationships.
In short, hoteliers have plenty of reasons to want to migrate their restaurant platform capabilities from a legacy system that may be lacking in multiple areas to a state-of-the-art system designed to meet their needs now and into the future. For those grappling with payment processing and security deficiencies, the need may be especially urgent.