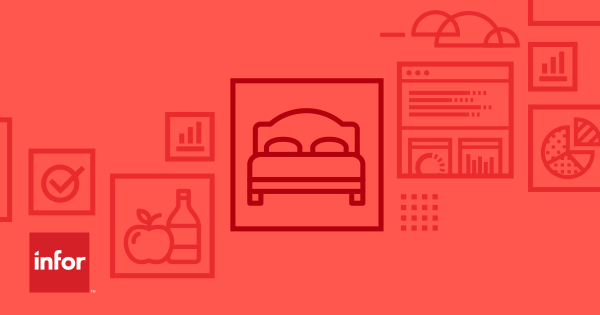 Infor Hospitality, a leading provider of hospitality technology solutions for the gaming, restaurant and hotel industries, has recently enhanced its Infor Hospitality suite of products. The results are notable, both in terms of customer benefits and company growth.
Infor EzRMS and Infor HMS are two of the key solutions in the Infor Hospitality Suite that have seen significant design and functionality enhancements over the past year. Updates to Infor EzRMS include new machine learning capabilities and improved dynamic forecast models designed to make the systems more accurate, quicker to react to unexpected situations and less dependent on historic data.
Infor HMS has seen similar upgrades, including enhancements for gaming customers such as the new HMS Gaming module which enables users to easily search for guest records to track player fields and link player value in real-time.
Infor Hospitality, which has invested heavily over the past several years in broadening the global footprint of Infor HMS with new platform capabilities, reports that it has welcomed and/or expanded its relationships with more than 3,000 organizations in fiscal year 2017. These organizations include Trump Hotels, AMResorts, 1 Hotel Brooklyn Bridge (SH Group Hotel), Hersha Hospitality, Unscripted Durham and The Time Nyack, Halekulani and Fantasyland Hotel.
Disclosure: The solution provider featured in this article is a current or past client of Starfleet Media, which is the publisher of Hotel Technology News.