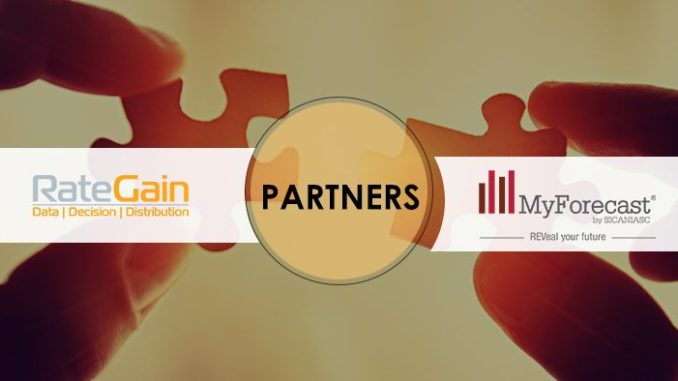 RateGain has announced that it has formed a partnership with MyForecast, a hospitality solution from Italian software company Sicaniasc a provider of price analysis and revenue management solutions and a subsidiary of Sicaniasc Hospitality.
While details aren't currently available, the partnership will reportedly enable MyForecast to provide hoteliers with a more comprehensive and detailed performance analysis application. Among the biggest benefits, according to sources, is the ability to deliver an elaborate view of emerging market trends, particularly with respect to competitive price set by both room type and rate plan.
RateGain's platform capabilities will significantly enhance the platform capabilities currently provided by MyForecast. Ultimately, the goal is to provide hoteliers with a complete technology that can best support their revenue management strategies.
Disclosure: The solution provider featured in this article is a current or past client of Starfleet Media, which is the publisher of Hotel Technology News.