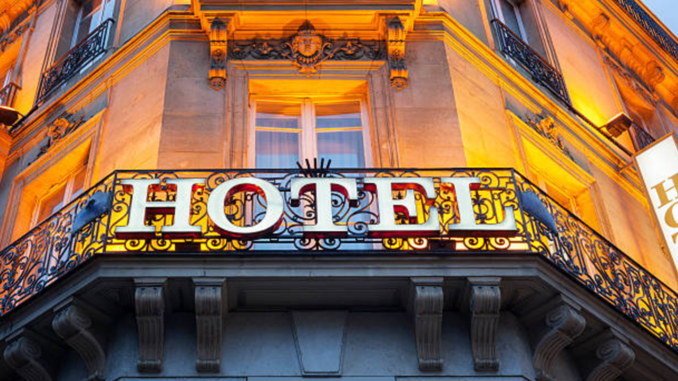 By Jeff Zabin, Managing Editor
Let's face it: Guest Experience Management (GEM) is not a one-off initiative that, once implemented, can be checked off a to-do list. A hotel executive or general manager cannot simply issue a corporate edict to "Go out and do GEM" and expect favorable results.
Rather, GEM is a long-term, multi-pronged initiative that encompasses virtually all aspects of a property. Having the right technology infrastructure is critical. Organizational resources, structure and processes also rank as essential components.
Ideally, GEM will transform the culture of a hotel toward a common goal: to treat each guest in a way that optimizes their end-to-end experience across all parts of the property.
In the end, GEM is a strategic undertaking. It is as much a set of guiding principles as it is a set of technology solutions. It involves ongoing changes to organizational resources, business processes, performance metrics and technology infrastructure.
Upgrading the technology infrastructure may mean deploying an advanced service optimization solution, for indexing, dispatching and tracking guest requests and ensuring that incidents are addressed efficiently and effectively across all departments.
It may mean implementing Wi-Fi distribution platforms, parking access systems and self-service kiosks. It may mean implementing next-generation point of sale (POS) solutions, in-room entertainment systems, app-based electronic door lock systems and various third-party modules to address guests' evolving demands.
The most important buying consideration to keep in mind may be, simply, the degree to which the hotel can automate the core functions that impact the quality of the guest experience – which, in reality, is practically all of them.
Streamlining guest interactions and transactions and improving daily efficiencies around other hotel operations, from housekeeping to property maintenance and facility management, should be the primary focus of any GEM initiative. Improving operational efficiencies generally translates into shorter wait times and fewer overall guest inconveniences.
Automation of many hotel operations falls squarely on the shoulders of the Property Management System. Therefore, any discussion of technology buying considerations naturally begins with Property Management System (PMS) platform capabilities.
Advanced Property Management Systems
With next-generation PMS capabilities, hoteliers can streamline routine tasks like guest check-in and check-out, guest information lookup and guest access control along with everything from managing reservations and rates, checking guests in and out of the property and assigning rooms to handling billing requirements.
Hoteliers looking to upgrade their PMS capabilities should expect any system under consideration to, at a minimum, facilitate housekeeping assignment, control group room block allocations, automate room and tax posting and other night audit processing.
They should also expect the PMS to capture and store guest preferences and transaction histories across all parts of the organization, including restaurants, spas and recreational facilities. This empowers the staff to present guests with personalized offers — for example, at the golf courses they play or for the beverages they drink.
Because a PMS sits at the heart of day-to-day operations, the system should easily and seamlessly integrate with other technologies and data sources that are the lifeblood of the hotel. These range from door lock and encoding systems for assigning room keys to telephony and call center management software.
Other points of integration may include third-party travel sites where consumers book reservations online as well as custom booking engines. Ideally, a PMS would also integrate with sales and marketing campaign solutions, which may be managed through a CRM system, as well as guest loyalty management and rewards solutions.
Specialized solutions and modules
Specialized standalone solutions and PMS modules designed to manage specific hotel facilities and departments also play an instrumental role in influencing the guest experience. A restaurant POS system that tracks guest dining activity, including food and beverage preferences, can be said to fall into this category.
Another example is a golf pro shop management module, which typically includes such features as tee time scheduling, profile/ billing and tournament management. Utilizing this specialized solution, a hotel or resort can set up and maintain complete guest profiles and histories as they pertain to golf activities, including financials, handicaps and records of purchases.
Or consider a spa management module, which comes with features for tracking guest histories, medical conditions, transaction logs and preferences. Specialized systems for valet, maintenance and other departments may also be important, depending the property.
And what about the concierge? While Google Maps, Yelp and other mobile apps have decreased guest reliance on the concierge, today's concierges still play a valuable role in enhancing the guest experience. They need tools to share their local knowledge and communicate with guests via in-app messaging and SMS. Concierge technology should integrate with other front and back of house solutions and include such features as request tracking, local vendor databases and inventory management tools for processing guest packages.
Next-Generation CRM Solutions
Increasingly, CRM solutions are also coming to be viewed as an essential component of a hotel's guest-centric technology infrastructure.
Integrated with PMS data, the CRM enables marketing and sales teams to better target their campaigns. It helps ensure that the marketing messages and offers they present to guests across various channels are relevant and, therefore, more likely to elicit a favorable response.
According to estimates, a one-star increase in a hotel's rating can translate into a 10% increase in bookings and revenue. That being the case, it's easy to see why, increasingly, hoteliers are focused on putting the right foundation in place to optimize the guest experience.