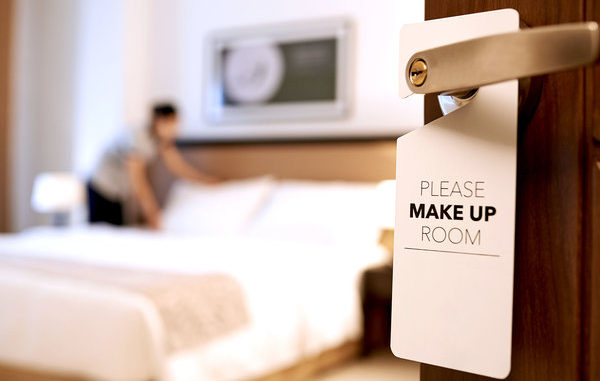 It's no surprise to anyone that housekeeping services typically play a significant role in influencing guest satisfaction. While the top assessment criteria that inform the guest opinions tend to be tied to the physical aspects of the property, including its location, as well as the front desk experience ("the line was too long" and "the clerk was rude"), the next biggest factor generally relates to the cleanliness of rooms. One need only spend a few minutes on TripAdvisor or any other travel review site to discover that the top, most livid complaints people make invariably relate to housekeeping services.
The good news for hoteliers is that next-generation approaches to managing the housekeeping function can improve this aspect of the guest experience, ensuring that not only are rooms cleaned effectively but that they are cleaned in a timely manner and, importantly, based on the individual wants and needs  – as well as the value – of guests.
Today Agilysys, a leading global provider of next-generation hospitality software solutions and services,  announced new mobile housekeeping capabilities in the latest release of its Lodging Management System. The new functionality includes a wide range of new industry-leading features and add-on functionality that will enable operators to improve operational efficiency and drive revenue.
The new mobile housekeeping functionality is designed to allow staff to continuously keep track of room status on a mobile device, giving them an easy-to-use solution with an enhanced workflow. The system allows the employee to see a list of rooms assigned along with each room's real-time updated status. The room status can also be updated directly from the mobile device, allowing for a streamlined and efficient operation, and ensuring that the staff always has the most recent updated information on every room.
The new version also includes additional enhancements such as the ability to view the names of the guests in the room, allowing for more guest-centric options in housekeeping operations and enabling staff to deliver improved guest service. No doubt, mobile housekeeping will allow for more flexibility in operations while boosting efficiency and ultimately improving the guest experience.
Disclosure: The solution provider featured in this article is a current or past client of Starfleet Media, which is the publisher of Hotel Technology News.