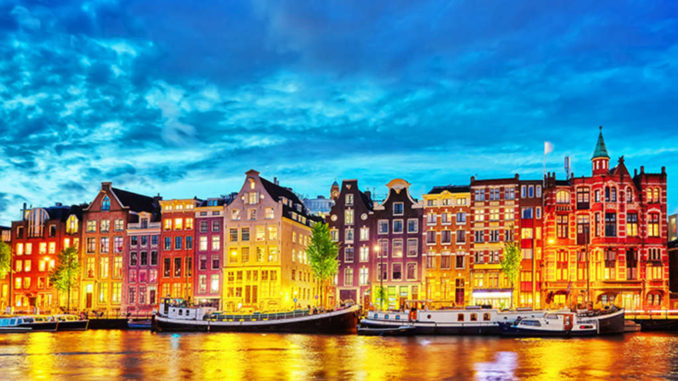 Hospitality Financial and Technology Professionals (HFTP®), producers of Hospitality Industry Technology Exposition & Conference (HITEC®), announced that attendee online registration for its second HITEC Amsterdam is now open. Also available on the HITEC Amsterdam website is information on travel and hotel reservations. HITEC Amsterdam will take place from 11-13 April 2018 at the RAI Amsterdam Convention Centre in Amsterdam, The Netherlands.
"2018 will be the second time HFTP brings HITEC to Europe," said HFTP CEO Frank Wolfe. "Amsterdam is a thriving technology and IT hub, and is a top choice for international professionals as the city features a large tech scene as well as numerous innovative companies."
HITEC Amsterdam full registration attendees will have access to two full days of education, two full days of exhibits and access to the Entrepreneur 20X (E20X) pre-conference event as well as the networking reception. The full schedule of events is available on the HITEC Amsterdam website.
In addition to HITEC Amsterdam, HFTP will host the larger HITEC Houston on June 18-21, 2017 in Houston, Texas USA. For more information about HITEC and HFTP's other international activities, contact the HFTP Meetings & Special Events Department at education@hftp.org or visit www.hftp.org and www.hftp.org/hitec.