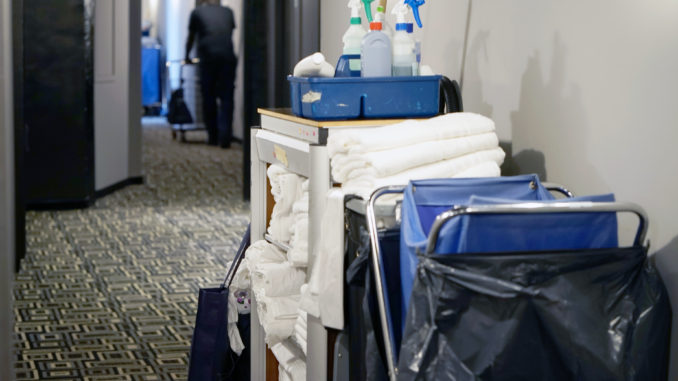 By Jeff Zabin, Managing Editor
As any seasoned hotelier can attest, technology interoperability and data integration are two sides of the same coin. As any seasoned hotelier also knows, technology interoperability and data integration are of paramount importance when it comes to optimizing hotel operations and driving continuous performance improvement. Fragmented solutions and data silos are the enemy of hoteliers who strive to streamline operations and deliver a positive guest experience.
Data integration starts with the central reservations system (CRS). If any portion of the business is coming through a CRS, as is generally the case, then ensuring seamless integration between the CRS and the PMS should be top priority. Otherwise, it becomes next to impossible to support reservation delivery, modification, and cancellation, as well as new and modified prices, stay controls, and inventory synchronization.
Similarly, if the hotel offers a restaurant or café, then those transactions need to be recorded in the PMS. Poor point of sale (POS) integration can result in financial losses related to errors in manual updates and mistakes in POS consolidations at the front desk. It also prohibits the hotel from knowing how much money a guest spends with the property, which can be an important consideration when it comes to future incentives.
Increasingly, technology integration is also becoming a key success factor in improving the overall quality of the guest experience. Part of the reason simply relates to guest response and problem resolution from a centralized command-and-control center. Failure to integrate with different hotel functions can also impair the guest experience.
The ability to reschedule and reprioritize housekeeping tasks through a centralized platform in order to accommodate the needs of a waiting guest, versus a guest who has not yet arrived at the hotel, is a good example. Guest loyalty applications, sales and catering systems, energy management and electronic locks and in-room movie rental solutions all need to connect and interface and seamlessly share data.
In the long term, improving the guest experience also means being able to create a unified view of guest relationships across all channels and touchpoints on an individual basis. By combining all guest transaction history and other profile data, much of which an end-to-end cloud property management system captures and stores automatically, hoteliers have laid the foundation for delivering relevant and personalized messages, offers and treatments.
Achieving a high level of personalization in guest interactions and communications — which invariably starts with single consolidated view of each guest profile record, both at the property and multi-property level — is the North Star towards which most hoteliers are navigating today.
Ultimately, to achieve this lofty goal of guest personalization, transaction and interaction data from all sources and all point solutions need to become part of the common data flow, with the PMS serving as the centralized data repository. These point solutions include everything from door lock and encoding systems for assigning room keys to telephony and call center management software where additional guest communications are captured.
The need for a centralized data repository provides the main impetus for phasing out standalone software programs. In their place, hoteliers are implementing technologies designed to "talk" with one another. A cloud-based platform designed to be as open as possible, with bi-directional APIs, makes it much easier for a hotel to integrate both existing and new technologies.
Increasingly, these new technologies include the various self-service guest-facing apps that are gaining in popularity, allowing guests to manage hotel processes and access hotel information on their own, and even the voice-activated digital assistants that are coming into vogue. Data integration also extends to third-party revenue management systems, which can further optimize pricing decisions, guest loyalty management and rewards applications and the CRM component, which enables marketing and sales teams to better target their campaigns.