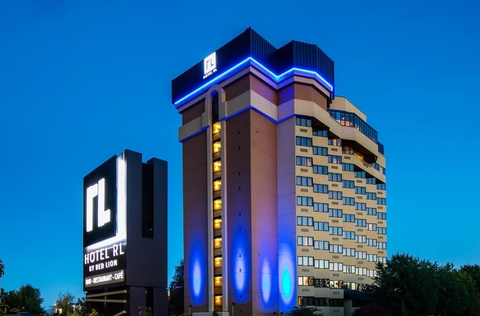 Red Lion Hotels Corporation, doing business as RLH Corporation, focuses on the franchising, management and ownership of upscale, midscale and economy hotels under the Hotel RL, Red Lion Hotel, Red Lion Inn & Suites, GuestHouse and Settle Inn brands. Today RLH ranks as one of the fastest-growing hotel franchise companies in North America with Red Lion, with 90,000 rooms across more than 1,400 properties under management.
The company continues to expand its portfolio of properties while working to maximize revenues and profitability for shareholders. Earlier this year, RLH Corporation announced it had reached an agreement with Wyndham Worldwide to acquire the Knights Inn brand for $27 million.
Looking ahead to 2019, the company has set a transformational goal for itself: build a culture around commercial revenue strategy and adopt technology that breaks down organizational silos across sales and marketing. To help achieve that lofty goal, the company has entered into a partnership with IDeaS Revenue Solutions.
The IDeaS G3 Revenue Management System (RMS) is designed to automate pricing and inventory control across room types, properties and portfolios. By tapping into SAS® analytics, artificial intelligence and deep machine-learning, IDeaS G3 RMS frees up revenue managers from arduous tactical duties, enabling them to be more strategic about growing revenue. This results in dramatically smarter pricing decisions and greater revenue over time.
According to reports, RLH Corporation plans to align its revenue management, pricing and yielding insights with marketing and sales to create a more powerful overarching commercial strategy using IDeaS. The IDeaS platform is designed to enable revenue strategists to focus their time and effort on aligning business strategies across departments such as sales and marketing.
The belief is the platform will provide RLH Corporation with a formidable competitive advantage in a market that seeing increasing complexity of booking channels and more competition from hotel brands.
According to a spokesperson for RLH Corporation, IDeaS was selected, in part, because of the solution's ability to automate pricing down to the individual rate code and room type rather than centering all pricing decisions around a single retail or BAR price point. This level of detail is crucial, according to RLH,  because true commercial optimization must consider a multiplicity of demand variables and respond to each accordingly. This level of adaptability and granularity provides RLH with a real-time understanding of changing demand.