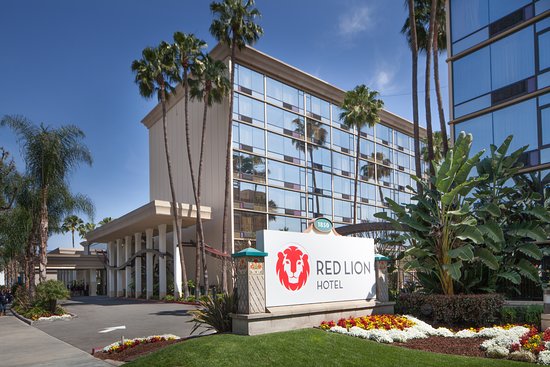 It's not the first time that a major hotel group has launched and marketed a new technology solution. For the past five years, for example, Choice Hotels has made its hotel property management system available under its SkyTouch Technology subsidiary to any hotelier in the world, including its direct competitors. So far, more than 750 non-Choice hoteliers have become customers. More recently, Standard Hotels launched a unit developing a mobile-first online travel service, called One Night, for independent boutique hotels.
Still, it remains unusual that a major hotel group would form a subsidiary to compete in a crowded technology solution provider arena that includes hotel property management systems. But that's exactly what Red Lion Hotels (RLH) has announced it will be doing, perhaps inspired by the success of Choice Hotels. Last week, the company unveiled the launch of RLabs, with the stated goal of building new technology platforms for the hospitality industry including software, robotics, and artificial intelligence.
The first offering from RLabs is Canvas Integrated Systems, which, not unlike the Skytouch offering, is being billed as "an all-in-one cloud-based hospitality management suite" featuring a collection of seamlessly-integrated tools designed to drive revenue, secure more revenue opportunities, automate channel management and reduce cost and friction for independent hotel owners.
While the integration of best-of-breed solutions is hardly a new concept, the company makes the bold claims that it will utilize technology not currently accessible by most independent hotels to provide revenue management, channel management and global sales at the fraction of the price of existing options. According to a company spokesperson, Canvas Integrated Systems will provide additional platform capabilities such as personalized loyalty programs and keyless entry.
The company has stated that it expects that Canvas Integrated Systems will be able to provide a savings of up to 50 percent over what typical independent hotels are currently paying, and potentially even more for hotels that are part of a soft brand. Those are high expectations and should provide a significant competitive advantage if the company can deliver.
Reduced cost of ownership is a big part of the value proposition. According to RLH, hotel operators will receive many of the advantages and transactional costs of a well-established larger system structure without having to incur costs and meet expensive brand standards required by soft brands.
Not surprisingly, Red Lion Hotels is the first customer.  Seven Red Lion hotels will begin using Canvas Integrated Systems early this year, with the first hotel, Monterey Tides, said to have already implemented the system in December. No word yet on how well the new solution is performing.