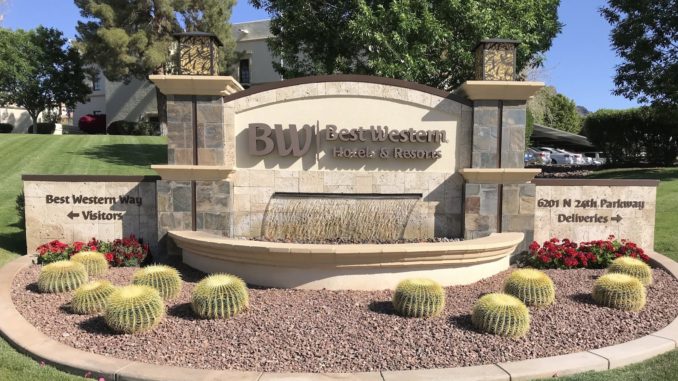 Major hotel groups becoming major technology solution providers by either buying other companies or launching their own subsidiaries has become a trend. For the past five years, for example, Choice Hotels has made its hotel property management system available under its SkyTouch Technology subsidiary to any hotelier in the world, including its direct competitors. So far, more than 750 non-Choice hoteliers have become customers.
Earlier this year, Red Lion Hotels (RLH), perhaps inspired by the success of Choice Hotels, formed a subsidiary to compete in a crowded technology solution provider arena that includes hotel property management systems. In March, the company unveiled the launch of RLabs, with the stated goal of building new technology platforms for the hospitality industry including software, robotics, and artificial intelligence.
Its first offering, Canvas Integrated Systems, is being billed as "an all-in-one cloud-based hospitality management suite" featuring a collection of seamlessly-integrated tools designed to drive revenue, secure more revenue opportunities, automate channel management and reduce cost and friction for independent hotel owners.
Similarly, Standard Hotels recently launched a unit charged with developing and marketing a mobile-first online travel service, called One Night, for independent boutique hotels.
Now Best Western Hotels & Resorts (BWHR), which operates over 4,100 hotels and motels worldwide, is also getting into the technology solution provider game, today announcing the acquisition of hotel PMS company AutoClerk, Inc. The acquisition reportedly marks a major milestone in BWHR's efforts to simplify distribution for its hotels by making technology management, revenue management, customer relationship management, reporting and connectivity simpler and easier.
"This acquisition will enable BWHR to enhance its competencies in an increasingly complex distribution landscape to drive benefits to its hotels with faster and more reliable connectivity," said BWHR President and CEO David Kong in a statement. "It will also allow us to implement technology solutions to help our hotels become more effective in servicing its guests, simplify management of rates and inventory and improve management reporting."
BWHR, which is headquartered in Phoenix, Arizona, has been on growth spurt lately, expanding its portfolio to 16 brands across virtually every chain scale segment, including luxury, with the purchase of WorldHotels in February. The acquisition added approximately 300 hotels to its portfolio.
The company reports that a key focus for its success has been on ensuring it has a robust, resilient, secure and scalable distribution platform. Why the decision was made to acquire AutoClerk as opposed to continuing to partner with the solution provider makes sense only in the context of making the platform capabilities available to hotel brands not associated with BWHR. And that, of course, is the plan.
BWHR indicated that it plans to make sizable investments in the system's infrastructure and development resources to improve system performance. It also plans to provide connectivity solutions and integration capabilities to AutoClerk's customers regardless of their brand affiliation.
Non-BWHR customers may be pleased with the acquisition. "The products and solutions offered by AutoClerk, a preferred PMS technology that AAHOA members can access for an affordable price, will only grow stronger with BWHR's backing," said  Asian American Hotel Owners Association (AAHOA) Interim President and CEO Rachel Humphrey. 
Autoclerk has been serving hoteliers since 1986. In 2003, it became one of the first solution providers in the industry to launch a successful web-booking tool for hoteliers, and myHMS pioneered web-based property management solutions. Terms of the acquisition were not disclosed.