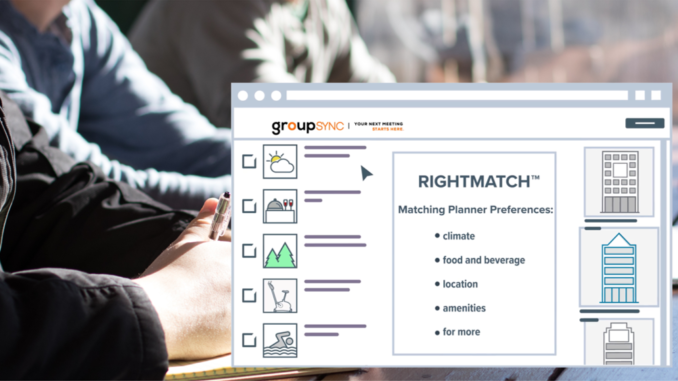 Four of the world's largest hotel brands — Hilton, Accor, IHG (InterContinental Hotels Group) and Marriott International — have invested a combined $50 million in Groups360, a technology solution provider that offers an online marketplace for meetings.
The company's GroupSync platform is essentially a search engine that uses matching algorithms to place thousands of events at the right venue, saving planners time and money. Using GroupSync, planners can search over 170,000 properties in 225 countries.
Based in Nashville, Tennessee, Groups360 was launched in 2014 by two executives formerly of Gaylord Entertainment (now Ryman Hospitality Properties). The executives found themselves out of a job after the Gaylord Hotels brand was acquired by Marriott International. That's when they put on their entrepreneurial hats.
The idea behind the startup was to help meeting planners more efficiently cut through the tens of thousands of choices of meeting and convention spaces that may or may not be a good fit. Instead of searching by destination, they reasoned that meeting planners should be able to search based on criteria related to their actual needs. Location of the venue should be secondary. The technology was designed to filter options, offering locations they likely would not have otherwise even considered.
The concept took off quickly. Within two years of launching, Groups360 had booked more than $100 million in revenue for hotels, with an average meeting size of 400 and an event cost of $100,000. The solution had reduced the time to book a space to about 24 days on average, which was about one third of the industry average.
Since then, the marketplace has grown by orders of magnitude, the features and benefits have continued improved, and the technology has become increasingly sophisticated. With the GroupSync Proposal Comparison Tool, for example, meeting planners can now automatically transfer RFP responses into a spreadsheet for comparison. All responses are aggregated into one, easy-to-view table that can be sorted based on the planner's specifications, allowing for apples-to-apples comparisons.
Meeting planners can source venues and locations that fit direct needs like pricing, dates, weather, location, amenities, and more. As responses to RFPs come in, they  can compare their options directly within the application based on the specifications outlined while creating their RFPs, saving them a significant amount of time. Rather than needing to generate a new table or PDF any time an RFP response comes in, the GroupSync Proposal Comparison Tool automatically updates results.
The investment funds from Accor, Hilton, IHG and Marriott International will reportedly be used to further enhance the GroupSync platform. Groups360 expects to deliver access to group rooms and space availability, pricing and an "instant book" capability for less-complex meetings as part of its future product roadmap. This functionality, along with other unique features, will ensure ease of use and meaningfully reduce friction for meeting and event planners.