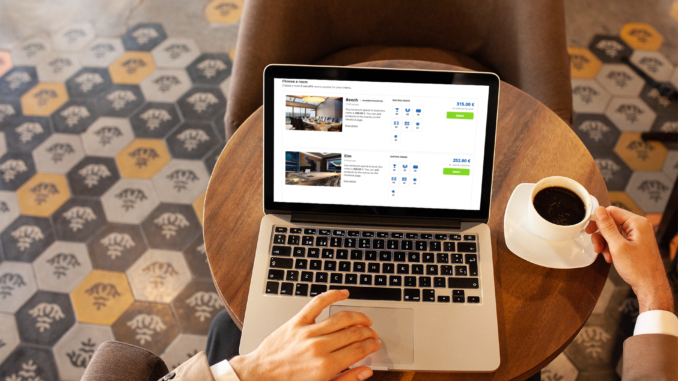 MeetingPackage and IDeaS Revenue Solutions today announced a new and innovative partnership that will allow IDeaS Smart Space users to leverage best-in-class revenue management software to optimize the sale price of meetings and events space online through the MeetingPackage Distribution Network as well as through the venue's own website using the booking engine solution from MeetingPackage.
The new integration will allow users of both platforms to push minimum revenue pricing and optimum delegate pricing into the MeetingPackage platform. This ensures the total package of services chosen by a booker meets the revenue requirements of the venue for the specific meeting space on the specific date or dates. IDeaS Smart Space uses bespoke analysis of a venue's data to develop a demand forecast that categorises each day as high, medium or low with rates set accordingly. The model is dynamic, so pricing can be de-optimized in function of demand patterns.
MeetingPackage is a technology provider that connects to venues' meeting spaces and allows users to search, book and manage their off-site meetings and events more easily. Users can review detailed information about a venue's availability, pricing and services before they make an enquiry or booking. The booking platform is user friendly which makes the process of organizing meetings easier. The booking process resembles popular hotel booking websites but is focused on meeting facilities and services – it can be tailored for the venue's own website as well as for any demand driven partner through APIs or a White Label solution.
IDeaS Smart Space is a first-of-its-kind, cloud-based, visual strategy management solution that helps companies analyse the business trends and performance of meetings and events space within hotel and conference centre venues.
"Cooperation with IDeaS Smart Space is an important part of modernizing the meetings and events industry and delivering the true potential of total revenue management to meetings venues globally," said Joonas Ahola, CEO of MeetingPackage. "There is a natural synergy between our two platforms, and I am personally excited about how this partnership will change our mutual clients' businesses by improving the customer experience, saving time and driving greater revenues."
"Revenue management for hotel rooms has become increasingly sophisticated in the last decade," he said, "but there still exists a great opportunity to improve the performance of meeting space and other ancillary revenue sales – that's where MeetingPackage and IDeaS Smart Space working together for properties can bring real value."
Ahola believes the time has come for online booking of meeting rooms. It is estimated that more than EUR 100 billion is spent each year in Europe alone on small meetings of under one hundred delegates.
"We're almost two years down the track bringing the Smart Space product into IDeaS' suite of revenue science solutions, and we've seen how the tool has helped unlock insights into our clients' meetings and events business performance," said Audrey Murante, director of global alliances and initiatives at IDeaS. "This in turn has empowered revenue management teams to take a more holistic approach to managing a venue's pricing with all the accompanying benefit that comes from that going to the marketing, sales and operational teams within a venue. We're excited about extending additional value by facilitating demand-based pricing strategies for our clients who want to drive more online meetings and events revenue."
About MeetingPackage
MeetingPackage is a Finnish technology company established in 2014. Its objective is to offer all clients a single booking site to search, book and manage meeting rooms & packages. The company integrates with existing back-office solutions while delivering products to all customer facing channels. Products include a GDS, an online booking engine and a channel manager for meetings & events. The site features twelve different language versions. Used by thousands of hotel customers and over 500 distribution partners. The CEO of MeetingPackage.com is Joonas Ahola, and the company has offices in Espoo, Finland; London, UK; Prague, Czech Republic and Monza, Italy.
About IDeaS
IDeaS, a SAS company, is the world's leading provider of revenue management software and services. With 30 years of expertise, IDeaS drives better revenue for more than 10,000 clients in 124 countries.Combining industry knowledge with innovative, data-analytics technology, IDeaS creates sophisticated yet simple ways to empower revenue leaders with precise, automated decisions they can trust.Results delivered. Revenue transformed.
Media contacts
Brian Garvan, VP Strategic Partnerships, MeetingPackage
Tel +44 (0)7930 928756
brian.garvan@meetingpackage.com
MFC PR for IDeaS, Kim Dearborn, PR Representative
Tel +1 909.455.4316
[email protected]
Does your company have news it would like to share with our readers? If so, we invite you to review our editorial guidelines and submit your press release for publishing consideration.