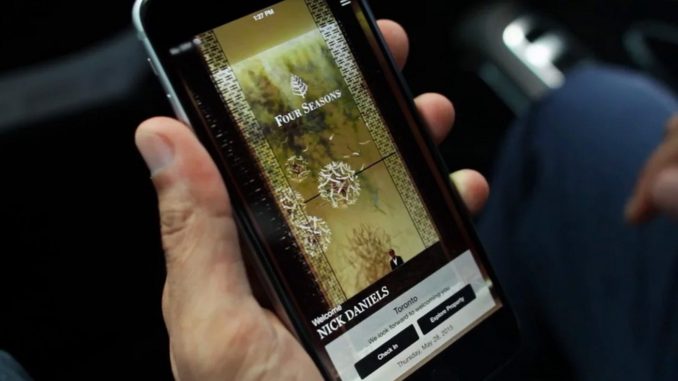 While chatbots have become all the rage in recent years when it comes to automating guest services, including responses to guest inquiries, Four Seasons Hotels and Resorts launched its multi-channel messaging platform in 2017 without the use of chatbots. The service continues to be powered by humans, without the help of artificial intelligence and machine learning.
Which isn't to say the renowned Canadian hotel group isn't making use of innovative technology. For starters, the messaging platform translates 100-plus languages in real time, allowing for response times reportedly averaging 90 seconds or less. The service is currently available in 106 Four Seasons hotels and resorts and the Four Seasons Private Jet and will soon be available in many more, given the fact that Four Seasons currently has morethan 50 projects under planning or development.
While the hotel industry has come to embrace mobile, going from concierge apps and in-room iPads to comprehensive and increasingly sophisticated apps, luxury hotels have tended to be slower than hotels in other categories to adopt texting and chatbots. This has been the case mainly because luxury hotels pride themselves on their heritage of high-touch, face-to-face customer service. The idea of relegating even a small percentage of those interactions to a machine has proven to be hard for executives at some upscale hotel groups to swallow.
The humans-behind-the-curtain approach to messaging that Four Seasons has adopted would seem to offer a hybrid solution that marries the efficiencies and convenience of technology enablement with the benefits of good old-fashioned customer service delivered by living, breathing people who are well-versed in customer care and enhancing the guest experience.
In 2017, Four Seasons conducted a pilot program of the chat service in 30 hotels and found that half of its guests made use of it, averaging more than six chats during a stay. Fast forward two years, and now guests across more than a hundred properties can use Four Seasons Chat for any inquiry or service, including requests for restaurant recommendations and reservations, ordering room service, making or altering golf or spa reservations, obtaining advice on the best nearby shopping, notifying the property of a late arrival or early checkout, ordering drinks poolside, and even ordering a private jet.
This week it was announced the Four Seasons has recently expanded its multi-channel chat service with the addition of WhatsApp, the world's most popular messaging platform. Since launch, Four Seasons Chat has exchanged over 3.5million messages, allowing guests to connect with guest services personnel on property in real time, for any need, creating more opportunities to personalize the travel experience.
Four Seasons Chat allows guests to connect with real people on property in real time on multiple channels, including latest addition WhatsApp.
Using Four Seasons Chat, guests can send and receive instant messages with property teams before, throughout and after their stay via nine different communications channels. In addition to WhatsApp, guests can use the Four Seasons App, Facebook Messenger, WeChat, Kakao Talk, LINE, Apple Business Chat and SMS, with Web chat on fourseasons.com in pilot phase, with roll-out across the portfolio planned for early next year.