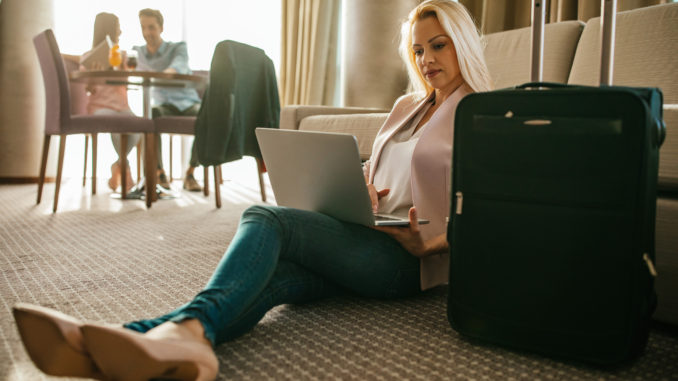 By Dirk Morris, Founder and Chief Product Officer, Untangle
Wi-Fi within hotel chains has become an expected free amenity provided to all guests. It isn't uncommon for guests seeking a connection to see two Wi-Fi networks available: the hotel's private, internal/employee-only network, and an open network available for all hotel guests. As hotel brands continue to make great strides to provide Wi-Fi for all guests, now is the time to reexamine a critical factor: cybersecurity.
Some people hesitate to connect to hotel Wi-Fi, especially given the news cycles surrounding recent data breaches of major hotel brands like Marriott, Hyatt and Hilton. With that in mind, guests need to feel confident in the safety of the available Wi-Fi networks. Since risks abound, IT staff need to ensure that both guest and corporate Wi-Fi network stay safe and secure.
What many people don't understand is just how complicated security can be behind the scenes, and how much work goes into providing a secure and seamless Wi-Fi experience from check-in until check-out. Hotels aren't just protecting store data, they are also protecting guest devices on their networks, payment information in transit and possibly third-party vendor information.  Data security standards must be maintained in order for businesses to continue to operate safely, effectively, and in compliance with any and all regulations.
By offering Wi-Fi to customers, hospitality businesses take the risk that a rogue or infected device could connect to the network and spread malware to all other devices connected. At the same time, they must also manage customers using bandwidth-intensive applications, like streaming movies or gaming, or creating potential liability issues by accessing illegal or inappropriate content while on the network.  These safeguard must be in place not only for hotel guests, but for conference attendees, restaurant patrons, and others who need connectivity on-site.
Hospitality businesses also need to protect their own network and back-of-the-house operations by safeguarding point-of-sale systems, reservation systems, administration tools or databases containing payment information required to run their businesses. Tech savvy businesses utilize separate networks for guests and for staff operations in order to safeguard their own information. This allows businesses to easily enforce separate policies for guests and staff. It also provides a level of containment in the event that the business need to quarantine an identified threat.  Implementing a separate, secure and reliable wireless connection is simple and the benefits are clear not only for guests, but also the business.
Lastly, businesses need to deploy an "Acceptable Use Policy" (AUP), that confirms that users will comply with the company's internet usage rules.  This ensures protection for both guests and the business itself from improper use of the network. Many businesses will also utilize firewall solutions that have reporting tools to track staff activity and enable logging of individual user activity to help businesses have full visibility into what websites, apps and data are being accessed.
The hospitality industry isn't all that different from other industries when it comes to their cybersecurity needs. Every industry needs some sort of network security in place to protect their data, devices and users. Hospitality businesses should look to deploy specific networking solutions that meet their exact needs, while also providing the business and guests with secure and speedy internet access. Providing safe and secure Wi-Fi while protecting corporate and private data doesn't have to be hard. Find the right solution that allows you to easily manage, control and protect the network.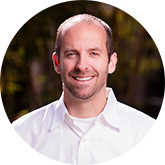 Dirk Morris is the Founder and Chief Product Officer at Untangle, an innovator in cybersecurity products. He has over seven years of technical experience and proven leadership managing development teams to successful, on-time launches in the network security field. As Chief Architect at Akheron Technologies, Dirk invented the patent-pending High Bandwidth Transparent Vectoring used in the company's proxy firewall engine. He has also held positions as lead engineer at VerticalNet and H.L.L.C. Consulting, developing Java-based distributed monitor and intrusion detection systems. Prior to that, Dirk worked on survivability simulations at CERT/CC (Computer Emergency Response Team), the renowned, federally-funded Center for Internet security operated by Carnegie Mellon University. Dirk earned a Bachelor's degree in Computer Science with a minor in Mathematics from Carnegie Mellon University.
Are you an industry thought leader with a point of view on hotel technology that you would like to share with our readers? If so, we invite you to review our editorial guidelines and submit your article for publishing consideration.