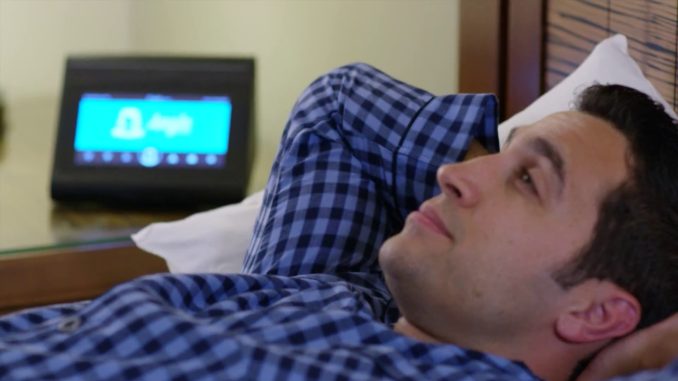 Angie Hospitality, which introduced the hospitality industry's first 24-hour interactive guest room assistant purpose-built for the hotel environment, has announced the addition of PassPoint Hotspot 2.0 technology to its award-winning virtual assistant solution.
This next generation Wi-Fi platform mirrors today's cellular connectivity experience, streamlining the authentication process and allowing guests to securely connect to hotel Wi-Fi with a simple click.
With Angie's ability to provide guests with a private, in-room network in addition to an array of voice control and touch screen capabilities, the new Hotspot 2.0 integration further ensures that each guest can effortlessly and securely connect multiple personal devices, including Wi-Fi only tablets and laptops.
Angie's ability to provide Hotspot 2.0 functionality requires minimal effort to connect, yet delivers the highest WPA2 security encryption. This is achieved using a one-time provisioning file that is transmitted to each guest device, automatically configuring the Wi-Fi settings and all necessary encryption protocols without the need for human intervention.
Once registered and provided with a Passpoint Hotspot 2.0 credential, guests are then able to automatically and securely connect to WLAN Hotspot 2.0 coverage areas anytime they are within range, including in guest rooms, lobby, common areas, meeting rooms, etc. where Hotspot is enabled.
According to a company spokesperson, adding Hotspot 2.0 technology to the solution streamlines and simplifies Wi-Fi connectivity, which is a common pain point in the industry. The next generation Hotspot works to streamline hotel operations as well, with secure staff access and IoT device support. Hoteliers can also monetize the solution by allowing third-party service providers to roam onto the network, enhancing the potential for increased revenue.
Does your company have news it would like to share with our readers? If so, we invite you to review our editorial guidelines and submit your press release for publishing consideration.