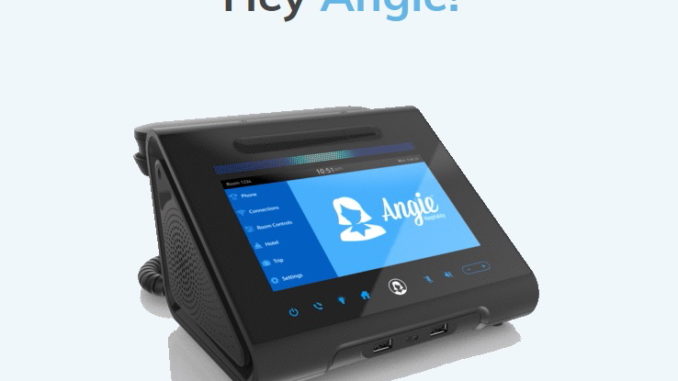 As voice-activated technology continues to gain adoption amongst hoteliers, the competitive landscape of digital assistant solution providers just became a little more consolidated. That's because Angie Hospitality has completed its purchase of the assets of Roxy, a competing provider of speech-enabled digital assistant technology specifically designed for hotels.
It was less than two years ago that the Seattle-based startup announced that it had secured $2.2 million in seed funding following a successful pilot at a dozen west coast hotels. Billed as a fully customizable in-room concierge, the voice commands that Roxy could handle were geared towards the same questions that would prompt a guest to call the front desk to get answers. Over time, the range of Roxy's response system became increasingly sophisticated.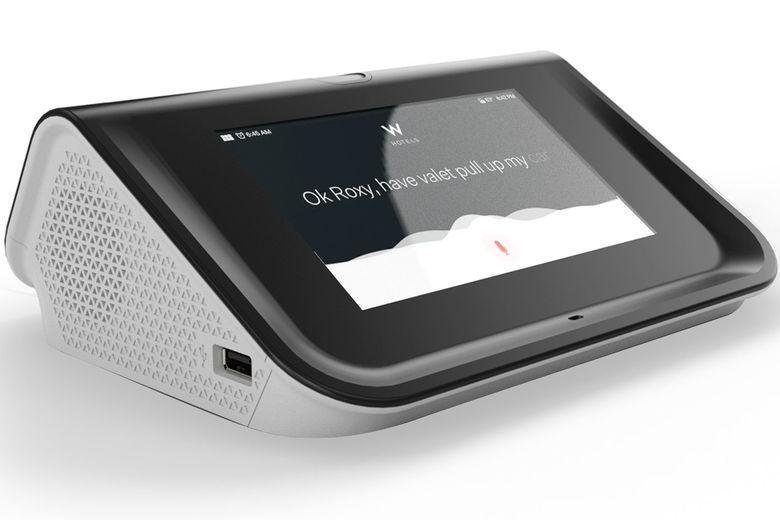 As part of the acquisition agreement, Angie Hospitality will assume management and support of all existing Roxy installations and customers worldwide. In a statement, the San Jose, California-based company stated that it is committed to a seamless experience for all current Roxy clients and to continuing to provide the latest advances in voice-enabled guest room assistant technology. Under Angie's ownership, hotels with Roxy installations can continue using the same hardware and software. Terms of the acquisition were not disclosed.
Designed specifically for the hospitality environment, Angie has emerged as one of the most recognizable digital assistant solutions. The solution is built to streamline hotel operations, improve staff efficiencies and maximize revenue opportunities. Angie's flexible, modular platform allows it to serve as a complete stand-alone system or, through seamless integration with leading hotel technology system providers, the solution offers a variety of configurations to replace the guest room telephone, and include room automation features, energy management and more.
In addition to its Wi-Fi, touch screen and natural voice recognition capabilities, Angie also allows guests to play their own music through built-in Bluetooth speakers, make hands-free calls, access hotel amenities and information and charge devices. Based on an enterprise-class, cloud-managed platform with secure, scalable and highly-available architecture that is continuously monitored in the Cloud, Angie has the ability to self-configure for each property and room as soon as the device is plugged in.
The stated benefits that Roxy delivers to hoteliers would seem to be well-aligned with those of Angie. According to the Roxy website, these benefits include:
Save Money: Eliminate the in-room phone with Roxy's universally compatible phone functionality. Roxy also replaces the alarm clock, speaker, guest booklet and charging ports.
Operational Efficiency: Roxy frees up staff to do more value-added work.
Private and Secure: Roxy includes features to protect your guests, including a display that shows exactly what the device hears.
Information and Service Accessibility: Guests have instant access to hotel information and services without having to wait, walk or bother someone.
Sales Opportunities: Intelligently surface up-sells and cross-sells when it's most appropriate.
Actionable Analytics: Unique behavioral, operational, and financial insights.
Dispatch: Automate information and service requests. Dispatch to the right team and the right time and reduce human error.
Timing: Anticipate guest needs and pre-empt services.
Feedback: Increase opportunities to collect and leverage guest feedback.
Last month, as reported here, Angie Hospitality introduced new technology to streamline guest Wi-Fi connectivity.