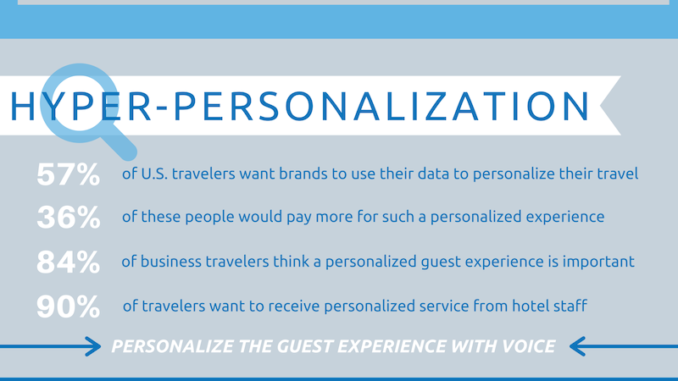 Angie Hospitality has released new research focused on the rapid rise of voice technology in the hotel industry. Some of the research is captured in this infographic.
According to the research, 59% of hoteliers think voice assistants can play a valuable role in increasing property revenues and 43% think voice could play a significant role in reducing labor costs and streamlining operations.
Among the other key findings:
65% of hotel guests think more personal service from the staff is appealing.
Over 60% of guests think it is "very or extremely important" for hotels to continue investing in technology to enhance the guest experience
49% of guests say their hotel selection is influenced by high-tech features in the guest room
41% of guests say it is important that they can engage with new and exciting features in hotels they are loyal to
Investing in technology reportedly increases in-room sales revenue by 20%
Only 7% of hoteliers report having a voice strategy in place.

Does your company have new research it would like to share with our readers? If so, we invite you to review our editorial guidelines and submit your research for publishing consideration.