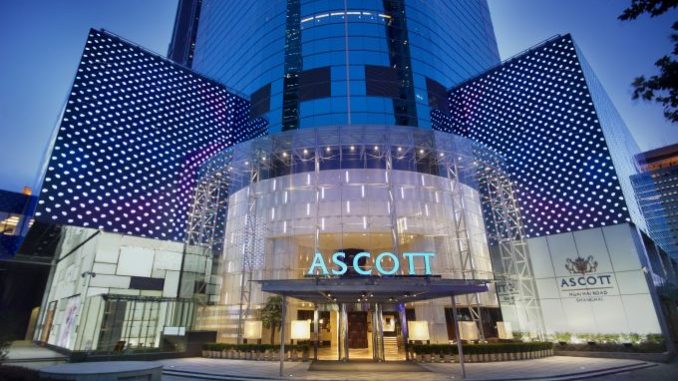 RMS – The Hospitality Cloud announced it has become the sole property management system (PMS) for The Ascott Limited, a Singapore company that has grown to be one of the leading international lodging owner-operators. It has more than 58,000 operating units in key cities of the Americas, Asia Pacific, Europe, the Middle East and Africa, as well as about 42,000 units which are under development, making a total of over 100,000 units in 670 properties.
RMS is a global software company with North American headquarters in San Diego, providing customizable, cloud-based technology for the hospitality industry. The solution provider's reservation and property management system software enables hotels, resorts, RV parks, campgrounds and marinas to increase revenue, streamline operations, and optimize the guest experience.
The pilot program began early last year with three select Ascott properties in Singapore, China and France – Ascott Orchard Singapore, Ascott Raffles City Chengdu and Citadines Bastille Marais Paris. The global rollout began last month across 30 countries.
The rollout included RMS' Property Management, Central Reservations, Distribution and built-in Channel Manager technology to support online bookings, maintain channel management and operate a front office system in a single application. The rollout is expected to be completed in May 2020.
With the Open API architecture design of RMS, Ascott is able to fast track many digitalization initiatives to drive better operational efficiency and achieve improved customer satisfaction.
Ascott's brands include Ascott, Citadines, Somerset, Quest, The Crest Collection and lyf. A wholly owned subsidiary of CapitaLand Limited, Ascott pioneered Asia Pacific's first international-class serviced residence with the opening of The Ascott Singapore in 1984. In 2006, it established the world's first Pan-Asian serviced residence real estate investment trust, Ascott Residence Trust. Today, the company boasts over 30 years of industry track record and award-winning serviced residence brands.
Does your company have news it would like to share with our readers? If so, we invite you to review our editorial guidelines and submit your press release for publishing consideration.