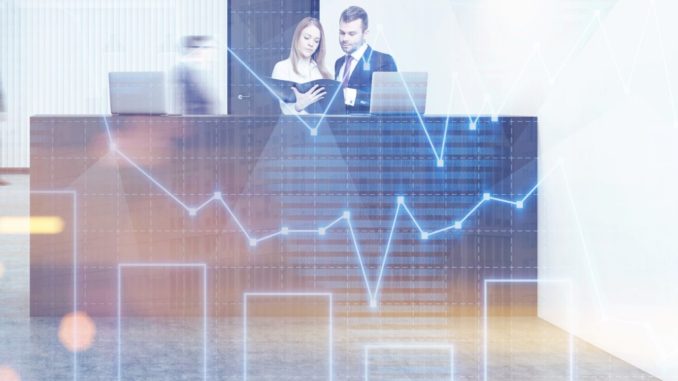 From standalone software components to a centralized and integrated system that encompasses all hotel functions.
From manual management to automated management of hotel operations.
From rudimentary data analysis to robust analysis that yields actionable insights and provides a real-time view of hotel performance.
Such is the migration taking place today to next-generation technology capabilities at top-performing hotels and resorts. According to the latest research, 23 percent of hoteliers who have not upgraded their property management system (PMS) within the past three years plan to do so in the next 12 months. The reasons for this rush to deploy a state-of-the-art PMS are clear. Beyond streamlining hotel operations and automating functions across the property (or properties, as the case may be), a centralized integrated PMS is key to enhancing the quality of the guest experience today and in the future.
Of course, hoteliers — particularly, luxury and full-service hotel operators — have always had an unwavering focus on catering to guests' wants and needs. They have always worked tirelessly to deliver a superior level of guest service. They have always known that, more than just showering guests with the latest perks and amenities, improving guest satisfaction and engendering loyalty means better, more personalized guest engagement.
Better and more personalized guest engagement continues to be the name of the game. And now this singularity of focus is being turbocharged by data-driven technology. It may be humans interacting with guests at the front desk and across the property (with guest-facing mobile apps, in-room digital displays and voice-activated devices powered by artificial intelligence also playing a role), but behind the scenes is sophisticated technology.
This sophisticated technology exists in the form of an advanced, fully-integrated PMS. The best of these systems have evolved to the point that virtually all day-to-day operations can run automatically and nearly flawlessly. Importantly, a state-of-the-art PMS allows hoteliers to interact with guests in more relevant and personalized ways than ever before.
The reason for this has a lot to do with the fact that an advanced PMS is engineered in such a way that data captured across all parts of the property can be seamlessly shared across all departments and guest touch points. The data, which includes the history of virtually every guest transaction and interaction, flows from all of the PMS modules into a centralized repository. From there it becomes readily accessible to hotel management and staff, whenever and wherever it may be needed, including via a tablet-based interface.
If ever there was a case of the whole being greater than the sum of its parts, this is it. By eliminating standalone function- and department-specific solutions and disparate data silos, a fully-integrated PMS makes the system as a whole a lot smarter. Importantly, seamless data integration removes not only operational inefficiencies; it also removes "friction" from guest interactions. These interactions span all parts of the property (and beyond) and all touchpoints, both physical and digital.
The result is vast improvements in both the quantity and quality of human interaction. Guest preferences can be recognized — and even anticipated in advance. Hotel staff can engage with guests in a highly relevant and personalized manner while guests have more options for how they engage with the hotel. Even guests who may normally like to interact with hotel staff are often happy to augment those interactions with technology options.
Mobility is an important part of the equation when it comes to empowering hotel service staff and achieving this high level of guest engagement. The best of today's systems offer a tablet-based user interface. By allowing staff on the go to gain access to all of the key features enabled by a PMS, hotels can enhance the guest experience in very significant ways.
Obvious examples involve the housekeeping and maintenance staff. By being able to access information and communicate with the front desk in real time via a tablet, they can know when rooms are ready to be cleaned or when a service or maintenance request needs to be fulfilled, and then track progress accordingly. PMS access via an easy to use, intuitive and responsive interface design for employees moving around the property, sitting with guests in a lounge or working remotely, can reduce guest wait times, improve response time to guest inquiries and minimize guest inconveniences by a large measure.
PMS mobile enablement extends to functions like check-ins, allowing hotel staff to greet guests at the front desk and expedite the process of getting them to their rooms. Historically, the front desk has often been a barrier to interacting with guests, and a major source of customer dissatisfaction. Mobility, which includes the advent and rapid evolution of self-service apps, helps hotels remove that physical impediment. It allows them to service guests without constraints and to be able to better accommodate their wants and needs, and in a more timely manner.
About Starfleet Research
Starfleet Research, the IT market research arm of Starfleet Media, provides in-depth perspectives and insights about topics related to hospitality technology. Each year, Starfleet Research, benchmarks best practices in technology-enabled business initiatives across thousands of hotels and resorts. Tens of thousands of senior executives read our premium content assets to gain actionable insights and make smarter business decisions.
About Maestro
Maestro is the proven hospitality property management system preferred by the industry's most successful multi-property groups, independent hotels, luxury resorts, conference centers, retreats, and condominium properties. With over 20 integrated modules on a single database, Maestro was developed from the ground up as a true enterprise system adaptable to any environment or application.
Are you an industry thought leader with a point of view on hotel technology that you would like to share with our readers? If so, we invite you to review our editorial guidelines and submit your article for publishing consideration.