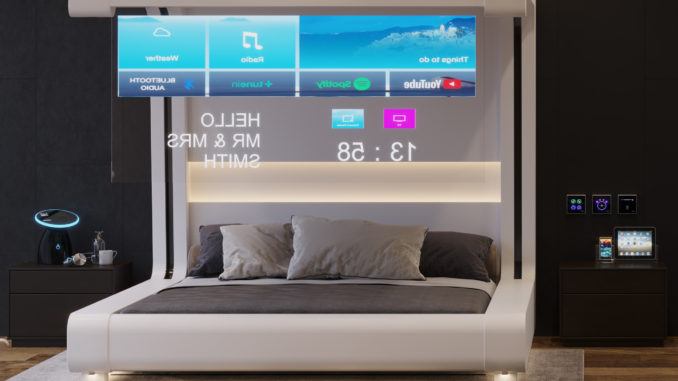 Guestline recently partnered with six technology, AI and hotel experts to reveal how the hotel of the future will look and function in the year 2034. The experts are from technology & AI, hotel and hospitality interior design companies. Their predictions and insights show us what we can expect to see over in our hotel rooms over the next 15 years.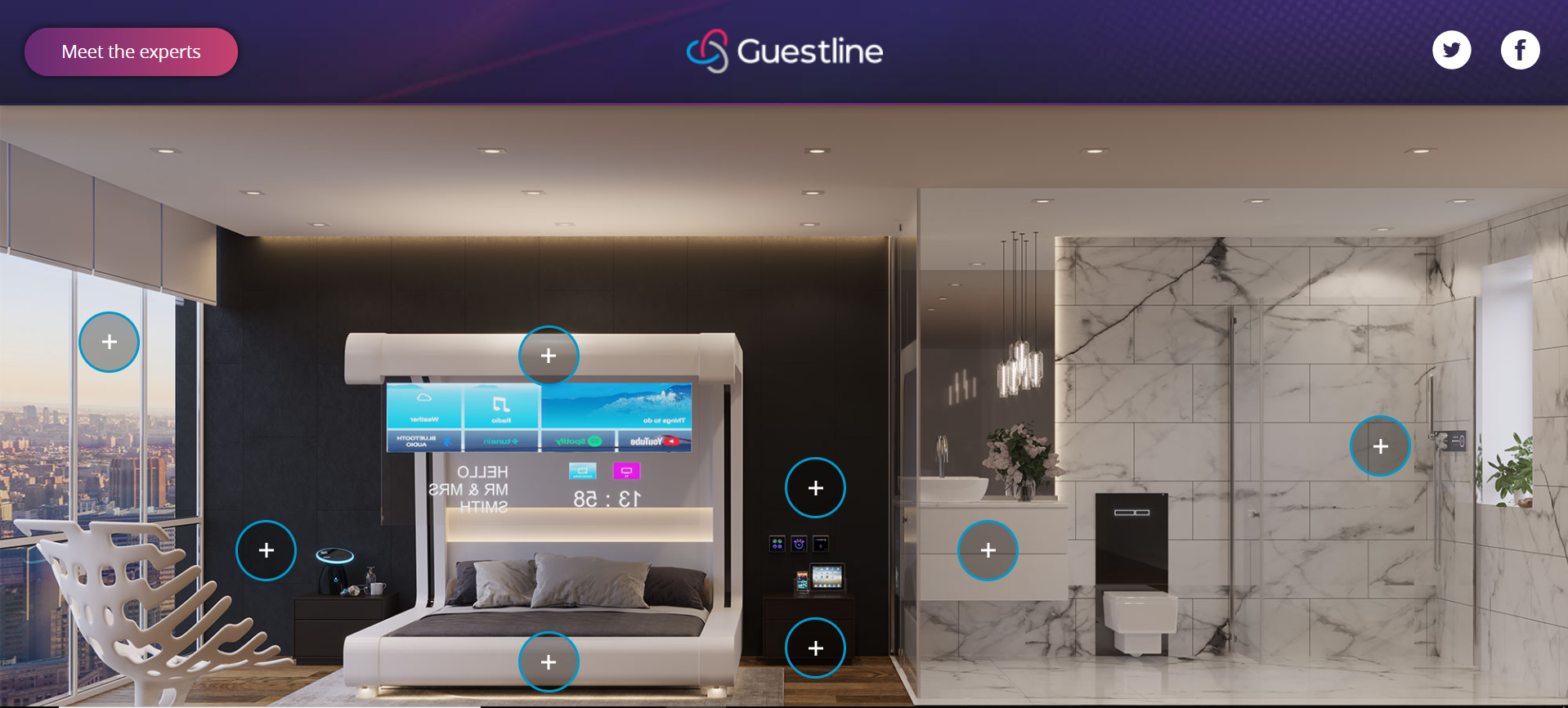 A recent study predicted that by next year 85% of relationships with businesses will not require human interaction and hotels are seeking ways to become more customised and convenient for their guests. Experts told Guestline, which commissioned the project, that AI (Artificial Intelligence) and voice control would be one of the most prominent game changers in how we experience staying at a hotel.
"Soon there will be screens that welcome you by name when you approach them in the hotel lobby by using data from your mobile phones which already exists – registered through the hotels WIFI. Once you're there it will be an automatic check-in process through facial recognition and your room key will be digitally downloaded to your mobile phone," says Ralph Fernando, Director of Strategy, Digital & Operations at Pragma.

The Digitalization of Glass
Glass is the next big thing; its minimalist allure creates a sleek concept for technology to intertwine digitalization with design. Glass TVs are already being prototyped by the likes of Panasonic whilst we see planes of glass acting as entire walls.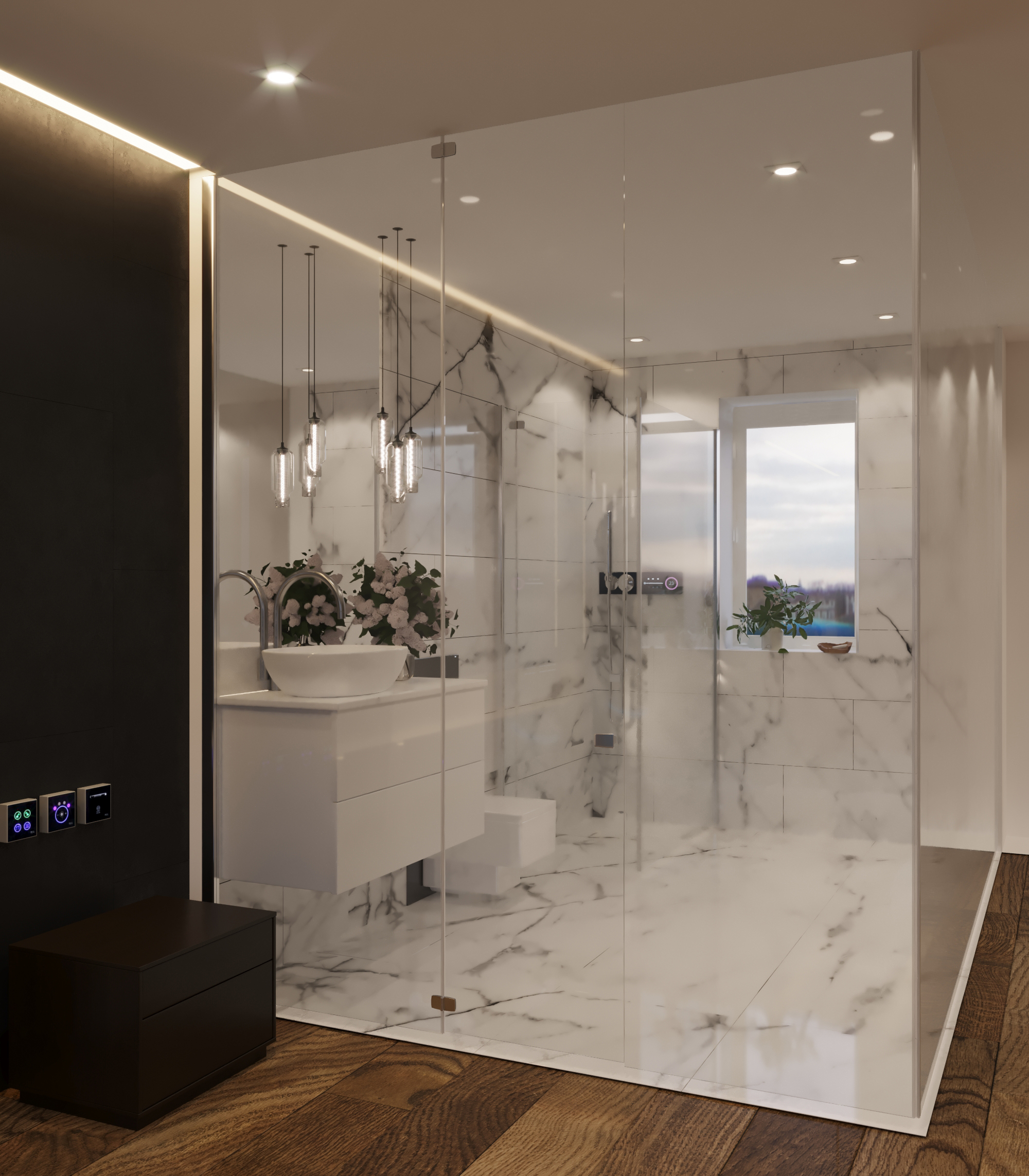 Glass walls can be attractive yet its ability to turn opaque if someone is using the bathroom makes it the perfect disguise. Being able to change the opacity and imagery on the glass makes it the ultimate personalized experienced to each individuals taste.
"Privacy glass will be incorporated within the hotel room that can be made transparent or opaque via an app on the in-room tablet, alternatively it would be possible to activate the privacy wall through voice control," said Ralph Fernando from Pragma.
"If it's not privacy you need it might be to personalize the room to your mood and these wall length glass walls will allow guests to tailor the room decoration to their preferred style and colour, be that a video of beach waves or a sunrise in Bali."
Artificial Intelligence and Voice Controlled Functions
The future is where AI and personal service will compete but also complement each other. Ordering a bottle of water from the in-room menu will no longer require a call down to reception, but a simple "Hello" to the i-concierge built into your room.
"Our phones will sync immediately with the in-room technology, for uninterrupted, comfortable and seamless facetiming/television/streaming and viewing. Guests will use dining apps available through the hotel property to seamlessly order exactly what they want, when they want it," said Olivia Byrne, Owner & Director of Eccelston Square Hotel.
"Voice assistants like Siri or Alexa will lose THEIR identities, instead their universally available knowledge will be integrated into our own personalised i-personality/bitmoji. i-assistants will be a comforting extension to our own knowledge. Interfacing will be highly personalised, but less personal."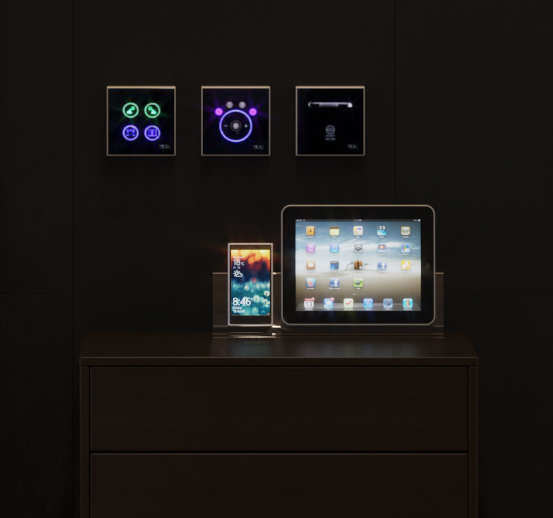 No more will we need to draw the blinds, call down to order room service or ask for extra towels. Soon you'll just chat with your in-room i-concierge who can even memorize what time to flick the light switch so you can grab some shut-eye.
"Over the next 15 years voice technology will act as the control hub as it is very personal and hotel rooms are a good opportunity to get the guest to interact with AI to build a better profile of their preferences," said Duncan Anderson, Operations Director at City Suites.
"Guests will have the ability to cast lighting levels, room temperature and music levels all through either AI or their digital pads on the wall," said Ralph from Pragma.
We already know this exists in some hotels; however the technology is quite basic and we imagine that over the foreseeable future that control for the guests will become more personalised – such as sunrise/set lighting, audio that can produce a selection of noises to help you sleep and aromas to facilitate better sleeping."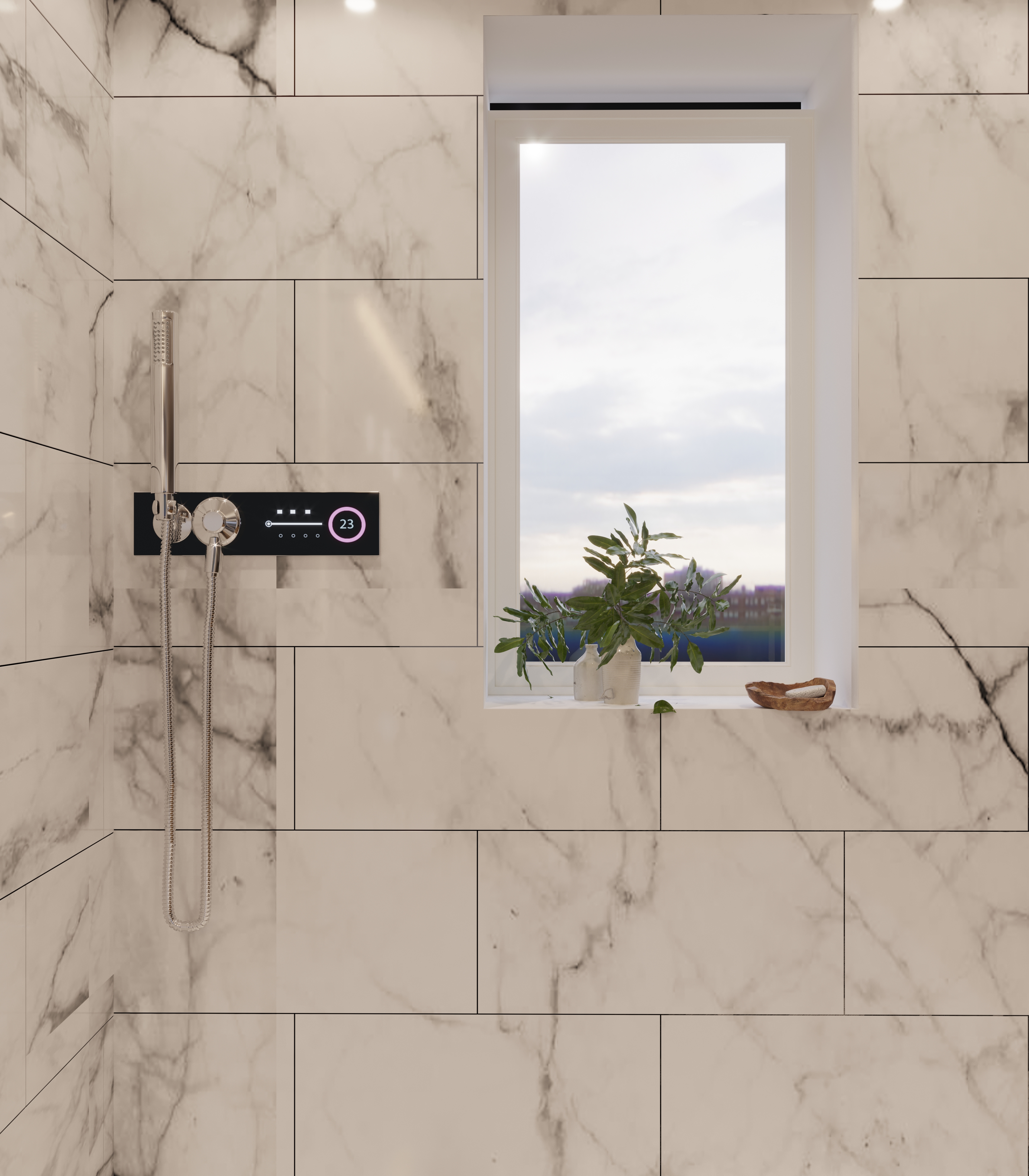 Expect to find digital technology boards which can detect the optimal shower temperature from your body using just the heat levels from the touch of a finger.
"Quickly has technology provided us with ability to access things with touch and fingerprint recognition, using our DNA to make payments, access rooms, start your car and sign into work. Digital showers are already on the market, however moving forward we expect to find digital technology boards which can detect the optimal shower temperature from your body using just the heat levels from the touch of a finger," said Sara Canatario, Product Marketing Manager at Guestline.
Everything will be Wireless
Jo Littlefair, Co-founder and Director of Goddard Littlefair shares her thoughts on a "wireless hotel" keeping minimalism at the forefront of designing a hotel room. Having previously designed rooms for The Principal, The Hilton, Intercontinental and Corinthia Hotels, it is essential luxury is blended with sleek technology.
"Plugs and sockets will probably go completely. The trend will continue towards hidden or invisible technology, but with the provision that medical research on the effects of wireless connection hasn't come up with anything negative in the interim. The interface and balance between wellbeing and technology will be key," says Jo.
Glass TVs are already being prototyped by the likes of Panasonic. With the allure of minimalism trending within interior design and personalization becoming the demand for guests, we can expect to find all our favorite films and shows tailored to us on the screen when checking-in.
"We won't have wiring systems everything will be Wi-Fi enabled and voice control. It should all be enabled and hooked up, things such as TVs won't need to have plugs in the back of them. It will be so you can install it anywhere in the room," says Co-founder & CEO of Humanize, Duncan Anderson.
Guestline recently surveyed 2,000 UK citizens about their concerns on all processes being managed through artificial intelligence rather than reception staff. The results revealed that over half (60%) and concerned about how a lack of human interaction being replaced with artificial intelligence will alter their hotel experience and requests.
Are we ready for the future?
Guestline provides innovative property management and distribution software to the hospitality industry. Founded on cloud technology, Guestline's revenue generating solutions enable hotel groups and independents of all sizes to achieve maximum occupancy at the most profitable rate. Fully integrated into the Guestline distribution and central reservation platforms, the property management software is currently growing revenues in businesses in 25 countries across five continents. The range of products includes Guestline PMS, online booking manager, CRS, channel, distribution, PCI compliance and EPoS systems.