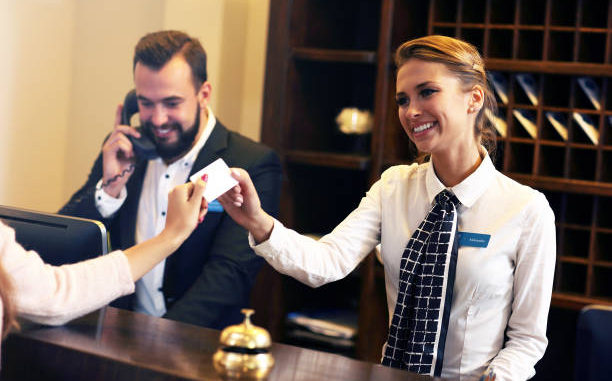 RoomKeyPMS has announced the launch of its new product, RoomKeyPMS Payments, a simplified PMS payment processing solution engineered for hotels looking to take the complexity out of payment processing, speed up reconciliations or increase payment security and compliance.
RoomKeyPMS Payments was designed as a hotel-centric solution to simplify the entire payments process and benefit hoteliers in the following ways:
● Save time with one solution and one team: integrated within the RoomKeyPMS platform, the unified tool automates batching and night audit procedures, reducing payment discrepancies and reconciliation errors.
● Integrated reconciliation report: with no need for a secondary 3rd party portal, the batch reconciliation report is available directly within the RoomKeyPMS platform, allowing hoteliers to scan and compare RoomKeyPMS and credit card processor batches, and quickly drill down to spot imbalances, map and reconcile.
● Protect your hotel and guests: tokenization and EVM / Chip-and-PIN compliance will keep your hotel PCI DSS compliant and keep your guests' information safe.
● Use one reliable product: simplified into a single account that works with your bank, RoomKeyPMS Payments is quick and easy to implement, and handles all credit card types via swipe, dip and tap through innovative POS devices.
Does your company have news it would like to share with our readers? If so, we invite you to review our editorial guidelines and submit your press release for publishing consideration.