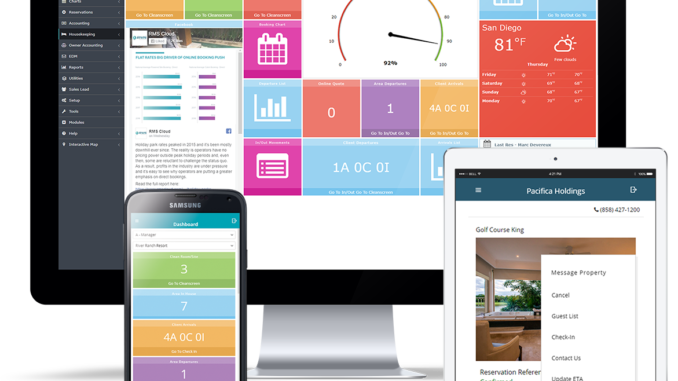 All-in-one, cloud-based hospitality solution provider RMS – The Hospitality Cloud today announced the launch of RMS Prime, a streamlined version of its property management software for hotels.
RMS Prime is designed to enable more independent, boutique hotels to be able to take advantage of RMS' innovative technology by shortening the initial onboarding process for single properties, and simplifying their daily operations.
"The development of RMS Prime supports our goal of providing industry-leading property management software that will work for any hotel, regardless of size and complexity," said Todd Sabo, President of RMS North America, in a company statement. "We continue to listen to clients' feedback and have come up with a simplified offering to meet their needs."
RMS Prime alleviates the time and effort hoteliers must spend on property management and allows them to focus instead on their guests' experience. RMS Prime consists of the basic features and functionality of RMS' existing PMS — an online booking engine, rate management, point of sale, guest correspondence, accounting, and reporting — with additional setup support to ensure client success in utilizing the software.
RMS offers an All-In-One Hospitality Management System with features including PMS, CRS, Dynamic Pricing, Channel Management, Internet Booking Engine, POS, Housekeeping/Maintenance, Guest Portal, Email Marketing, Mobile Check-in and Enterprise Reporting. Fully equipped with a comprehensive suite of modules, RMS enables single and multi-property hotels and resorts to increase revenue, streamline operations, and optimize the guest experience.
"Our property management systems are robust and highly configurable, but not every property needs or wants that level of customization," said Sabo. "RMS Prime reinforces our commitment to software as a service that truly makes hoteliers' lives easier."