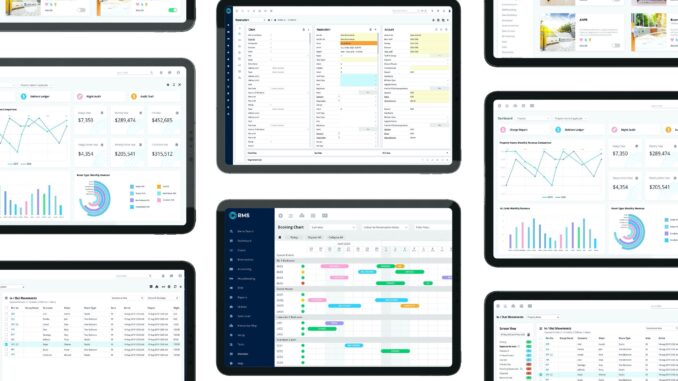 RMS North America, a provider of fully integrated, cloud-based property management systems to 6,000 properties in the hospitality industry, has unveiled its biggest update yet with highly anticipated features to make life easier for hoteliers.
RMS' revamped property management system was designed to meet hoteliers' needs in three main areas — distribution, operations and guest marketing — and features a fresh, user-driven interface. The new version introduces a brand new module market that gives users the ability to activate integrations and expand system functionality themselves, and includes enhancements to other features including advanced security protocols, interactive dashboards and contactless guest solutions.
"Over the years, RMS has developed one of the most innovative hospitality technology platforms for properties of all types and sizes. This update increases value for our customers by enabling better access to the information and features they need most to achieve their business strategies," says Reza Paydar, CEO of RMS North America.
"This update is a result of meaningful feedback from our customers and our understanding of hospitality best practices. Software can have a significant impact on a business' effectiveness, efficiency and profitability, and these new features will empower operators to optimize their operations and do more for their guests."
Key updates to RMS' property management system include:
A redesigned interface with fresh iconography and a customizable toolbar with shortcuts to frequently used features for more intuitive navigation

OTA and guest upsell information added to the all-in-one reservation screen for greater insight into reservations with less clicks

Advanced dashboards, interactive charts and default templates for front office, financial and marketing users to enable more data-driven business decisions

A brand new market module that reduces reliance on manual system configurations by allowing users browse through and activate more than 50 connected modules including SMS messaging, guest loyalty, revenue management and more

Pre-check-in and self-service check-in functionality through the guest portal for faster, contactless guest experiences that are still personal

Enhanced security protocols for guest data protection including two-factor authentication and better user password management

Quarterly reminders to review scheduled reports and remove any reports that are no longer relevant to keep inboxes uncluttered
Does your company have news it would like to share with our readers? If so, we invite you to review our editorial guidelines and submit your press release for publishing consideration.