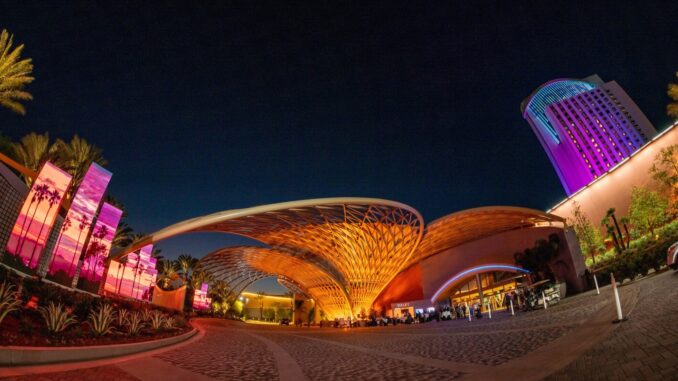 When one of the largest employers in Riverside County, Calif., voluntarily closed its doors in March due to the pandemic, management knew it would be difficult to communicate with its 1,850 employees. Immediately, the Native American-owned Morongo Casino Resort & Spa near Palm Springs reached out to Beekeeper to help them connect digitally with all employees across multiple departments and shifts, most of whom don't have a company email address. To date, 92 percent of Morongo's employees who have downloaded the Beekeeper mobile app – the No. 1 employee communication platform for the hospitality industry – use it consistently, and activation rates are growing daily.
"As the operators of one of the oldest and most successful tribal casinos in the nation, the Morongo Band of Mission Indians places a tremendous value on our team members and their well-being," said Sarah Sorbel, Morongo Human Resources Manager. "When COVID-19 hit, the Tribe wanted to make sure its team members were taken care of and finding a way to communicate consistently with the community and its employees was of critical importance."
Recently renovated and expanded to increase its gaming floor to 195,000 square feet, the Morongo Casino is now one of the largest tribal gaming facilities in the nation. As the region's largest employer, the property generates more than $3 billion in regional economic impact while also providing vital revenues that fund critical tribal government departments, including police, fire, health care and public works.
"While it was critical for us to be operational, our first priority was the safety of our staff and guests," Sorbel said. "At the recommendation of one of our corporate directors, we reached out to Beekeeper to see how they could help us engage with teams effectively and efficiently. It takes a lot of manpower to communicate with employees – especially if HR doesn't have the most up-to-date contact information and workers are spread across many departments and work different shifts. With the health and safety of our people top of mind, we couldn't risk overlooking a single employee. From our first discussion with Beekeeper we knew there was value in adding this technology to our wheelhouse. It was simply the smartest thing we could do as a responsible employer."
Hospitality workers are wearing multiple hats in today's new normal and they are being required to learn new ways to perform tasks that were once routine. Beekeeper digitalizes today's workforces so hoteliers, restaurateurs and casino operators can get the right operating procedures to the right workers at the right time to guarantee the right result while simultaneously freeing up time for supervisors who can then spend more time elevating the guest experience.
Sorbel said giving workers the mobile means to communicate via the Beekeeper mobile app is proving to boost employee engagement and morale through recognition programs. It is also providing a communication stream for staff so they know what is happening on property and can inform guests accordingly to elevate service, and it's delivering a quick return on owner investment. The result is an exceptional guest experience supported by staff who are more engaged with the resort and each other and who ultimately perform their jobs to the best of their abilities.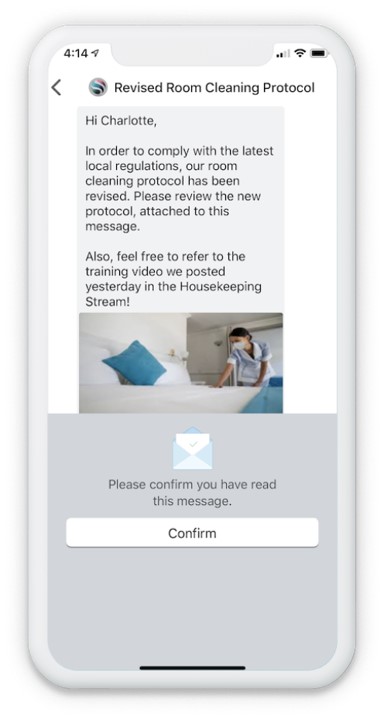 "During our nine-week shut down, we took advantage of the downtime to do some significant planning," Sorbel said. "When Morongo reopened to the public on May 22nd, it was a beautiful new casino. Also during that time, we began brainstorming how to bring nearly 2,000 employees back into the building safely. Beekeeper was the solution. Prior to the system launch in late August, we held a series of training calls with department directors. We knew we would never get to 100 percent activated users, since some workers don't have smartphones. But key to launch success would be getting management as excited about Beekeeper as we were; every leader on property must be actively engaged with the program to get relevant and critical information to their teams. We didn't have to work too hard to generate excitement.
"Today, Table Games — our largest department — is also our biggest user group," she said. "They rely on Beekeeper routinely to keep their team informed on game changes and to recognize individuals for doing a great job. Every week they pick a Superstar and give that person a 'Shout Out' on Beekeeper. It's wonderful to see that team so engaged and their morale is soaring. Their enthusiasm has been contagious, and other departments are taking notice and becoming more active. As we find ourselves still in the grips of this pandemic, it's very important to keep employees motivated and happy during such a stressful time. Beekeeper not only serves as our internal communications hub, but our people are having fun with the technology and constantly finding new ways to stream content. During Halloween, for example, we held a Pumpkin Carving Contest and employees voted for their favorite design on the mobile app. This ensured their safety by removing paper ballots touched by multiple people, and potentially sharing pens. There is no better way to engage a team than with Beekeeper."

In today's new normal, it's imperative that hospitality operators have the digital tools needed to communicate and drive change effectively for better cultural transformation and change management. Having a single, digital point of contact for a hotel's, restaurant's and casino's frontline workforce in these unprecedented times is critical.
"We are delighted to add Morongo Casino Resort & Spa to our growing list of satisfied Beekeeper customers," said Andrada Paraschiv, Beekeeper Head of Hospitality. "Today more than ever operators need to keep all communications and tools in one digital hub to enable their teams to improve business agility, productivity, and safety. Morongo quickly learned that Beekeeper is an easy-to-use and highly adopted mobile platform that can be leveraged to share important information to all employees instantly in their language of choice and measure who has seen the information. They are also realizing how quickly employees can be trained on frequently changing procedures by posting videos, sending quizzes and reminders. We are thrilled to be helping such a vital employer boost associate morale and motivate their teams through instant recognition and success celebration, and more importantly, assisting them with maintaining physical distancing requirements by digitizing communications and by doing so, keeping all employees, guests, and the local community visiting the casino safely."
Does your company have news it would like to share with our readers? If so, we invite you to review our editorial guidelines and submit your press release for publishing consideration.